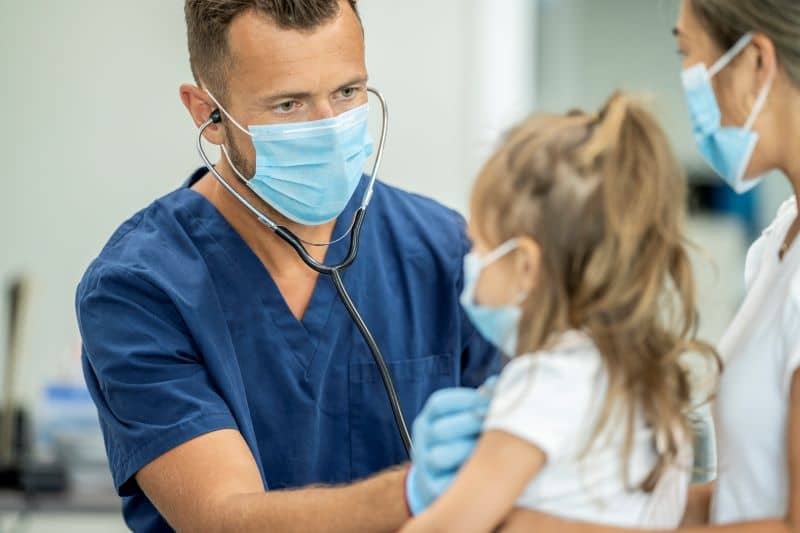 Nearly All Hospitals Use Locum Tenens Physicians, Demand for Specialists Up: Survey
Healthcare organizations and their leaders can take a number of steps to improve the nursing workplace environment in the short-term, at a time when growing nurse shortages and increasingly complex patient care are increasing challenges for nurses in the coming decade.
The AMN Healthcare 2019 Survey of Registered Nurses: A Challenging Decade Ahead found warning signs of problems ahead, including that significant percentages of nurses are working second jobs, and that many say they are unable to spend the time they need with patients, their jobs are affecting their health, and they've been affected by some form of workplace violence. But the survey also highlighted solutions that could be within reach for most hospitals and other healthcare facilities.
Flexibility and work-life balance
According to the RN Survey, flexibility and work-life balance (39%) are the most important influences over nurses' intent to remain at their current jobs, even more important than compensation and benefits (31%). Intent to remain on the job is important for healthcare facilities, with the nurse turnover rate standing at about 18%. Turnover is particularly a problem for new graduate nurses. Turnover and nurse job satisfaction are linked to quality of care, patient satisfaction, and the success of the healthcare enterprise. In addition, turnover is expensive: the average cost of turnover for a bedside RN is $52,100. Attention to the issues of flexibility and work-life balance for staff nurses can reduce turnover, while saving costs and improving patient care quality.
Supporting diversity
The Survey found a clear correlation between nurses' job satisfaction and intention to remain at their current jobs in comparison to the healthcare organization's support for diversity and inclusion in the workplace. Sixty percent of nurses said the healthcare organizations where they work support diversity extremely well or very well, while 16% say their organization supports diversity only slightly well or not well at all. Within these findings, though, there is strong evidence showing that the level of support for diversity in the workplace is linked to nurse job satisfaction.
Supporting diversity in the workplace and in the community is within reach for most healthcare organizations. It may be achieved by realigning existing human resources, community support, candidate outreach, and population health efforts, or reexamining other priorities that could be adjusted through a commitment to diversity and inclusion.
Professional development
Organizational support for education, training, and other professional development is necessary to maintain and improve the quality of nursing, but nurse responses to questions in the Survey on their organizations' support for professional development show a mixed experience. While most organizations offer some support, nearly one in five nurses say their employers offer none at all, and only 57% say their employers provide tuition reimbursement and 53% offer continuing education. Forty-three percent of nurses say that their organization does extremely well or very well at supporting their professional development, while 29% say their organization does slightly well or not well at all.
The Survey also shows that support for professional development is tied to higher career satisfaction and job satisfaction among nurses, along with better ability to provide quality care and greater likelihood of remaining at their current jobs.
Professional development can come in many forms, from tuition reimbursement and onsite education programs to professional organization memberships and mentoring and preceptor programs. Investment in such programs can pay dividends in improved retention and higher job satisfaction, which in turn can save organizational costs in turnover while improving the patient care mission.
Safety measures, team engagement, effective leadership
The Survey found that when nurses were asked about the positive influences on their ability to provide quality patient care, the top three were safety practices, team engagement, and effective leadership, with 71% of nurses responding "a great deal" and "a lot" for safety practices, 70% for engagement of team members, and 65% for effective leadership. All of these are major factors in creating a healthy nurse work environment, which has a significant impact on a wide-range of factors such as patient mortality, patient satisfaction, patient outcomes, quality ratings, and nurse well-being.
For healthcare organizations, engaging the positive influences that nurses say improve their ability to provide quality care can benefit a healthcare organization's current nursing staff, attract quality nurses to work there, and provide tangible support to the organizational mission.
Response to workplace violence
An important opportunity for creating a healthier workplace environment for nurses is presented in analysis of Survey data on nurse exposure to workplace violence. The Survey showed that 41% of nurses had personally experienced bullying, incivility or other form of violence in the workplace in the past year, while 27% said they had witnessed such violence. Only 11% said that their organization had addressed violence extremely well or very well.
Further analysis revealed higher levels of job and career satisfaction among nurses who said that their organizations did a good job in responding to incidences of workplace violence. This suggests that by effectively responding to workplace violence, healthcare organizations can enhance nurse satisfaction, which in turn can improve retention, workplace environment, and patient care quality.
A variety of resources have been developed for violence prevention for nurses and other clinical staff, with solutions ranging from the individual to the organizational level. Since most nurses say that organizational response to workplace violence is not being addressed very well, then adoption of violence prevention programs should be a positive influence on the nursing environment.