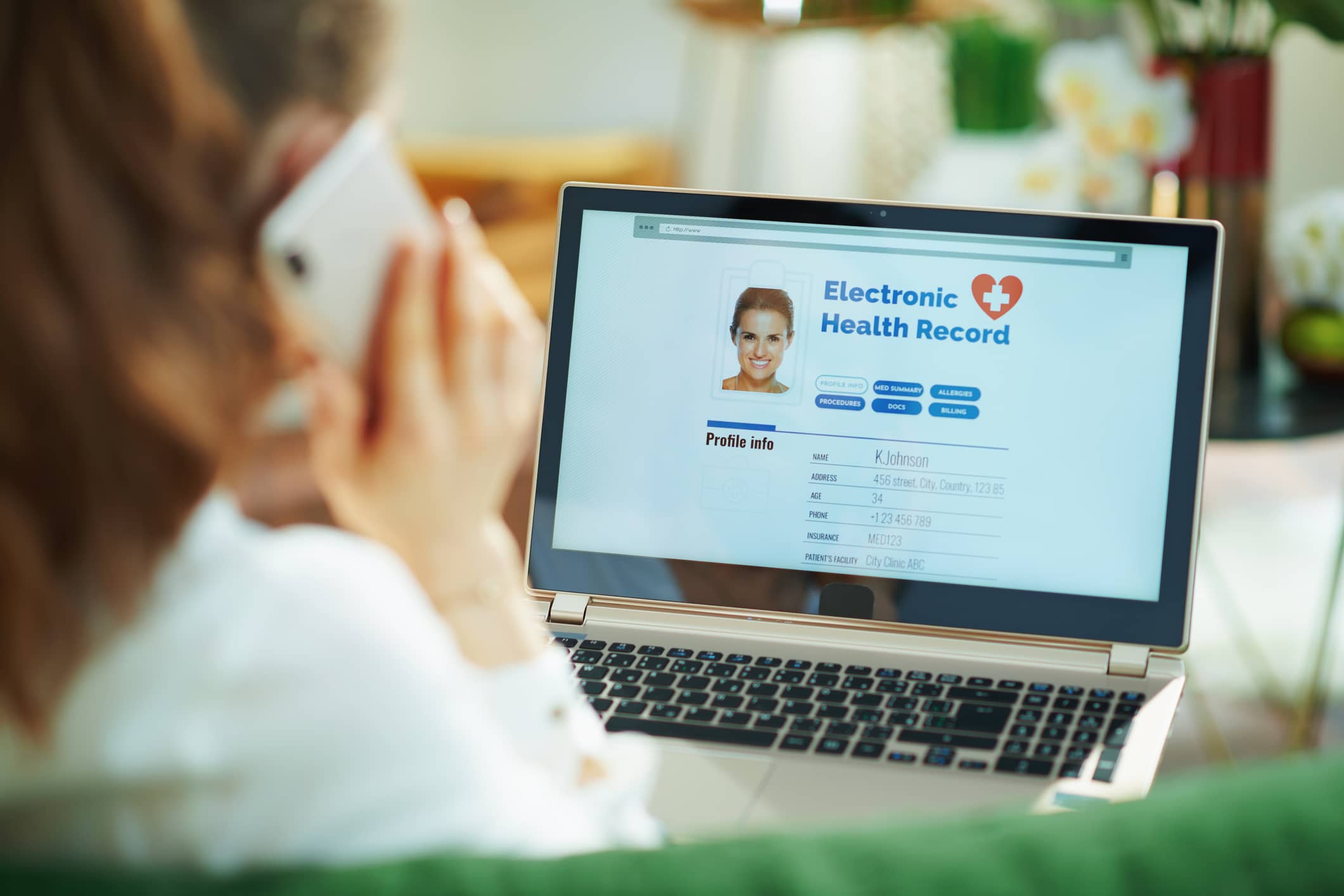 Epic Survival: A Super User's View of EMR System Transitions
Choosing the right electronic medical record system is one thing; getting your staff trained to reach its full potential, and become satisfied users, is quite another.
As healthcare facilities continue to implement electronic health records (EHRs)/electronic medical records (EMRs) systems at a rapid pace in order to meet federally mandated deadlines for incentives, they find that one of the most common challenges lies in the staffing arena. Not only do leaders need to plan for EMR transition staffing, but they need to get current staff on board, well-trained and enthusiastic about using the system moving forward, amid reports of users' rising dissatisfaction.
Backfilling with qualified support staff who possess a combination of clinical and technical skills and "go-live" experience during initial EMR training, and embedding specialized EMR clinicians during implementation, can help the clinical workforce adapt and use the system more effectively.
Melanie Strongosky, RN, an Epic super user, has completed seven EMR system implementation assignments with AMN Healthcare's EMR transition staffing division; each assignment has called on her go-live support skills and expertise as a super user.
"I've been doing EMR implementations since 2005," she said. "The Baptist Health System in Florida was one of the first paperless hospitals in the country and I was part of that start-up team. I was brought in as temporary staff to help with the conversion of that hospital and the concept of paperless--and I loved it, and just thought it was awesome. From there on, it just seemed like that is where the needs are."
The satisfaction that Strongosky gets from directly helping her colleagues and peers transition to a new system has driven her ambition to travel from hospital to hospital on EMR system implementation assignments.
"I like helping people and it's cool to be able to help your fellow nurses. The biggest part of the job is keeping the staff calm and letting them know they can get through it."
Depending on the facility's installation plan, Strongosky is called in to cover for staff and handle patient care while they are training on the system, or, for go-live support, she works side-by-side with staff clinicians as they begin using the new system.
Offering patient care, technical and moral support
Strongosky explained that the change, ambiguity and "fear of the unknown" that an EMR project can bring to a facility are what throw many healthcare professionals off balance.
"When your hospital tells you that they are going to electronic medical records and you have to take computer classes--people freeze at the word computers," she said, adding, "If the hospital told them they were going to give them a brand new cell phone, everybody would jump at it. But when you say computer system, it immediately puts a lot of fear in people."
But it doesn't have to be that way, Strongosky said. "Having an experienced EMR nurse at their elbow really makes a huge difference."
"When I arrive at an assignment, I like to joke with the staff that I have a t-shirt that says, 'I survived Epic.' I tell them that I have been on so many of these types of assignments and I haven't lost a nurse yet. This helps to put them at ease and helps them relax."
According to a recently released survey by the American College of Physicians, overall EHR user satisfaction fell 12 percent from 2010 to 2012, while users who said they were "very dissatisfied" rose by 10 percent during the same time frame.
Don Sonck, director of EMR staffing solutions for AMN Healthcare, said that clinicians like Strongosky are essential to successful implementations and improving overall user satisfaction.
"The feedback we get from clients is that their core staff tells them that having these EMR nurses on site both pre- and post-live is key," he said. "One of the biggest roles that they play is that EMR travel nurses really help calm the nerves of a lot of the core staff who are moving to an EMR; particularly if the client is moving from paper records to electronic."
"In addition, having these EMR nurses helps core staff understand and feel like they have the support on the patient care side so they can focus on learning the new system," Sonck said. "It gives them a sense of support and confidence to know their patients are being taken care of."
Having the technical support of other users who have been through the process is important, as well. Strongosky explained that there are many changes that can occur from the initial EMR system purchase to implementation and then to go-live, so having experienced supplemental clinicians on hand to walk staff through the glitches can help ease the burden.
"I think it's important for supplemental staff to stay on throughout the 'honeymoon' phase after go-live to get all of the kinks worked out and ensure that all staff members have had the opportunity to call on our support and expert advice."
Communicating the benefits
Strongosky strongly believes, and has seen first-hand, that the benefits of EMR system implementations significantly outweigh any apprehensions that healthcare professionals may have about making the transition.
"I've been on stroke units where patients come in and they can't walk or talk, and when you have an EMR system that ties it all together, where you can pull their chart up, see what meds they are on, what treatments they have been getting--it definitely saves lives."
In addition to better patient outcomes, EMRs can help improve communication between clinicians, allow patient data to be readily available across units and beyond, and help remove the margin of human error.
"All that precious time we save by not chasing charts is remarkable," she said. "It also gives us a tremendous amount of more bedside time with our patients."
Strongosky also believes that adding experienced EMR clinicians is essential to any successful implementation project, and she feels privileged to help facilities and clinicians through these transitions.
"It's kind of a feel good thing to go into a job and know that you know how to do it when nobody else does," she said. "I enjoy going to the different hospitals, meeting different people and it just extends my nursing profession--I get to help patients and my peers."
After eight years of EMR implementation experience, Strongosky continues to travel around the country with her chocolate lab, Savannah, helping nurses and other healthcare professionals get through an implementation and back to patient care.
"Nurses are very resilient. Once they jump in that pool they become Olympic swimmers quite easily," she concluded. "But you have to get them to jump in first."
© 2013. AMN Healthcare, Inc. All Rights Reserved.