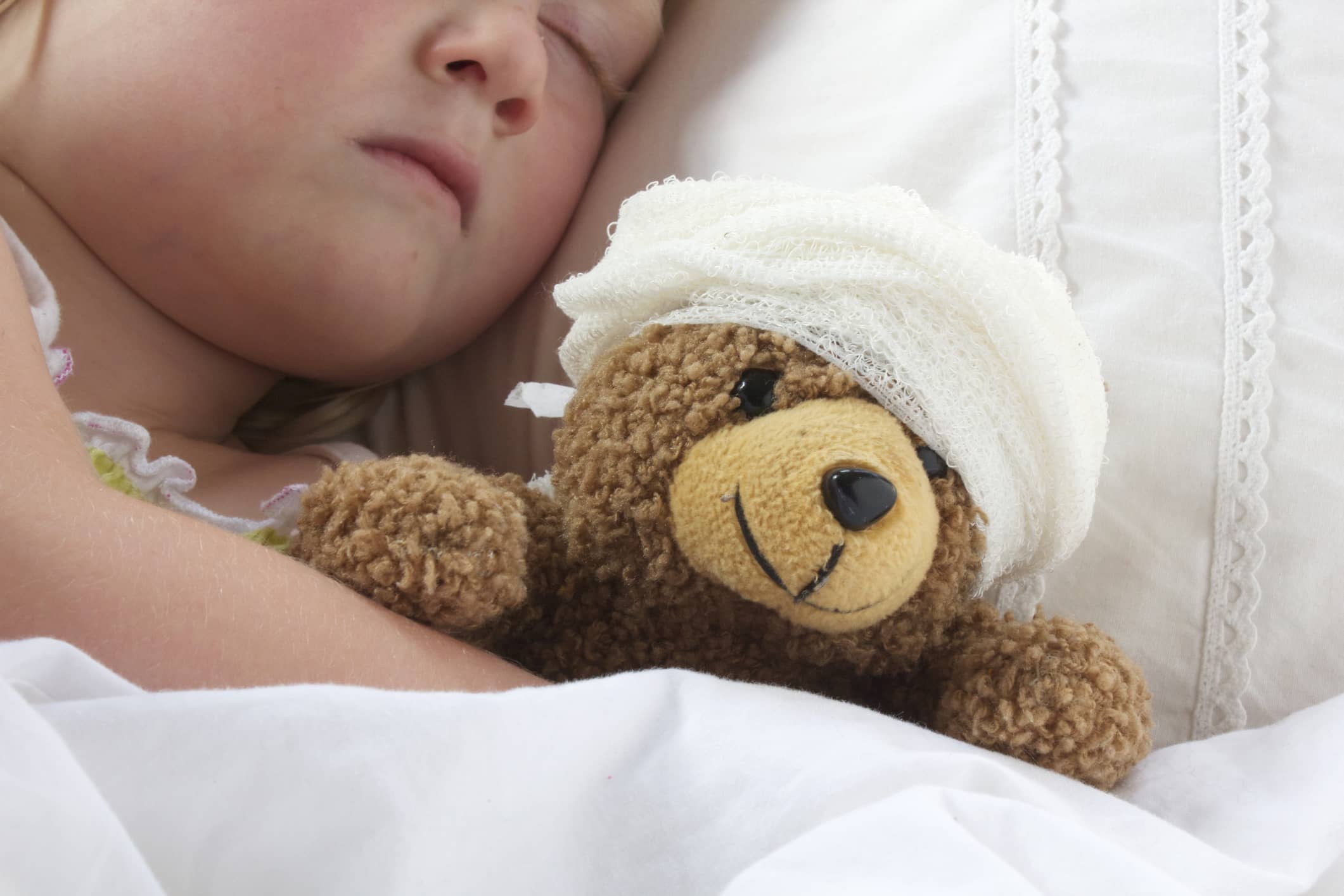 Coping Kits Comfort Children in the Emergency Department
A pilot project to comfort pediatric patients and support their parents during visits to a hospital Emergency Department has been a resounding success, according to patients, parents and the ED's staff members.
The ED of Emerson Hospital in Concord, Massachusetts, began distributing bags of toys and books, called Coping Kits, last November. In less than six months, the department has distributed more than 1,300 kits.
The idea for the Coping Kits was developed by two members of the hospital's Pediatric Intervention Team, Mallory Harrison, a Child Life Specialist, and Kay Liebmann, RN, the team's nurse coordinator.
"We had no idea if the kits would even be used," Harrison said. "But the program has taken off like you wouldn't believe!"
The Coping Kits are not simply bags of toys, Harrison said. "The contents of each bag really have a purpose. And not just for Emergency Room visits, but for life."
The kits consist of bags whose contents vary for children by age--birth through 17 months; 18 months through three years; and ages four through six; seven through nine; and 10 through 12. The bags are color coded for age and gender.
Every kit contains five tools, each meant to prompt different coping behaviors: help distract the child, encourage relaxation and deep breathing, provide comfort, require focusing on an object, and encourage communication and self-expression.
For example, depending upon the child's age, tools for relaxation and deep breathing might be bubble blowers for young children and blow-type party favors for older ones. Other toys include pinwheels, books, squeeze balls and play dough.
The bags also contain an information card for parents on how to manage their child's pain and provide comfort.
"The ED is often a gateway for the child's entrance to the hospital," Liebmann said. "The kits make it easier for staff to relate to and treat the children if they become inpatients."
"The kits have been very, very well utilized," Harrison said, "and have had ramifications beyond what we would have thought. First, it makes the children feel much more comfortable. It makes the hospital much more child friendly.
"And the nurses have so enjoyed giving the bags to the children—being the givers; not just the person who comes into the room and does medical things to them," she said. "The children are playing in the ED. It makes doing their exams so much easier.
"The children can learn to use specific tools to master an experience that is frightening or overwhelming. They learn how to help their bodies and their brains relax and get through something hard," Harrison said.
One doctor entered the ED examining room to find a youngster sitting up on the stretcher, playing with the toys.
Another ED physician, Deborah Greene, M.D., said that "the pediatric coping kits make a stressful visit or wait time much better. It has been so nice to be able to do this for our patients. And, it is much needed. It is really amazing to see the benefits to our small patients," she said.
"We love them!" said Gerri Fowler, RN, patient registration specialist. "They are like magic at triage when the little ones are so scared of the unknown."
Harrison and Liebmann based their idea for distributing the kits on welcome bags given to children on admission to the hospital's Pediatric Unit. But the requirements in the ED called for a new approach.
The ED at Emerson Hospital serves 25 towns in the area and sees between 20 and 30 pediatric patients daily. The total number of ED patient visits annually is more than 34,000. This high patient volume, combined with budget cuts resulting in a loss of staff and the need to provide sanitary toys to the children, kindled the idea to give each child a new kit.
Once Harrison and Liebmann decided to distribute new bags of toys, they decided to fill the bags with toys--they call them tools--that served a purpose.
"I can't even begin to tell you how much the kids have enjoyed these beautiful kits," said Pamela Corbett, patient registration specialist. "What a difference they have made for them!
"'Oh boy!' were the exact words an excited but sick little guy uttered last night when his nurse gave him one of the pediatric coping kits. It made life so much more tolerable for him," she said.
The kits have been such a hit that parents are writing letters and making voluntary donations to support the program. Physicians, nurses, and other staff members also are donating money to keep the program going.
Harrison and Liebmann have developed a questionnaire that soon will be used to measure the response of staff and parents to the project. The program has been funded by donations and support from some private grants, Liebmann said, and they are applying for more grants.
© 2007. AMN Healthcare, Inc. All Rights Reserved.