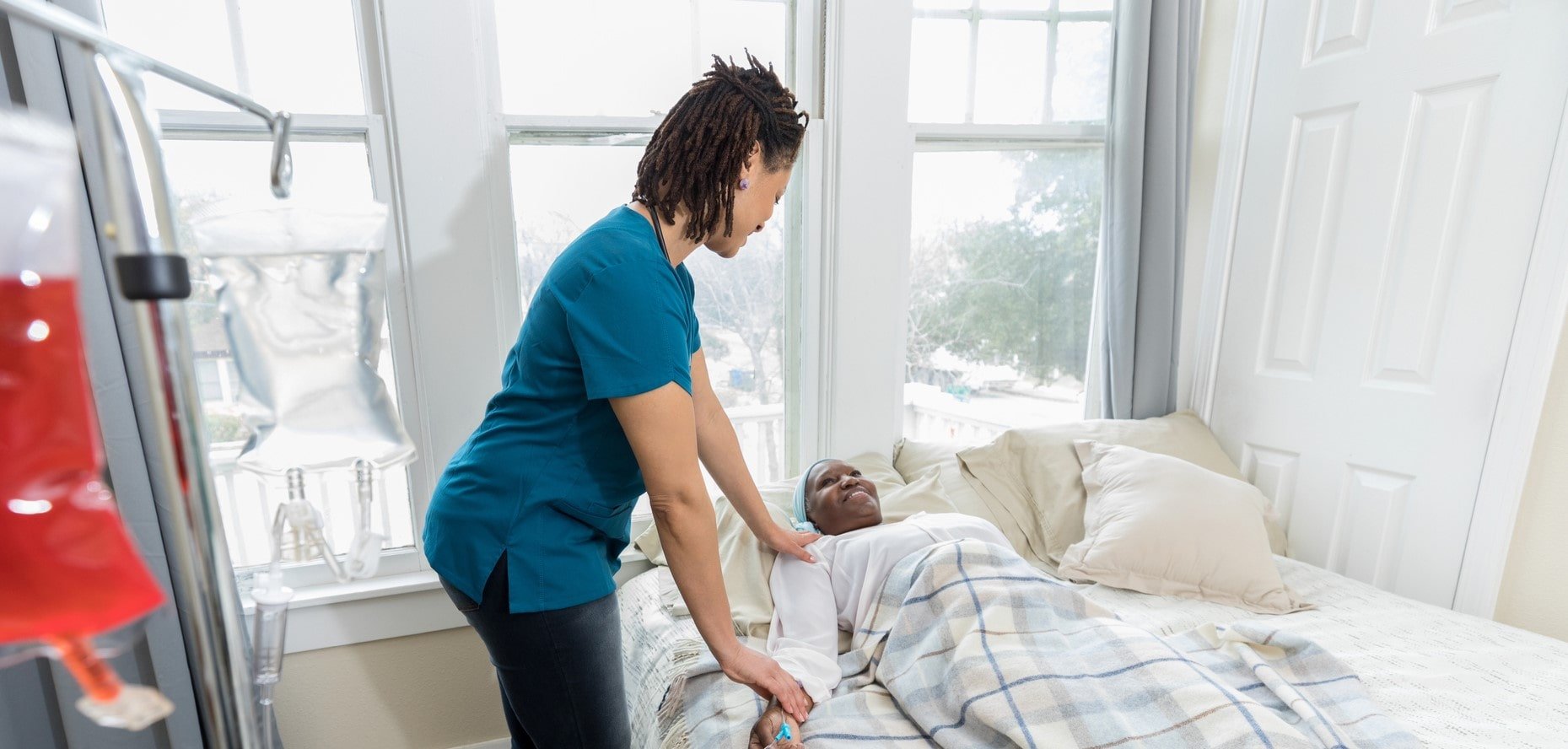 Palliative Care Training for Hospital Staff Provides Benefits
Palliative care is often described as specialized care designed to provide "an extra layer of support" for seriously ill patients and their families.
Although many people still associate palliative care with in-home hospice, palliative care is becoming increasingly common in hospitals, as well.
A study published in the January 21 issue of the Journal of General Internal Medicine (JGIM) detailed the positive results that came from educating healthcare professionals in six Veterans Affairs medical centers on the use of palliative care techniques with their hospitalized patients.
The BEACON (Best Practices for End-of-Life Care for Our Nation's Veterans) study was conducted over the course of six years and included more than 6,000 patients. According to lead author Amos Bailey, MD, director of the Safe Harbor Palliative Care Program at the Veterans Affairs Medical Center in Birmingham, Ala., the team of researchers instituted education and training for hospital staff that helped them learn how to identify patients likely to die soon, hold conversations with patients and their families about their situation and preferences, and implement practices to support them in their wishes.
The implementation resulted in "modest but statistically significant changes in several processes of care, indicating its potential for widespread dissemination to improve end-of-life care for thousands of patients who die each year in inpatient settings," according to the study in JGIM. Some of the areas of improvement included giving medications for death rattle and increased orders for certain medications to treat pain and shortness of breath.
An important part of the intervention was the use of the electronic order set called the comfort care order set, which allowed patients to choose options that would let them be as comfortable as possible for the remaining days of their lives. For example, patients would have easier access to pain medications. And the orders might allow a patient at risk for aspiration but who desperately wants to enjoy the taste of a favorite food to enjoy that experience.
"We're hoping that other hospitals will see this as something that they can do to ensure that [seriously or terminally ill] patients in their facility will have better symptom management," said Bailey, who is also a professor at the UAB School of Medicine.
Results of this study should encourage people who are eager to see the continued implementation of palliative care, noted Diane Meier, MD, director of the Center to Advance Palliative Care (CAPC).
"This study says there's no place for pessimism," she said. "Education does change behavior, and changes in behavior change outcomes that matter to patients and their families."
Benefits of educating hospital professionals
According to CAPC, palliative care intends to improve quality of life for a patient and family, by giving the patient "relief from the symptoms, pain, and stress of a serious illness--whatever the diagnosis."
Sometimes the orders can seem a little counterintuitive, however, said Bailey. For example, a patient with an oxygen saturation level of 85 might normally need an oxygen mask, but the intervention called for using the least invasive possible means to deliver oxygen. That might be hard for someone unfamiliar with palliative care to grasp, which is why there is a need for more education for the people giving and carrying out the orders.
Pam Malloy, RN, MN, FPCN, project director for the End-of-Life Nursing Education Consortium (ELNEC) with the American Association of Colleges of Nursing, is glad to see a growing emphasis on educating healthcare professionals to use palliative care techniques.
"We can never change practice until people are educated and can see a better way," she said.
Turner West, MPH, MTS, director of Hospice of the Bluegrass's Palliative Care Leadership Center in Kentucky, agreed that there is an ongoing need for education, especially as the population ages and the number of people with multiple chronic conditions multiplies. Providers will need those palliative care skills to be able to successfully work with those patients and their families in the future.
While significantly more hospitals have palliative care services today than a decade ago--approximately two-thirds of all hospitals with at least 50 beds have palliative care teams now, according to CAPC--the ratios vary by state. Hospitals in the South are less likely to offer palliative care, as are small hospitals. Even in the hospitals that have palliative care teams, the experience level can vary widely.
"It's very spotty," said Bailey.
More specialists needed, too
Education can take several forms, noted West. It can include integrating palliative care curriculum into medical schools and continuing education offerings--including courses on pain and symptom management and goals of care conversations--as well as formal programs such as the national ELNEC project.
According to Malloy, the AACN has been very successful in educating nurses with the ELNEC curriculum since it began in 2001. To date, more than 17,500 people have been educated as trainers, who have then taught and trained another 500,000 people. But many within the first wave of ELNEC-trained nurses have retired, and new nurses continue to join the workforce.
"This work will never be finished, because there is a need for us to continue to be out there," she said.
Even as more generalists are educated about providing palliative care, there's an ongoing need for more specialists, Bailey said. He notes that there aren't enough fellowship slots to provide the training to create those specialists--leaders who can be consulted for complex cases and provide ongoing education and guidance.
"We are in desperate need of more palliative care specialists," agreed Meier. "Who's going to train everyone if we don't have specialists?"
© 2014. AMN Healthcare, Inc. All Rights Reserved.