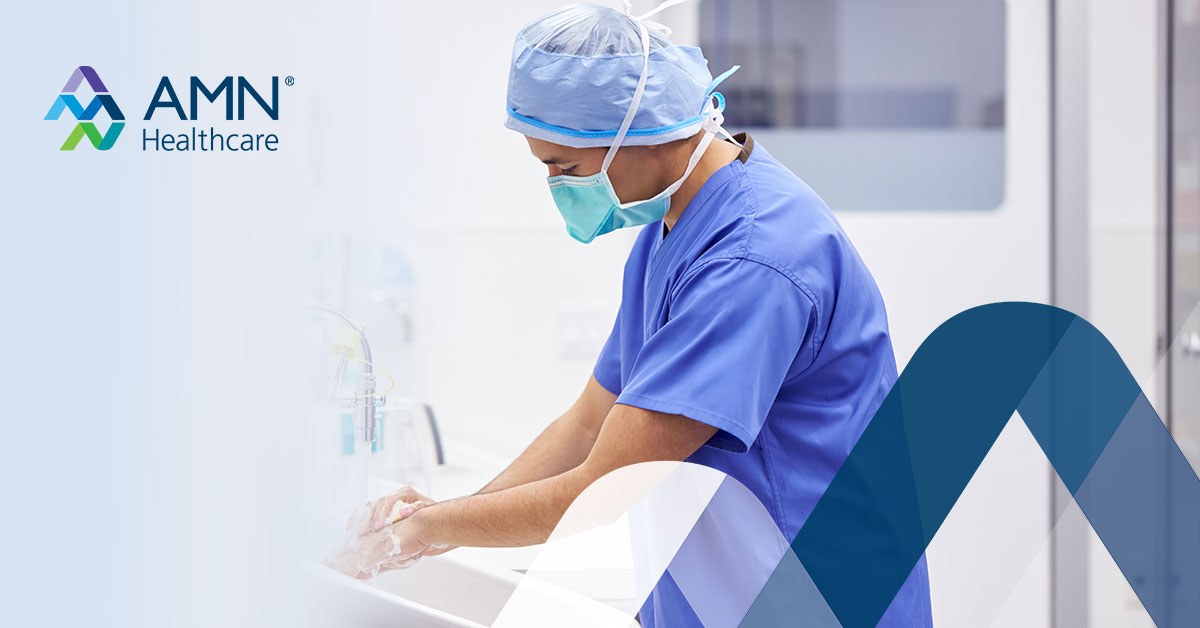 Rebuilding Your Core Nursing Staff Moving Forward
As the COVID-19 pandemic continues to spread across the U.S., many healthcare systems are balancing the delivery of quality patient care with their own financial stability. The suspension of non-emergent surgeries and procedures to focus care on COVID-19 patients has had a major financial impact on some healthcare systems resulting in cost-cutting measures including furloughing and laying off staff.
Though the post-COVID-19 future is uncertain, over half of state governments, like California, New York, Texas, and others are easing non-emergent service restrictions in the coming weeks. Healthcare leaders that strategically retain and rebuild their core staff and contingent workforces today will ensure the continuity of care and quickly recapture lost revenue as government restrictions loosen.
AMN Healthcare, the nation's largest travel nurse staffing firm in the U.S., forecasts the following nursing specialties will be of most need in the coming weeks.
Emergency Care Nurses
While we eagerly wait for widely-available COVID-19 testing and a vaccine, COVID-19 cases will continue to emerge in the coming months. Planning now for Intensive Care Unit, Emergency Room, and Medical Surgical travel nurses is vital as new COVID patients seek care and healthcare professionals on the frontlines of the crisis seek workload relief.
Non-emergent Surgery and Procedure Nurses
As state government restrictions on non-emergent services ease, healthcare systems are carefully weighing patient care and safety against their financial needs. Beginning recruitment efforts for Medical Surgical and Operating Room travel nurses in advance will ensure your facility is fully-staffed and prepared to deliver these important services to your patient population as soon as restrictions are lifted.
Behavioral Health Nurses
As the emotional and financial toll of COVID-19 ripples across the U.S., there will be a continued need for behavioral health services. Engaging mental health and psychiatric nurses to support the expected increase in demand will be critical in the months to come.
Continuity of Care Nurses
Whichever trajectory the COVID-19 outbreak takes, the need to deliver continuity of care to patients who are pregnant, have cancer, need dialysis, or require home health care will be constant. As a result, your staffing plans for the coming weeks will require labor and delivery, oncology, dialysis, and home health nurses.
---
Engage Travel Nurses Today
AMN Healthcare is proud to connect healthcare providers that are ready to deliver quality patient care with healthcare systems in need of their skills and talent during the COVID-19 pandemic. To learn more about AMN's travel nursing services, contact us via AMN Healthcare's COVID-19 Hotline at 800-887-1456.