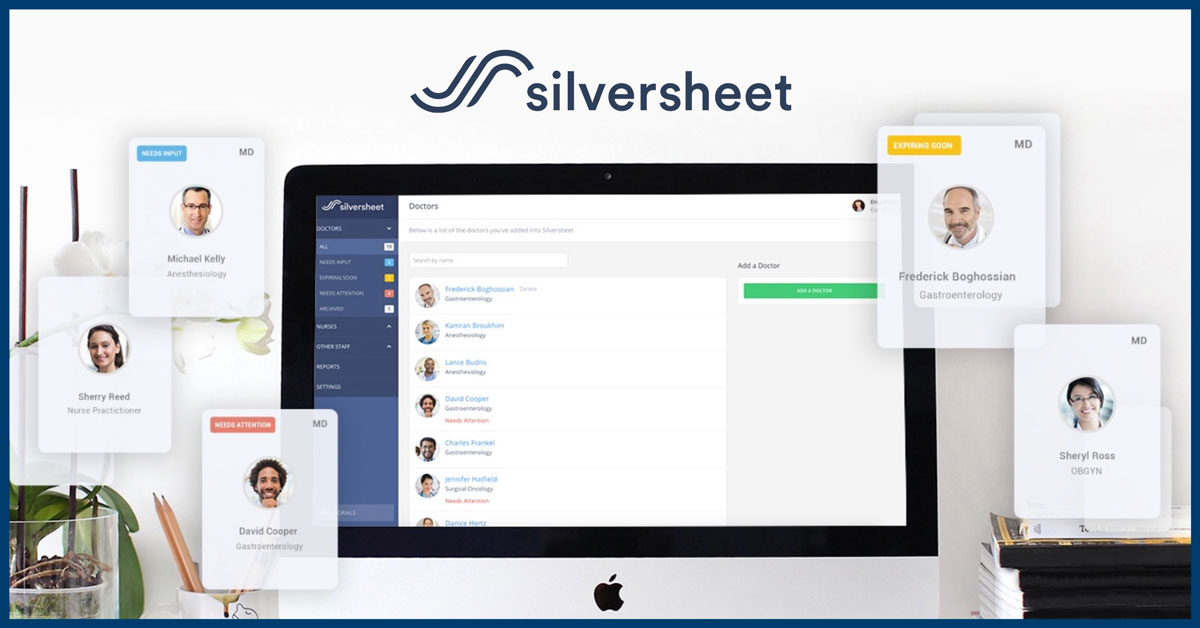 Innovative Credentialing Software Offered for Free through June 2020
As the U.S. health system grapples with the spread of COVID-19, the need for healthcare systems to quickly hire and onboard providers is now more important than ever. For healthcare systems and providers, a major roadblock in this process is managing and maintaining the myriad of licenses, certifications, and other documents required to verify a provider's ability to work at a facility. To assist and expedite credentialing during the COVID-19 pandemic, AMN Healthcare, the leader in healthcare workforce solutions and staffing services, is proud to offer its Silversheet cloud-based credentialing software to all healthcare systems and staffing supplier partners for free through June 30, 2020.
Silversheet's innovative software and services save time and money by allowing healthcare providers to "pre-credential" across states and facilities via their passport technology. Using Silversheet's mobile- and user-friendly interface, providers can easily store and maintain credentials in a single master repository, receive reminders about expiring credentials, and easily share their profile with affiliated healthcare organizations. Healthcare systems can quickly access a centralized and continually updated repository of qualified clinician profiles, therefore streamlining their credentialing workflows and compliance. The Silversheet portal was primarily developed for physicians.
Healthcare systems and staffing supplier partners can quickly implement Silversheet within a few hours and begin easily managing provider credentials from any connected device. All users will also have access to one-on-one training and ongoing support through Silversheet's dedicated Customer Success Team.
There are more than 840 health facilities and 27,000 individual providers throughout the U.S. that trust Silversheet to eliminate hiring bottlenecks, reduce liability, and recapture lost revenue. AMN Healthcare is certified by the National Committee for Quality Assurance (NCQA).
AMN Healthcare and Silversheet are proud to be on the front lines of the COVID-19 outbreak by delivering innovative solutions that connect passionate healthcare providers ready to deliver quality patient care with healthcare systems in immediate need of their skills and talent. To begin using Silversheet today for free through June 30, 2020, contact us at info@silversheet.com. To learn more about the Silversheet technology and services visit Silversheet.com