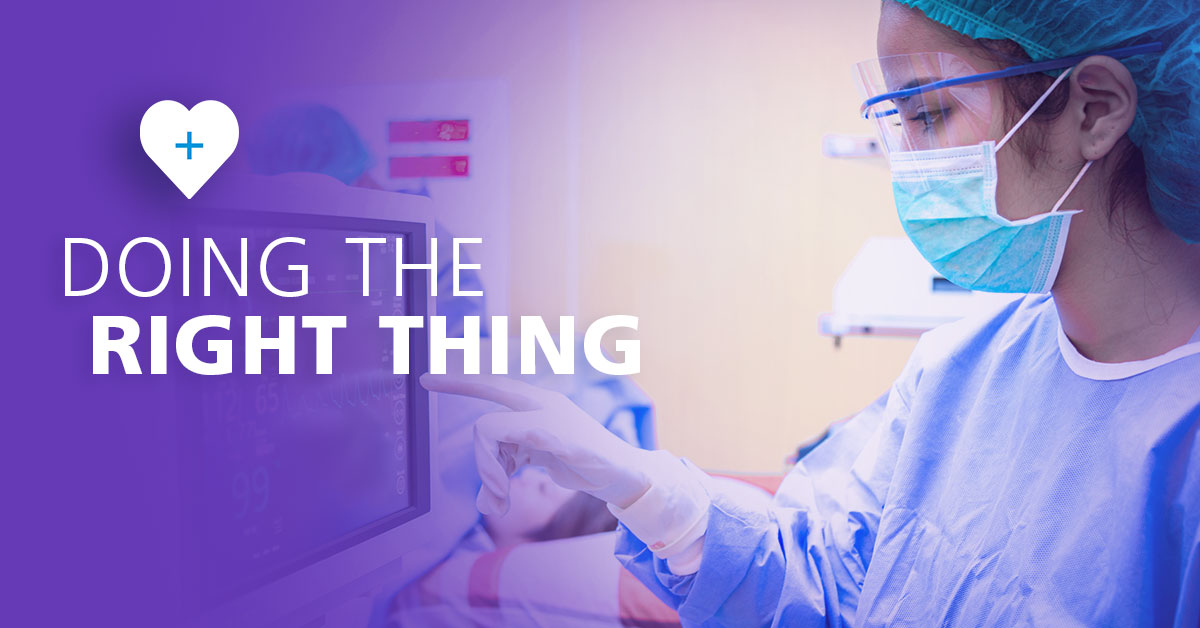 Doing The Right Thing #5
Doing The Right Thing #5 – Healthcare Partners in a Pandemic
Partnerships among healthcare organizations, clinicians, and AMN are much more than agreements and contracts on paper or in pixels. They are mutual commitments by all of us to match organizations' missions to the patients, families, and communities they serve with clinicians' personal and professional dedication to the science and art of healing. Contracts represent the shared commitment that we are all engaged in – the same mission to humanity.
Today more than ever, travel and other temporary assignments for healthcare professionals have become integral to the mission of our national healthcare system because of the flexibility they provide in times of rapidly changing demand for healthcare services. Never before has there been such fluid and fast-evolving needs for nurses, physicians, therapists, and other practitioners at hospitals and other facilities. Throughout the COVID-19 pandemic, thousands of clinicians "answered the call," leaving their homes and families to go where they were needed the most. The needs of patients and their families are so life-threatening and urgent, and the physician and mental demands placed on clinicians are enormous.
Now, for most of the country, the curve of the pandemic is flattening. Stay-at-home and social distancing guidelines, embraced by the populace, resulted in transmission rates and hospitalizations that were lower than expected for now. We must never forget those patients who lost the battle with the Coronavirus and their devastated families.
Because there were fewer patients than early predictions indicated, the clinicians who raced to the scene, were sometimes sent home, with their contracts canceled abruptly. This has meaningful implications for healthcare partnerships.
On one hand, it represents a victory for all of us: job number one is always the health and safety of patients. By flattening the curve of COVID-19, people have reduced illness and its risks and stresses on patients, families, communities – and on healthcare professionals and their families, too. However, canceling assignments early or before they begin can leave clinicians dedicated to healing patients with COVID-19 in limbo and negatively impacted. For these healthcare partnerships to remain strong and meet the challenges ahead, it is important that we handle these cancellations with the respect and trust of all people and organizations involved.
It is an especially difficult time for all of the incredible clinicians we place and the healthcare delivery organizations we serve. The pandemic is not over and can take many twists and turns before we are in a safer and more predictable environment. We are ready to pivot if and when things change. Resource demands can change suddenly during the pandemic; contingent clinicians can help healthcare organizations be ready now and, importantly, in the future. It is essential that we sustain these partnerships and maintain trust to ensure we can take care of our communities.
We must collectively do the right thing for our clinicians, patients, and communities.