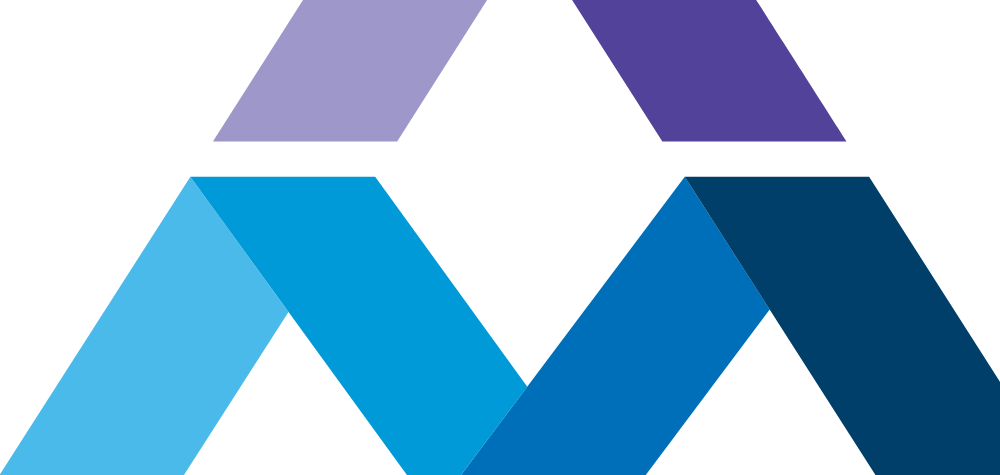 Compliance at your fingertips
Medical Credentialing Software
This cloud-based healthcare credentialing software helps dramatically reduce labor in credentialing and provider enrollment while also reducing liability and helping recapture lost revenue. What could your credentialing team do with an extra two days per week?
Helping Solve Credentialing Challenges
Silversheet is designed to help you credential smarter and faster so your providers can focus on patients, not paperwork. Imagine what you team can accomplish with a 30-50% reduction in overall credentialing time.
Reduce time to credential
Reduce costs
Accelerate the onboarding process
Improve accountability, compliance, and quality
Improve the provider experience
Easily share with multiple facilities
Reduce liability
Access one integrated, cloud-based platform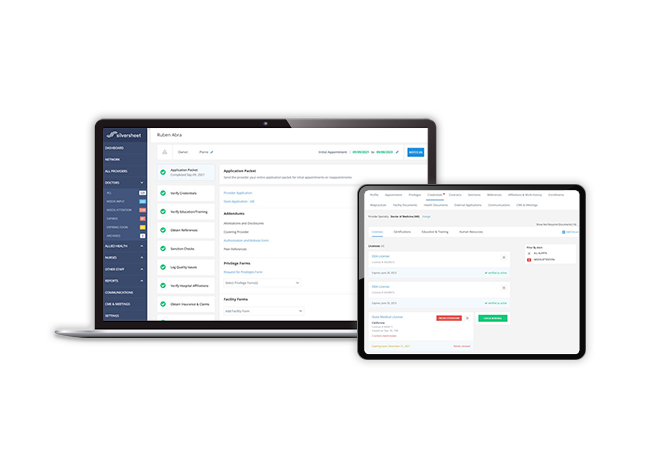 All-in-One Credentialing Solution
Cut Your Credentialing Time in Half
Silversheet is designed to help you credential smarter and faster so your providers can focus on patients, not paperwork. Benefits include:
Automation of manual tasks
Maintenance of ongoing compliance
Centralized credentialing documents and processes
Improved provider experience with easy document upload
Easily share and transfer credentials across facilities
Undeniable Features. Simplified Processes.
Silversheet is credentialing software, simplified. Built-in features make it easy to implement and easy to use, such as:
Automation
What were once tedious tasks and time-consuming processes, like primary source verification and OIG monitoring, become streamlined.
Compliancy
Maintaining a compliant facility is easy because we help you prevent errors and missing documents from slipping through the cracks, preparing you for inspections.
A Centralized Process
No more sorting through multiple paper folders. Store credentials in the cloud and access them from any location at any time.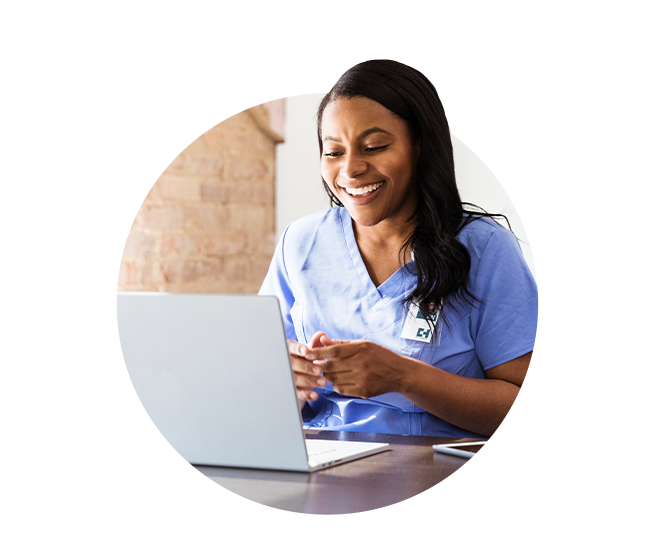 "Implementing Silversheet on an operational level has cut my credentialing time by 50% and I can focus on other parts of my job now."
Claudia Santo - Credentialing Coordinator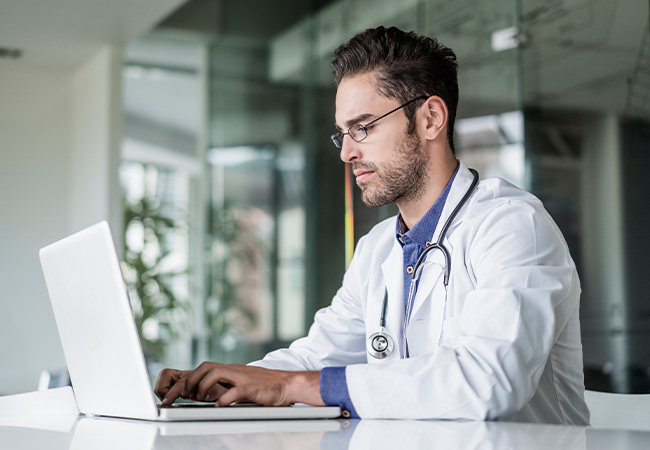 Current Customer?
Sign-in Here
For healthcare facilities and providers currently using Silversheet, you can access your account here to manage your providers or update your profile. For any new inquiries, please complete the form below.
Webinars
Webinar: Lightning-Fast Board Reviews with Silversheet
We have created an experience for your chairs, medical executives. and board members to review, approve and sign-off on appointments and reappointments...all within the Silversheet environment.
Webinar: Silversheet Supports Payer Enrollment
Watch our immersive product webinar to see how payer enrollment and contract participation tracking are now integrated into the Silversheet credentialing solution.
Request a Consultation
To Learn More about Our Credentialing Solution