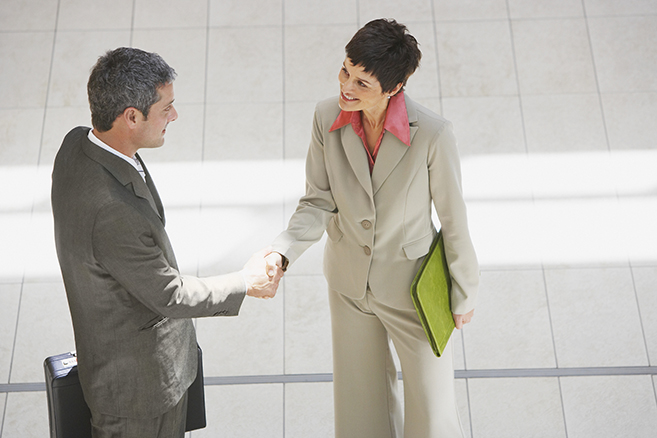 Physicians, How to Accept the Offer
When evaluating offers of employment, it can pay to follow the old carpenter's advice: measure twice, cut once. Taking a little extra time at this juncture of the hiring process to clarify and confirm the terms and conditions of employment will help ensure the job is a good fit. It will also decrease your chances of having to repeat the whole process again sooner rather than later.
Get it in writing.
Most formal employment offers and contracts are provided in a memo signed by someone who is authorized to hire. If your offer is conveyed informally, say via phone or email, it's important to request a signed copy of the offer and all related terms and conditions in writing. Only after you receive the full offer in writing can you properly evaluate the details to ensure they are consistent with your own understanding.
Haste makes waste.
After what can often be—especially for physicians—a long and tedious recruitment process, it's important not to respond immediately once a formal offer is in hand. This is really the time to play it cool, carefully assess what is being offered and get answers to any outstanding questions that might remain from earlier steps in the process. After a potential employer puts their cards on the table by extending a formal offer of employment, it's also important to recognize that you now have some leverage in the negotiation phase.
Show gratitude.
Upon receiving a written offer of employment, the first thing to do is express gratitude to the person(s) who made the offer. A brief email is generally considered acceptable at this stage, but it never hurts to send a handwritten note or to make a phone call. Keep it succinct, such as "Thank you very much for extending an offer of employment. I'm excited about the opportunity and would like to take time to evaluate the terms and conditions of your offer. I will be back in touch very soon." This step acknowledges that you received the offer, expresses your continued interest and enthusiasm and keeps the door open for follow-up questions and negotiation.
Reiterate your understanding and get it in writing—again!
After you negotiate salary and benefits and receive answers to any outstanding questions, it's crucial to recap what was agreed upon in a written acceptance memo. This is your opportunity to explicitly state your understanding of any terms and conditions not outlined in the offer letter, as well as any adjustments to the original terms negotiated in follow-up meetings. It's important to be as specific and accurate as possible at this juncture because any errors or misunderstandings will only come back to haunt you. The acceptance memo also presents an opportunity to inquire about next steps. For example: What does the on-boarding process entail? Is there an orientation program for new employees? What should you expect on the first day?
AMN Healthcare professional recruiters are well informed about the latest emerging trends in physician hiring and employment.