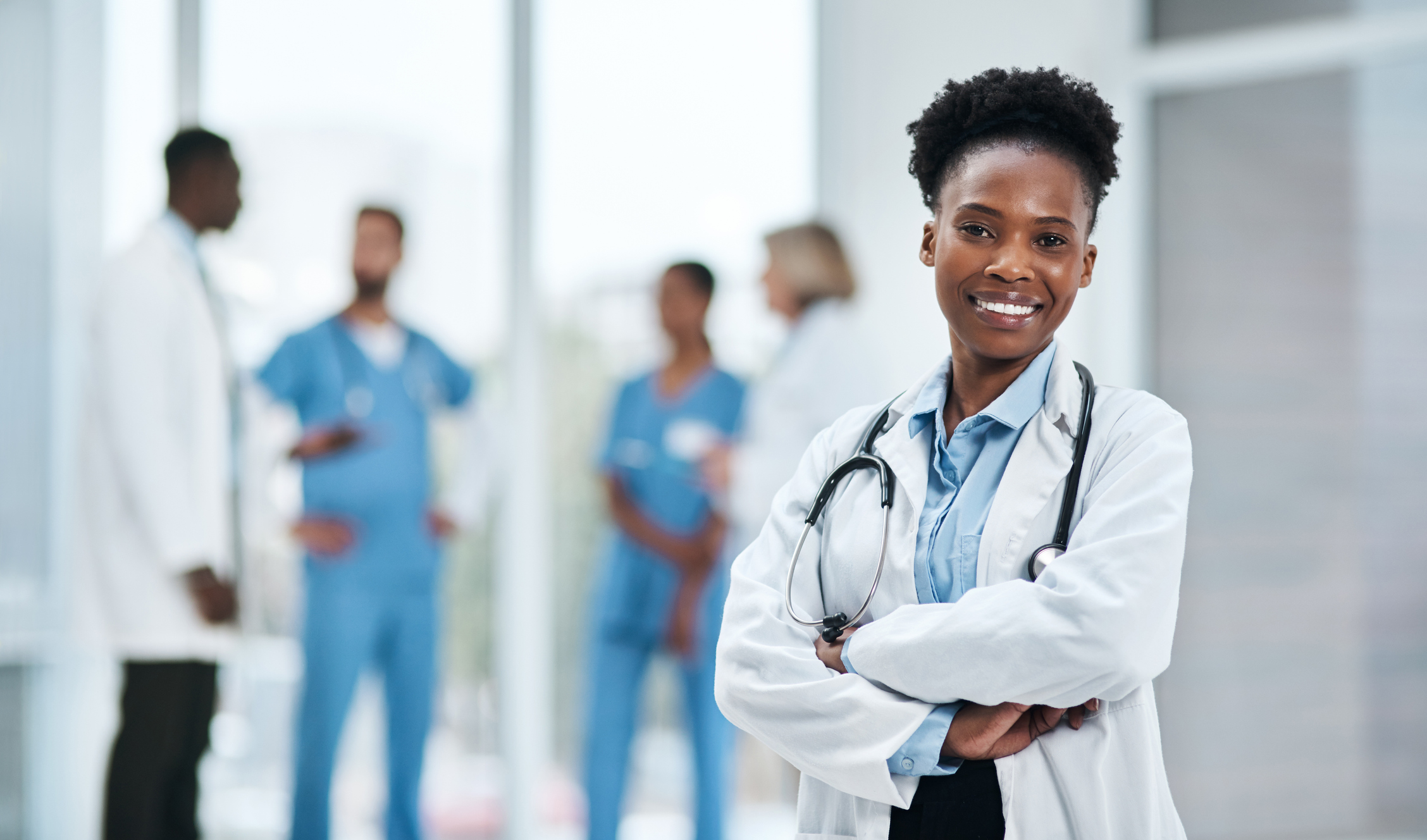 Hospitalists in 2022: Demand, Salaries & Other Trends
What can we expect for hospitalists and their employers? The recruitment and salary trends over the next couple of years will depend on several things, including the continuing pandemic fallout as it affects hospital admissions, facilities' budgets and providers' resilience.
It's been a bumpy road for hospital medicine, and the journey isn't over yet.
Fluctuating demand and salaries for hospitalists
Working with hospital systems and practices across the country, AMN Healthcare has seen a wide variation in the number of search requests for hospital medicine physicians over the last few years. Prior to the start of the COVID-19 pandemic in early 2020, this new specialty was growing quickly, and demand for hospitalists rose more than 21 percent in a single year.
But COVID changed the storyline for these acute care specialists, as it has for many other physicians.
Hospitalists and other front line hospital staff were forced to adjust and pivot in order to help care for an unprecedented number of critically ill patients, while some inpatient wards experienced low occupancy rates. This meant some hospitalists were temporarily shifted to other departments, or asked to work beyond their normal realm of responsibilities.
Hospitalists made our list of the top 20 specialties in demand for 2020/2021 (coming in at No. 19), but the number of search requests was significantly less than prior years. Those that took new jobs this past year did experience a bump in average starting salaries.
Data from AMN Healthcare' 2021 Review of Physician and Advanced Practitioner Recruiting Incentives shows the variations:
| | | |
| --- | --- | --- |
| Year | Average Starting Salaries | Search requests |
| 2020/2021 | $290,000 | 27 |
| 2019/2020 | $221,000 | 71 |
| 2018/2019 | $242,000 | 143 |
| 2017/2018 | $230,000 | 118 |
| 2016/2017 | $240,000 | 94 |
| 2015/2016 | $224,000 | 228 |
Due to COVID-19 variants and other factors, hospital admission rates remain volatile and subject to regional variations, making predictions for 2022 difficult, but the search professionals at AMN Healthcare have begun to see a rise in demand for hospitalists—including general internists and specialists, academic hospitalists and directors of hospital medicine.
Research on turnover and job satisfaction
Before the pandemic, physicians in hospital medicine traditionally had higher turnover rates than in other specialties, but previous studies had mostly tracked the turnover between hospitalist groups. A 2021 research letter published in JAMA Network studied close to 17,000 hospitalists between 2012 and 2018, finding that nearly 1 in 4 shifted practice to other settings, although most continued to practice in the hospital at least part time. The researchers noted that reasons for the shifts outside of the hospital setting were unclear, but warrant further investigation.
Meanwhile, a 2017 study in The Hospitalist found some good news—that turnover rates for hospital medicine physicians had been trending downward since 2010, thanks to many hospitalist groups that were working hard to build a strong internal culture and proactively create a shared vision, values, accountability and career goals. Hospitalists are also able to enjoy a better work life balance compared to traditional internal medicine physicians.
More recently, a 2021 study by MedScape found that last year's average hospitalist salary of $276,000 was $40,000 higher than non-hospitalist primary care physicians, but $65,000 lower than the average earned by other physician specialists. The hospitalists also reported that they were working an average of five more hours per week than non-hospitalists reported during the pandemic. Perhaps not surprisingly, 39 percent of hospitalists said that they did not feel fairly compensated. Of those who would choose to work in medicine again if they had the chance to do it over, 75 percent would still choose hospital medicine.
As employers continue to shore up their resources to retain current hospitalist staff and attract newcomers in 2022, it will be important to review work schedules, workload, compensation packages, supportive resources and other elements of the working environment.
The consultants at AMN Healthcare can help hospitals and group practices be competitive for the best talent, and help candidates find the career opportunities that suit their specific goals.
Get set to celebrate National Hospitalist Day, March 3
Since 2019, the first Thursday in March has been recognized as National Hospitalist Day, celebrating this fast growing specialty and hospitalists' contributions to the evolving healthcare landscape. This year the observance falls on March 3, 2022.
On this special day, and throughout the year, the staff at AMN Healthcare is thankful for the dedication of hospital medicine professionals and the care they provide during patients' most vulnerable times.
Happy National Hospitalist Day!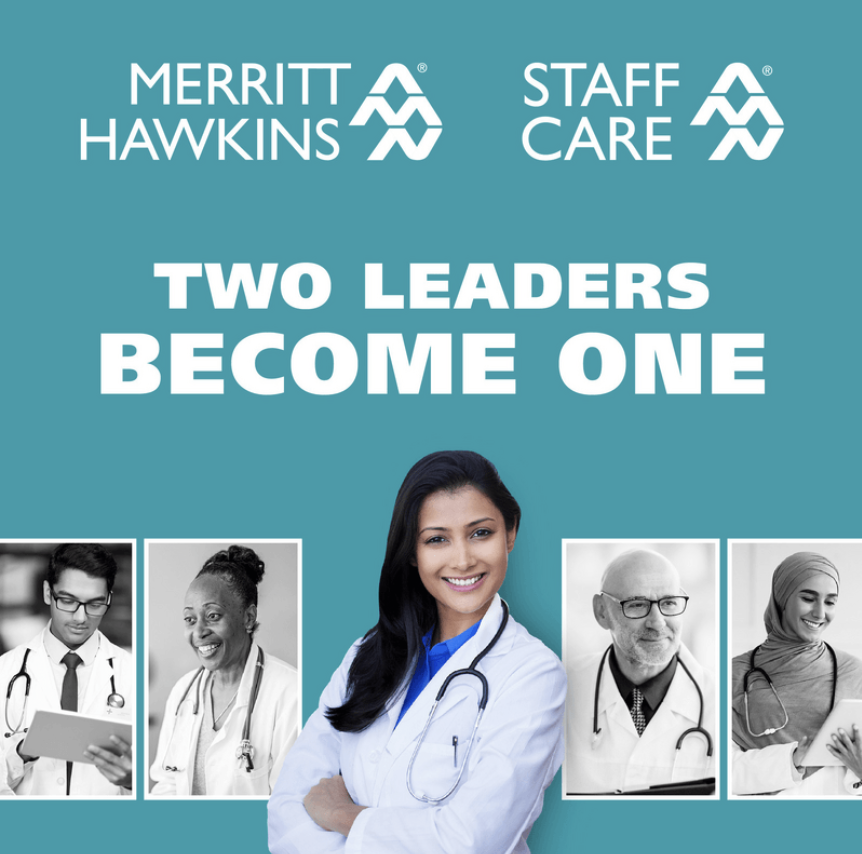 Welcome to AMN Healthcare
Bringing two Physician staffing leaders, Merritt Hawkins and Staff Care, together as AMN Healthcare.