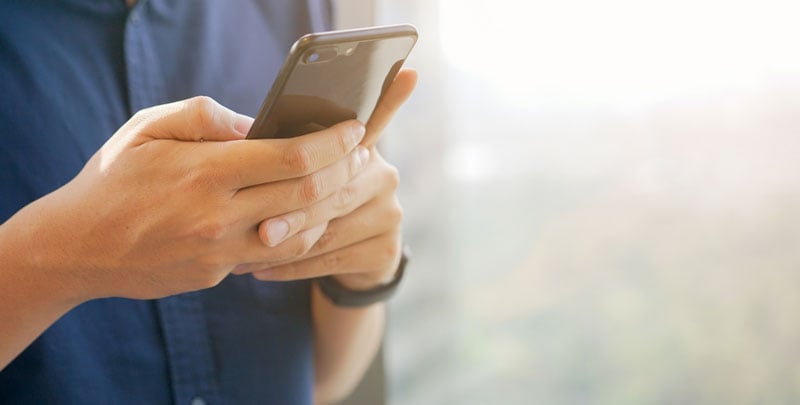 12 Social Media Accounts That Doctors Should Follow
If you are a doctor using social media, you probably have some go-to favorites that you follow. And you may have your own criteria for which bloggers or influencers are worthy of your time.
But what qualifies as a good social media account for physicians?
Morton Tavel, MD, clinical professor emeritus of medicine, Indiana University School of Medicine, looks for scientifically-sound information when assessing a social media account to potentially follow or consult.
"When I check out other sites, I like reliable sources such as Mayo Clinic's and Cleveland's Clinic's sites," said Tavel. "Also, WebMD is good, and likewise, Quackwatch is quite helpful in identifying blatant frauds and quacks." Tavel maintains his own blog geared toward helping people be discerning about health information.
Heather Finlay-Morreale, MD, who maintains profiles on a number of social media platforms and her own website, regularly checks a list of favorites. She believes that social media for physicians can and should be constructive.
"I like funny, original, witty accounts," she said. "I like accounts that teach me something and are informative. I dislike people that gripe and moan and complain about patients and co-workers. That sort of negative attitude is contaminating."
Meanwhile, Paulami Guha, MD, an OB-GYN in Jacksonville, Florida, and a medical advisor for e-MediHealth, likes to look for health information on Instagram that may be useful to a wider audience than just physicians.
"Being a doctor, it's always good to stay updated with informative content which you could use to share with patients and create an overall positive energy among the people you're with," says Guha, who regularly checks the content from Everyday Health for that reason.
For those seeking new physician blogs and social media sites to follow, here are a few that should be on your short list for consideration. This list is not exhaustive, but highlights some of the more popular, interesting and/or well-respected sources.
12 top accounts for doctors on social media
Many of these social media accounts for physicians have a presence on multiple platforms, giving them a broader reach. This also allows you to choose your favorite social platform.
1. Kevin Pho, MD, a.k.a. KevinMD
Where to find him:
You've undoubtedly encountered KevinMD, as his brand is one of the most well-known among physicians. You'll also spot guest articles and posts by a number of other physicians and healthcare professionals on KevinMD.
2. Esther Choo, MD
Where to find her:
Choo is an emergency medicine physician and author who often discusses gender disparities in healthcare.
3. Merritt Hawkins
Where to find them:
If you care about issues that affect the healthcare workforce, are searching for a physician or advanced practitioner job, or need to recruit practitioners for your organization, this is where you should start.
4. Mayo Clinic
Where to find them:
With locations in Minnesota, Arizona, and Florida, the Mayo Clinic is often perched atop the U.S. News "Best Hospitals" list and is also known for being a leader in research and medical information.
5. Zubin Damania, MD, a.k.a. ZDoggMD
Where to find him:
Damania is a hospitalist and rapper (yes, really!) who makes music videos and commentaries about contemporary medical issues.
6. Jen Gunter, MD
Where to find her:
A Canadian gynecologist, Gunter isn't afraid to wade into controversy or take on dubious medical claims and debunk them.
7. Cleveland Clinic
Where to find them:
The Cleveland Clinic is a leading academic medical center located in Cleveland, Ohio that's also often ranked at or near the top of the U.S. News "Best Hospitals" list.
8. Rose Marie Leslie, MD
Where to find her:
Leslie is a family medicine physician who received national attention—and a flood of new followers recently—for her TikTok video about the dangers of vaping for teens.
9. American Medical Association
Where to find them:
As the largest association of physicians and medical students in the United States, the AMA needs no introduction. You can keep abreast of policy and legislative updates, as well as other news affecting the medical profession, through their accounts.
10. Doximity
Where to find them:
Doximity is actually a social media network, designed for physicians. But it also maintains an active presence on social media, with frequently updated articles and posts about medical issues. You can download the Doximity app from the Apple Store and Google Play.
11. Science-Based Medicine
Where to find them:
Science-Based Medicine's mission is to explore and evaluate medical treatments and products and provide a scientific assessment.
12. Mike Varshavski, DO, a.k.a. Doctor Mike
Where to find him:
This family medicine physician, who has literally millions of followers, including more than 5 million followers of his YouTube channel alone, likes to take on medical misinformation.