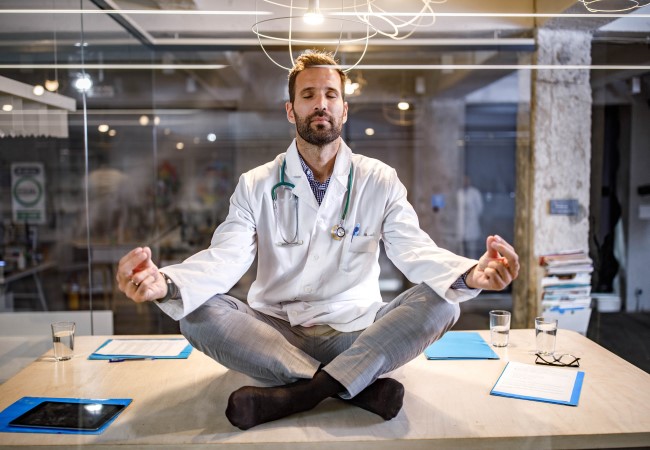 Top Things Physicians Want to Change About Their Jobs
A recent physician survey indicated that many of today's practitioners admit the medical profession is not a bed of roses—perhaps to no one's surprise. After starting off with the best of intentions and enduring years of schooling and residency training, the life of a working physician turns out to be even more difficult that some anticipated.

Long hours are almost a certainty, and the work can wear on a physician over time—especially the nonclinical aspects. Yet physicians can take some proactive steps to protect their health, improve morale and make the most of their chosen profession.
The current state of physician job satisfaction
Tracking results from more than 8,700 physicians across the United States, the 2018 Survey of America's Physicians, conducted by AMN Healthcare on behalf of The Physicians Foundation, had several key takeaways:
78% of the physicians sometimes, often, or always experience feelings of burnout
55% of physicians describe their morale as somewhat or very negative
49% would not recommend a medical career to their children or other young people
46% of those surveyed plan to change career paths
So why are so many physicians dissatisfied with their jobs? The answer seems to be multifaceted, led by inefficient electronic health record (EHR) systems, industry requirements, and clinical policies that are out of their control
The LEAST satisfying aspects of a physician's job
When the physicians were asked to identify the two factors they found least satisfying about medical practice, they identified the following, in rank order:
1. EHR design/interoperability - 39.2%
2. Regulatory/insurance requirements - 37.6%
3. Loss of clinical autonomy - 37.0%
4. Professional liability/malpractice - 30.2%
5. Amount of time with patients - 12.4%
6. Income/compensation - 12.1%
Physicians would obviously change these aspects of their jobs if they could, but some things are beyond their control. In fact, of those surveyed, 63% reported feeling that physicians have little or very little chance of making a significant impact on the healthcare system.

So what is an individual physician to do? All that he or she can—one doctor, and one patient, at a time.

A number of the physicians plan to make changes to their own career over the next three years, including 8% who intend to work locum tenens jobs. These temporary jobs can bring welcome flexibility and a fresh perspective to one's medical career, with part-time or full-time assignments. Other doctors are planning to retire from practicing medicine (17%), cut back on their work hours (22%), or transition to a different type of work situation.
What about the MOST satisfying parts of medicine?

Researchers for the 2018 survey also asked about the most satisfying aspects of practicing medicine, and relationships with patients were the clear winner, cited by more than 3 out of 4 respondents. Here are the full results of what physicians say they relish most about their jobs:
1. Patient/physician relationships - 78.7%
2. Intellectual stimulation - 55.1%
3. Social and community impact/contributions - 21.0%
4. Income/compensation - 18.9%
5. Professional relationships with colleagues - 14.3%
6. Professional stature of medicine - 9.8%
It ends up, the least satisfying and most satisfying aspects of a physician's job are closely related: two-thirds of physicians (66%) say that electronic health records (EHRs)—the top culprit for marring their job satisfaction—has reduced or detracted from their patient interaction, which is what they treasure most.
What can a physician do?

Want to get back to the heart of medicine? Working with your current employer or practice partners to hire additional support, upgrade systems, and/or streamline nonclinical requirements can help improve overall morale. Otherwise, choosing physician jobs that offer more time with patients and less administrative burdens, such as locum tenens assignments, maybe the solution to raise your own level of job satisfaction.