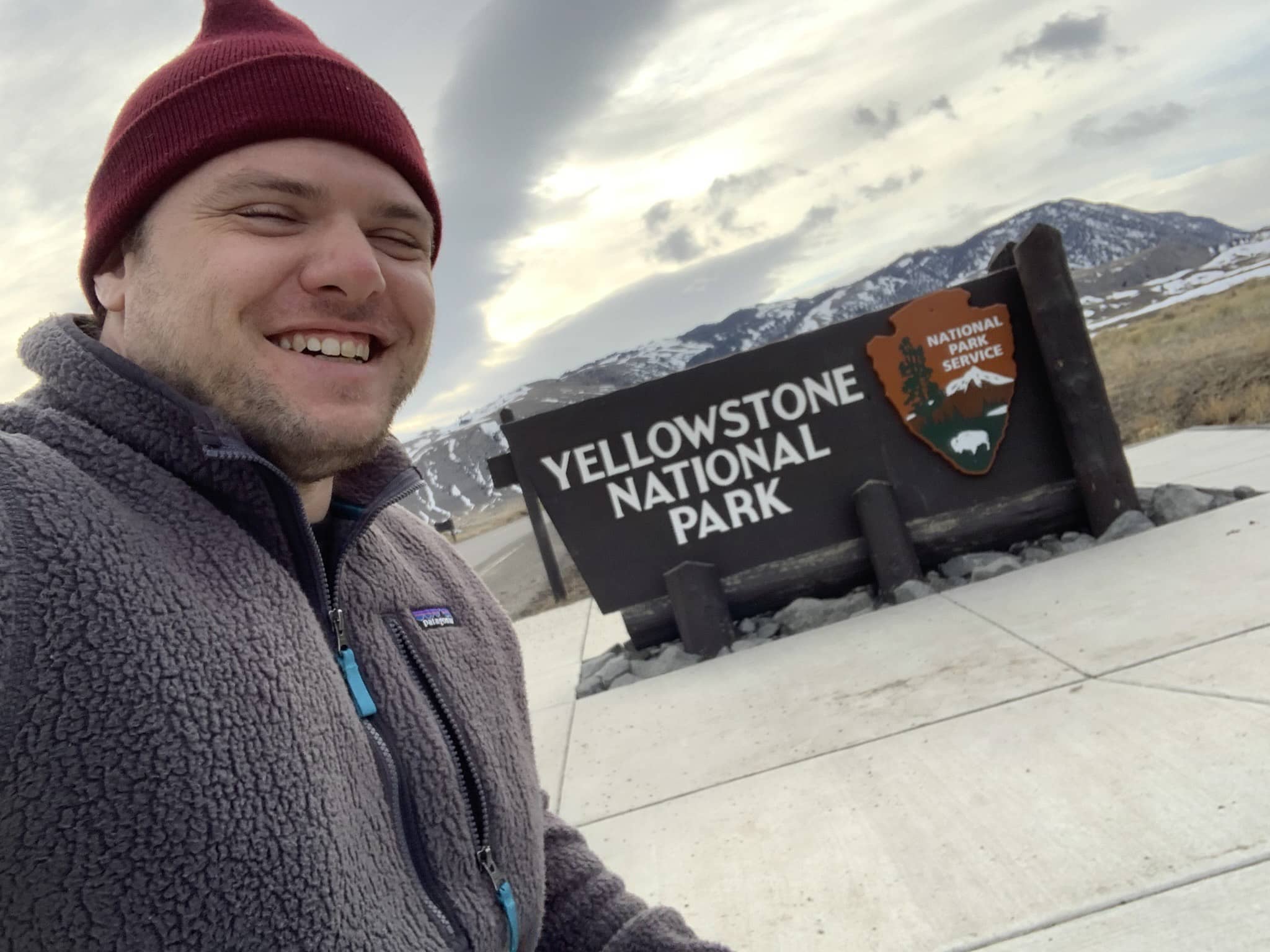 CT Tech Enjoying Success and Van Life as Allied Traveler
Meet Aaron M., AMN Healthcare's September Traveler of the Month
Aaron M., a travel CT tech who was recently named AMN Healthcare's Traveler of the Month for September, didn't start out in healthcare. Before pursuing his bachelor's degree in medical science at Upstate Medical University Syracuse, he was a massage therapist. However, his fascination with human anatomy and physics led him to transition into radiology. His enrollment in the medical imaging sciences program marked the start of his healthcare journey.
After graduating in 2015, Aaron dove into the demanding environment of SUNY University Hospital, a regionally ranked Level 1 trauma center.
Aaron's curiosity about allied health travel opportunities began to pique during his tenure at University Hospital. After interacting with travelers on assignment at his workplace, he became interested in becoming a travel CT tech. He wanted to explore new horizons and gain diverse experiences.
These experienced travelers influenced Aaron's transformation from student to traveler, as their stories and insights broadened his perspective.
"Meeting those travelers was a turning point," Aaron said. "Their experiences and the places they'd been inspired me to take the leap."
Successfully Landing a CT Tech Job with AMN Healthcare
Aaron contacted allied health staffing companies to inquire about x-ray tech travel jobs and found Amanda S., a AMN Healthcare recruiter. They connected instantly.
"Having a recruiter like Amanda by your side makes all the difference," Aaron said. "She's been there for me every step of the way, ensuring everything runs smoothly."
Their conversations went beyond work, creating a strong bond that makes any challenges on the road seem conquerable.
Aaron went on to complete his education in computed tomography and is now a travel CT tech with six years of traveling experience. Throughout this time, he has enjoyed numerous unforgettable experiences.
One of the most noteworthy periods was during his year-long contract at UCLA Santa Monica, where he resided near the beach and observed exceptional surgeries. Additionally, he ventured to central California and worked at a Level 2 trauma center near Yosemite Park and San Francisco.
Then, almost two years ago, Aaron found himself in Seattle, weathering the challenges posed by the pandemic. Initially coming to Seattle for a contract at Kaiser Capitol Hill, he faced an unexpected turn of events when his contract was canceled due to COVID-19. Amanda quickly found him a new job, demonstrating the benefits of having a reliable allied health recruiter.
Despite these challenges, Aaron enjoyed his travel experiences as he ventured to Yellowstone National Park and Crater Lake in his custom RV. He has chosen assignments based on location and learning opportunities, reflecting his passion for travel and professional growth.
Winning Allied Traveler of the Month
Aaron recently received the AMN Healthcare Traveler of the Month award for his loyalty, hard work, and excellent references. The accolade came as a delightful shock.
"When Amanda told me about winning the award, I was surprised yet ecstatic," he said. "She had been nominating me secretly for quite some time now, which made it even more special."
Amanda acknowledged Aaron's six-year partnership, commending his loyalty and exceptional performance, as well as his referral of several new travelers.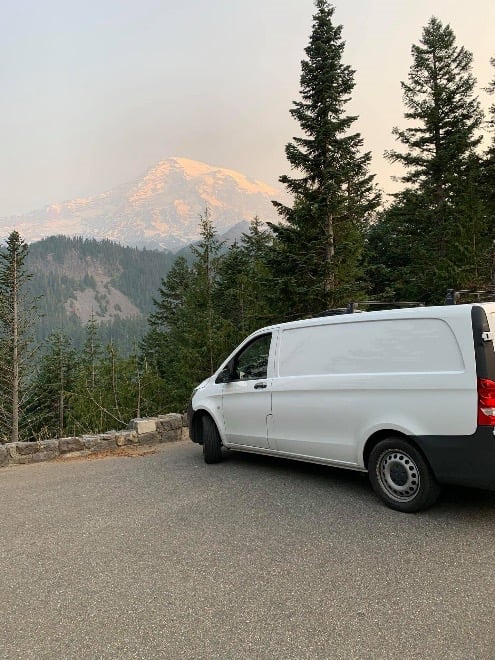 Van Life: Traveling the RV Way
During his assignments in Seattle, Aaron adopted a distinct lifestyle. On the days of his work shifts, he lived in his van, which he converted into a mobile home instead of renting an apartment. However, a short time later, the need for more space led him and his girlfriend, Heather, to embrace full-time RV living.
"We've been at an RV park for over a year now with our chocolate lab," Aaron said. "Having our own space means not worrying about pet damage or finding parking spots."
Being a travel CT tech and taking advantage of the excellent pay has allowed him to invest in properties over the last six years, a dream he said might be harder to achieve through a traditional career path.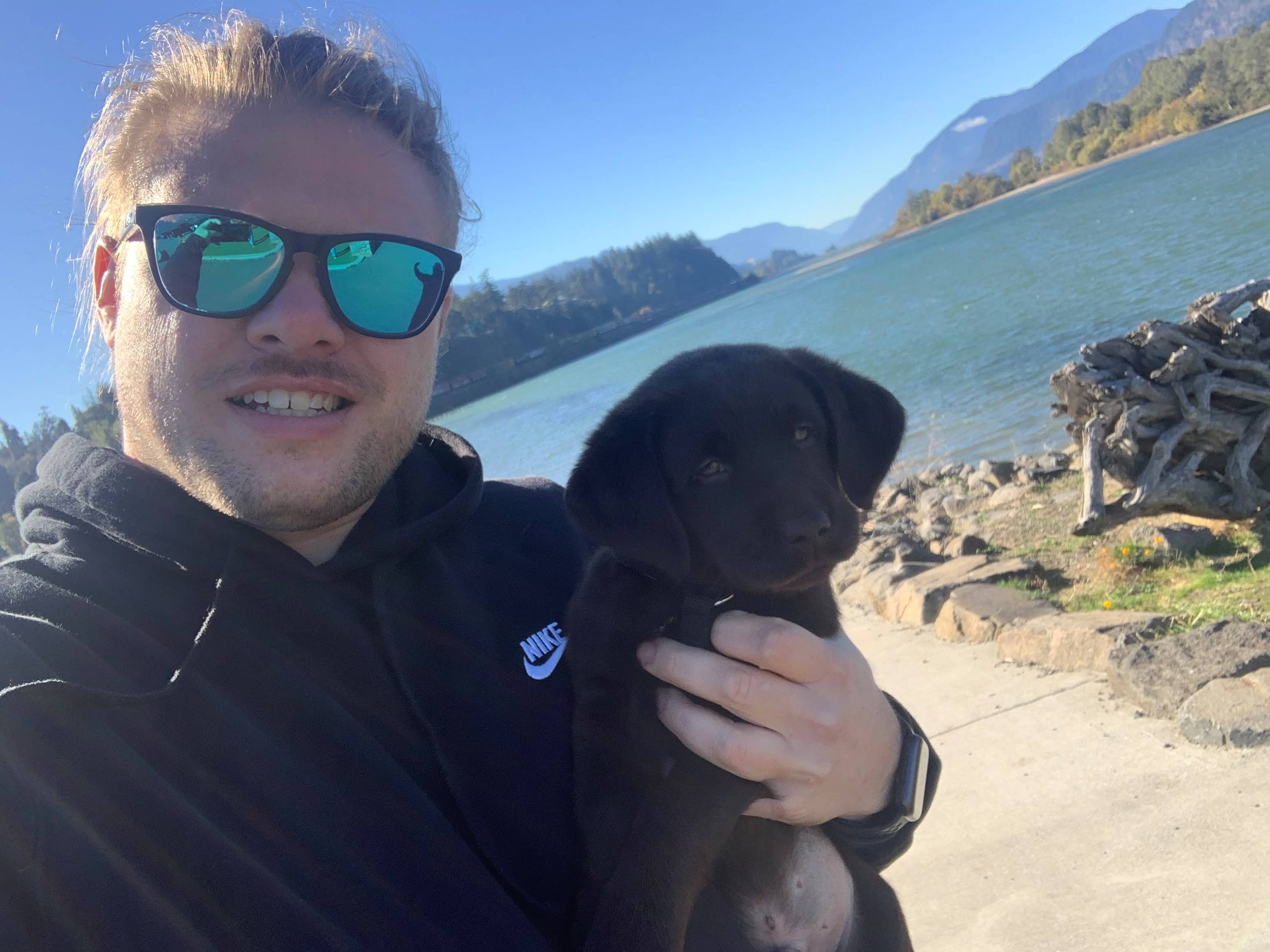 Tips for Would-be Allied Travelers
Finally, Aaron shared valuable advice for those who aspire to allied health travel, reflecting on his experiences.
"The top three traits that will help ensure success are being easy-going, hardworking, and adaptable," he said.
He stressed the significance of being open-minded and respecting diverse practices and cultures. For Aaron, demonstrating one's worth through work ethic speaks louder than words.
"Traveling has been an educational journey for me," he reflects. "There's always something new to learn from others' experiences or techniques they've honed over years of practice."
Aaron plans to continue working on travel assignments, motivated by the adventure, professional development opportunities, and financial benefits. Although he misses his family in Syracuse, New York, he intends to move closer to the East Coast and stop in Vermont and Maine.
READY to start making lifelong memories as Aaron has? Just apply with AMN Healthcare, and our recruitment team will help get you on your way!