Trinity Health of New England Case Study
Healthcare systems face unique physician and leadership recruiting challenges today, and having the right solutions-based partner is imperative in an ever-changing landscape.
This case study examines how AMN Healthcare Leadership Solutions helped Trinity Health of New England improve its recruiting process, leadership structure and candidate satisfaction, ultimately driving better patient outcomes.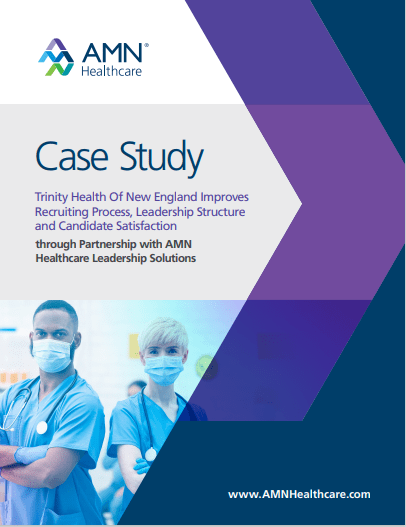 Quickly access the white paper by submitting your information.