Workforce Solutions to Reduce Costs of Staffing
Throughout the nation, healthcare executives face crisis conditions in the growing shortages of healthcare practitioners, rising reimbursement and regulatory pressures, and an increasingly competitive marketplace.
However, the percentage of contingent workers in the healthcare industry continues to grow.
Watch Dan White, President of Strategic Workforce Solutions (WFS) and Eric Christenson, President of Vendor Management Solutions (VMS), discuss three healthcare workforce solutions that provide organizations with multiple benefits:
Cost Savings
Greater Efficiency
Quality Improvement
Risk Mitigation
In response to increased utilization of contingent practitioners throughout the healthcare industry, Vendor Management Systems (VMS) and two distinct types of Managed Services Programs (MSP) simplify the entire sourcing and talent management process. Discover how the right contingent management solution can improve your organization's margins, reduce risk, and elevate the quality of patient care.
Download Webinar Now!
Presenters:
Dan White
President, Strategic Workforce Solutions, AMN Healthcare
Dan White brings more than 25 years of professional experience in recruitment, product marketing and management, software development, executive leadership and venture capital.
As President of Strategic Workforce Solutions, he is responsible for business development for the suite of AMN Healthcare workforce solutions, including the industry-leading Managed Services Programs (MSP), Recruitment Process Outsourcing (RPO), Strategic Accounts and Client Marketing teams. As an industry pioneer and veteran, he is responsible for leading AMN top-ranked Managed Services Provider (MSP) and Recruitment Process Outsourcing (RPO) businesses, while reshaping the way AMN delivers its workforce solutions to its diverse client base.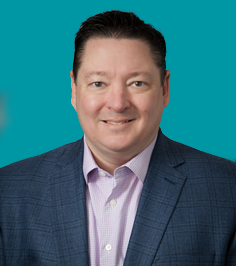 Eric Christenson
President, Vendor Management Solutions, AMN Healthcare
Eric Christenson oversees the strategies for both ShiftWise and Medefis. Eric works to capitalize on the talent at both organizations, delivering client-centered technology solutions, further differentiating and promoting both brands, and expanding their Vendor-Neutral MSP offering.
Eric Christenson was a co-founder and President of Medefis, located in Omaha, NE. With the goal of bringing efficiency, transparency and cost control to the staffing industry, he and two partners founded Medefis in March of 2003. Serving as the VP of Operations Eric was actively involved in key client sales and presentations, organizational development and held the key responsibility of being the Product Manager over the design and development of the Medefis VMS technology. Working with clients and Affiliate Vendors, Eric worked as the architect with the product developers to deliver a technology that was easy to use and quick to deploy.