To Our AMN School Clients – We Heard You
New Initiatives Show Our Clients' Feedback in Action
At AMN, we value client input as the keystone of all collaborative relationships. Thanks to the thorough feedback we received from our school clients this past year, we are rolling out some incredible new initiatives for the upcoming fall school year. Read on to see how each new initiative can benefit your school next year.
School Certification Course
This new course features an 8-part video series, built specifically for New Grads starting their school careers and clinicians who are seeking a refresher on best practices for working in schools.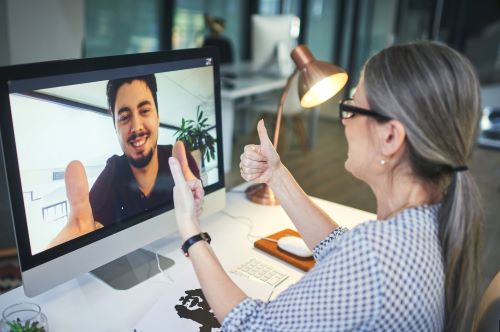 By completing this certification course, clinicians will be setting themselves up for success in a school setting by learning everything from IDEA Law, Understanding and Writing an IEP, Working with a Multidisciplinary team, Assessments, and so much more.
This course will ensure that AMN is only providing properly vetted clinicians to all of our school clients.
Discipline-Specific Teletherapy Onboarding Training
In this newly developed teletherapy onboarding handbook, we offer start-to-finish teletherapy equipment setup and procedural training guidelines for each school therapy discipline. We know that fully adopting a new technology can be difficult, so we've included visual aids, helpful links, additional tips, and meticulously detailed instructions throughout the handbook. This way, our clients can hire teletherapy specialists with confidence, no matter their discipline.
Roadmap Consultation Meetings with Clients
In the following weeks we will start offering school consultation meetings with each client in which we discuss your current and upcoming staffing needs, as well as what current resources you have to meet these needs. Our AMN team will then get to work to present you with a customized workforce solution from our extensive database of professionals. Each district is unique, and our goal is to support you going forward and discuss potential solutions that fit your budget.
Schedule a consultation with our Senior Director of Teletherapy or visit our school solutions page to learn more about our offerings for schools.