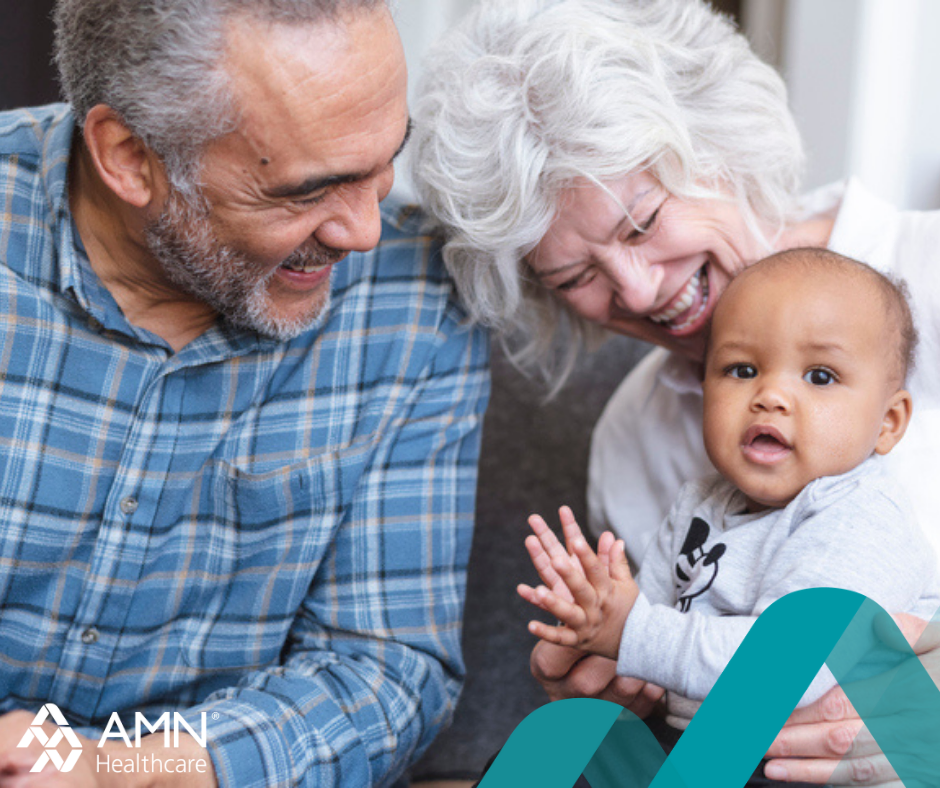 From There to Here: 55 Years of Medicare and Medicaid in the United States
Health insurance coverage in the United States has come a long way since Medicare and Medicaid were first established in 1965. Even prior to that time, presidential administrations were trying to come up some solutions to provide this important benefit to American citizens. Here is a rundown of some of the key milestones in health insurance history.
1935 - The New Deal
Franklin D. Roosevelt passed the Social Security Act but without a universal health insurance component due to politics, which is not so different than the world of healthcare today.
1948 - Presidential Efforts
National health insurance was advocated for by Harry Truman but was viewed as socialized medicine and never made it through Capitol Hill.
John F. Kennedy's administration also tried to pass a more moderate form of national health insurance for the elderly; it also failed.
1965 - Birth of Medicare and Medicaid
The Social Security Amendments of 1965 gave birth to Medicare and Medicaid under Lyndon Johnson as Title XVIII and Title XIX. This new insurance program provided what we all know as Medicare Part A (hospitalization) and Medicare Part B (physician services). Medicare was developed for individuals 65 and older. Medicaid provided health care benefits for low income children and their adult care relatives.
The Bureau of Health Insurance was established from the reorganization of the Social Security Administration and was responsible for the development of health insurance policy.
1966 - Medicare by the Numbers
More than 19 million individuals enrolled
1967 Early and Periodic Screening, Diagnosis and Treatment (EPSDT)
Established for all children receiving Medicaid and Medicare, was given authority to conduct demonstration projects.
1972 - Expanded Medicare Eligibility
Social Security Amendments in 1972 extended Medicare benefits to include people under 65 years of age who had long-term disabilities and end stage renal disease. The Professional Standards Review Organizations (PSROs) were also established to review the appropriateness of care.
Medicaid was expanded to include elderly, blind and disabled individuals if a state was connected to eligibility for the Federal Supplemental Security Income (SSI) program.
1973 - Health Maintenance Organizations (HMOs)
Development began on these organizations from money provided by the HMO Act.
Established for private insurance needs and Medicare replacement.
1977 - Health Care Financing Administration (HCFA)
Established to provide oversight of the Medicare program, the federal portion of the Medicaid program, and related quality assurance activities.
1980 - Expanded Medicare
Home health care services were broadened
Medigap, Medicare supplemental insurance, brought under federal oversight
1981 - Individual Choice Provided
Freedom of choice waivers and home and community-based care waivers established in Medicaid.
States were mandated to provide additional funds to hospitals that care for a larger share of low-income individuals, called disproportionate share hospitals (DSHs)
1983 - Inpatient Prospective Payment System (IPPS)
The Social Security Amendments establish the IPPS, thus fixing fees for each type of condition, determined in advance and created on average costs of hospitals nationwide.
1986 - Emergency Medical Treatment and Labor Act (EMTALA)
Mandated that hospitals participating in Medicare offer emergency services including appropriate medical screenings and stabilizing treatments.
1987 Nursing Home Safety
The Omnibus Budget Reconciliation Act (OBRA) established quality standards for Medicare and Medicaid certified nursing homes.
1988 - Prescription Benefits Added and Subtracted
Medicare Catastrophic Coverage Act introduced an outpatient prescription medication benefit along with a cap of beneficiaries' out-of-pocket costs that was repealed in 1989.
1989 - Medicare, Hospice and Private Plans
The Tax Equity and Fiscal Responsibility Act added:
Hospice benefit
Patient choice of traditional Medicare or private health insurance plan
Limits to Medicare hospital payments per care
Development of Prospective Payment System
Replaced PSROs with Peer Review Organizations (PROs)
The Omnibus Budget Reconciliation Act (OBRA) changed the manner in which physicians were paid by Medicare to encourage more efficient care.
1990 - Expanded Medicaid
Started Medicaid coverage for children ages 6-18
Developed a low-income Medicaid eligibility group for Medicare to pay premiums for qualified participants (Specified Low-Income Medicare Beneficiary, SLMBs)
More federal standards for Medicare supplemental insurance were initiated
1991 - Medicaid Disproportionate Share Hospital (DSH)
Spending controls were established along with provider-specific taxes, and donations to states were capped
1995 - SSA and HHS Agencies Split
The Social Security Administration and the Department of Health and Human Services were separated
1996 - Welfare Reform
The Aid to Families with Dependent Children (AFDC) entitlement program was replaced by the Temporary Assistance for the Needy Families (TANF) in a block grant..
The welfare link to Medicaid was cut..
A new required low-income group not associated with welfare was added to Medicaid.
Enrollment in/termination of Medicaid no longer automatic with receipt of welfare cash assistance.
1996 - Health Insurance Portability and Accountability Act of 1996 (HIPAA)
Provided new federal rules to improve continuity or portability of coverage for individuals in large groups, small groups and individual health insurance markets.
Passed with revisions to:
Public Health Service Act
Employee Retirement Income Security Act of 1974 (ERISA)
Internal Revenue Code of 1986
Created the Medicare Integrity Program which dedicated funds to and allowed Health Care Finance Administration (HCFA) to competitively contract for program integrity work.
Created national administrative simplification standards for electronic health care transactions.
Required HHS issue privacy regulation if Congress failed to enact substantive privacy legislation
1997 - Expansion of Payment Changes
Balanced Budget Act of 1997 (BBA) included several healthcare provisions:
Children's Health Insurance Program (CHIP) gave states financial support to expand coverage to uninsured children who are not eligible for Medicaid
New Medicaid managed care options and requirements were established
The Prospective Payment System for Outpatient services was implemented, and Medicare Part C was established
New Medicare managed care and private health plan choices offered through a coordinated open enrollment process
Education and information expanded to assist individuals with informed choices
Slowed rate of Medicare growth spending and extended the life of the trust fund for 10 years
Included wide range of beneficiary protections and expanded preventive benefits
Developed innovative approaches to payment and service delivery with research and demonstrations
1998 - Medicare.gov Website Launched
1999 - Medicare Communication
"Medicare and You" handbook was mailed to all Medicare beneficiaries
Medicare toll free number, 1-800-633-4227 (1-800-MEDICARE) available nationwide
Ticket to Work and Work Incentives Improvements Act of 1999 (TWWIIA) expanded Medicare and Medicaid for working-age individuals with disabilities
Balanced Budget Refinement Act of 1999 (BBRA) increased payments for some Medicare providers, increased the amount of Medicaid DSH fund to certain hospitals and improved Medicaid coverage of certain women's health services
2000 - Benefits Improvement and Protection Act (BIPA)
Increased Medicare payments to providers and managed health care organizations
Reduced certain Medicare beneficiary copayments
Improved Medicare coverage of preventive services
New Medicaid prospective payment system for Federally Qualified Health Centers and Rural Health Clinics (FQHCs/RHCs)
Modified the amount of Medicaid DSH funds available
Imposed a one year delay on the sunset of transitional medical assistance provided to families eligible for welfare.
2001 - Centers for Medicare and Medicaid Services (CMS)
Health Care Financing Administration (HCFA) is renamed the Centers for Medicare and Medicaid Services by HHS Secretary Tommy Thompson
Balanced Budget Act provided for telehealth services under Medicare funding
2003 - Medication Benefit
The Medicare Prescription Drug, Improvement, and Modernization Act, signed by President George W. Bush, established:
Medicare Part D, the outpatient prescription drug benefit
Development of the Medicare Advantage Program
New preventive benefits
Subsidies for beneficiaries with incomes less than 150% of the Federal Poverty Level
Increased share of Part B premiums for beneficiaries with higher incomes
2005 - Medicare Prescription Drug Coverage enrollment begins
2006 - Medicare Prescription Drug Coverage (Part D) begins for 39 million beneficiaries
2008 - Medicare Recovery Audit Contractor
Developed to fight fraud, waste and abuse
Recovers improper Medicare payments paid to healthcare providers for Fee For Services (FFS) Medicare Plans
2009 - Children's Health Insurance Program Reauthorization Act of 2009 (CHIPRA) signed by President Barack Obama
Provided states with significant new funding
New programmatic options
New incentives for covering children through Medicaid and Children's Health Insurance Program (CHIP)
2010 - Better Coverage, Better Care, Lower Costs
The Patient Protection and Affordable Care Act, also known as Affordable Care Act (ACA) signed by President Barack Obama strengthened Medicare coverage for preventive care, reduces beneficiary liability for medication costs, initiates reforms of payment and delivery systems and created the Center for Medicare and Medicaid Innovation
Bans preexisting condition exclusions, established health insurance marketplaces for small businesses and individuals to purchase affordable health insurance
Requires states expand eligibility for Medicaid (Supreme Court later made optional)
2011 - ACA Roll Out
3.6 million people with Medicare saved $2.1 billion on prescription medications due to ACA
More than 25.7 million Medicare beneficiaries received at least one preventative service related to cost sharing waiver of the ACA
Accountable Care Organization (ACO) model launched by CMS: an entity that will be "held accountable" for providing comprehensive healthcare services to a population
2012 - ACA Rollout Continues
6.8 million beneficiaries saved an estimated $1.2 billion on health insurance premiums due to rate review provision of ACA
3.5 million beneficiaries saved $2.5 billion on prescription medication for an average savings of $706 per individual.
2013 - Health Insurance Marketplace
Individuals were able to shop for affordable quality health coverage and could not be denied or charged more because of pre-existing conditions
37.2 million Medicare beneficiaries received at least one free preventive service including 26.5 million who were with Medicare
Value Based Programs reward health care providers with incentive payments for quality care given to Medicare beneficiaries
End Stage Renal Disease Quality Incentive Program (ESRD QIP)
Hospital Value-Based Purchasing Program (HVBP)
Hospital Readmission Reduction Program (HRRP)
Value Modifier Program (Physician Value-Based Modifier) (VM or PVBM)
Hospital Acquired Conditions Reduction Program (HAC)
2014 - Health Insurance Marketplace
Open enrollment for the first time saw 8 million people register for coverage
3 million young adults received coverage through their parents' insurance
Registration continues to increase
129 million individuals with pre-existing conditions received coverage without high premiums
Lifetime limit removed
Medicaid expansion to 133% of the poverty line including adults without children in states that receive federal funding
2015 - Changes in Physician Payments
Medicare Access and CHIP Reauthorization Act (MACRA) changes Medicare payments to physicians
Replaced the Sustainable Growth Rate (SGR) methodology with one more predictable and quicker
Encourages quality and efficiency
Extended CHIP for 2 years
2018 - Bundled Payments for Care Improvement (BPCI) Initiative
Bundles payments for care improvement
Changes reimbursement for healthcare providers
Encourages hospitals to improve communication and care for patients
Engages patients and caregivers in discharge plan
Decreases avoidable readmissions