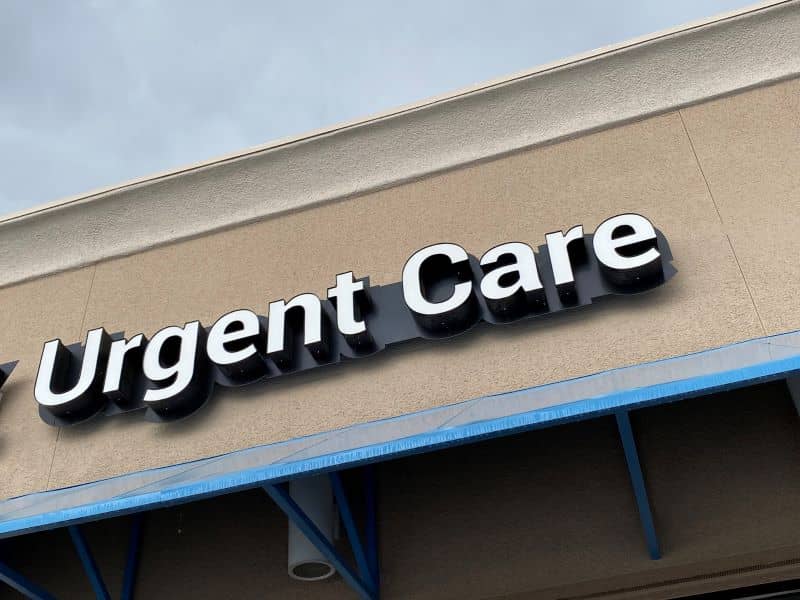 White Paper: How Convenient Care Is Transforming the Healthcare Industry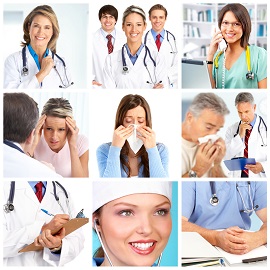 Amid a great deal of uncertainty, there are still some very clear, undeniable trends in today's healthcare industry. For instance, the shift towards convenient care — namely, the rise of retail clinics and urgent care centers — is continuing apace, with no signs of slowing.
And this is no fringe movement: As the thought leaders at Staff Care point out in a new healthcare industry white paper, the explosive growth of convenient care has fueled not only a surge in retail clinics and urgent care centers throughout the U.S., but also a plethora of other healthcare industry developments, including "free standing emergency rooms, telehealth services, healthcare monitoring apps and home health devices, even an updated version of the classic house call."
The result? "Today's estimates state that there are approximately 1,900 convenient care clinics across the country," they write, and about 6,400 urgent care centers in the U.S. in 2013.
"Providing convenient care services is no longer a secondary consideration filled by 'moonlighting' primary care physicians – it is a distinct growth service line likely to capture more of the projected $5.4 trillion to be spent on healthcare by 2024."
Factors Driving The Growth Of Convenient Care Within America's Healthcare Industry
The trend towards convenient care began around the year 2000, the authors point out, based on the idea that that success in healthcare delivery depends on "being everywhere, all the time" — i.e., increasing access to medical service. That meant "evolving away from a transactional model of care and toward an 'experiential' model characterized by customer service, price transparency, provider ratings, and ease of use."
What's behind this shift in care delivery? A growing tendency of consumers to "punish complexity and reward simplicity" is a primary reason, the authors write. This demand for convenience is also giving rise to "a wider menu of niche providers to suit varying customer preferences," they add.
Driven by more limited access to caregivers experienced by patients nationwide, the growth of urgent care and retail clinics can be attributed in no small part to the expanded choices offered to consumers.
Limited Access Promotes Rapid Growth. "Most patients cannot wait or are unwilling to wait weeks to see a physician. Visiting a convenient care clinic offers an alternative that more easily fits the schedule of the patient. Convenient care clinics also offer greater access to family practice and internal medicine physicians, two specialties in particularly short supply."
Differing Utilization Patterns of Younger Generations. Convenient care models also emphasize a level of consumer choice that appeals to younger generations. "Older patients are more likely to have a regular healthcare provider, require treatment for chronic conditions, undergo surgical procedures or diagnostic testing, and access Medicare as a form of insurance coverage ... to a highly significant degree," the authors note.)
Adopting Convenient Care: Strategy & Staffing Considerations
The rise of convenient care may pose a challenge to hospitals experiencing spikes in patient demand for a new type of service, as well as greater market competition from those already delivering it. At the same time, hospitals are by no means being wholly left behind in the move to convenient care; as the white paper points out, "hospital ownership of urgent care centers (along with joint venture with a hospital) in 2013 made up the greatest portion of the market at 33.3%."
Hospitals can leverage this trend in other ways, too.
Diversification. Offering urgent care services, or entering into a joint venture with an urgent care center, can help diversify a hospital's services.
Increased Revenue. The addition of a popular new patient service can add a new revenue stream — and one with a lower overhead than emergency room services, the authors note.
Patient Referrals. "Many people who visit urgent care clinics do not have a primary care physician," the authors point out. "Hospitals can connect these patients with a physician within their network to leverage provider relationships."
Lower Costs. Offering urgent care services cost less "than launching a new primary care group practice," the authors write.
Convenience & Modernization. Urgent care centers can give healthcare providers the "added bonus of establishing a seamless transition with electronic health records."
Furthermore, embracing convenient care may also be an effective means to attract physicians who have also embraced this practice style. "Approximately 20,000 physicians practice urgent care medicine" today, the white paper authors note, while also pointing out that urgent care centers "are largely physician-led facilities."
Urgent care appeals to physicians for a number of reasons. It allows for "scheduling stability and steady hours" (which, for instance, working in an emergency care setting does not.) Urgent care work can also "provide the work-life balance physicians seek" and "variety in the patients treated."
"The growth in demand for physicians practicing in urgent care settings can be seen in Merritt Hawkins' 2015 Review of Physician and Advanced Practitioner Recruiting Incentives, in which urgent care was listed among our top 20 most requested search assignments for the first time."
And in this regard, convenient care trends share a trend with other healthcare delivery models: The growing utilization of locum tenens professionals. "Urgent care clinics often use locum tenens physicians to fill gaps in their schedules and to ensure they can stay open nights and weekends," the authors note. "Others use locum tenens to ramp up their staff during busy periods such as flu season."
This, of course, correlates with the findings of Staff Care's 2017 Survey of Temporary Physician Staffing Trends, which found that a whopping 94% of healthcare facility managers reported staffing locum tenens physicians during the last 12 months, up from 74% in 2012 — "the highest number of healthcare facilities using locum tenens providers that Staff Care has recorded in any of its surveys," as the authors of that survey pointed out.
It's of little surprise, then, that convenient care centers are also utilizing locum tenens staffing to help overcome the challenges of competing with traditional healthcare outlets for qualified physicians, as well as simply finding qualified professionals to offer quality patient care in today's increasingly competitive healthcare industry.
Do you represent a healthcare center who's considering the move to convenient care services? We invite you to reach out to a Staff Care representative today to discuss strategic recruitment options that could help you succeed in this increasingly important realm.
Do you represent an urgent care center or retail clinic interested in locum tenens staffing solutions? We encourage you to submit a staffing request to Staff Care today. We're standing by to ensure you have the physicians and clinicians you need to succeed, in 2017 and well into the future.
For further insight into how your organization can get the most out of convenient care, we encourage you to view or download our convenient care white paper here