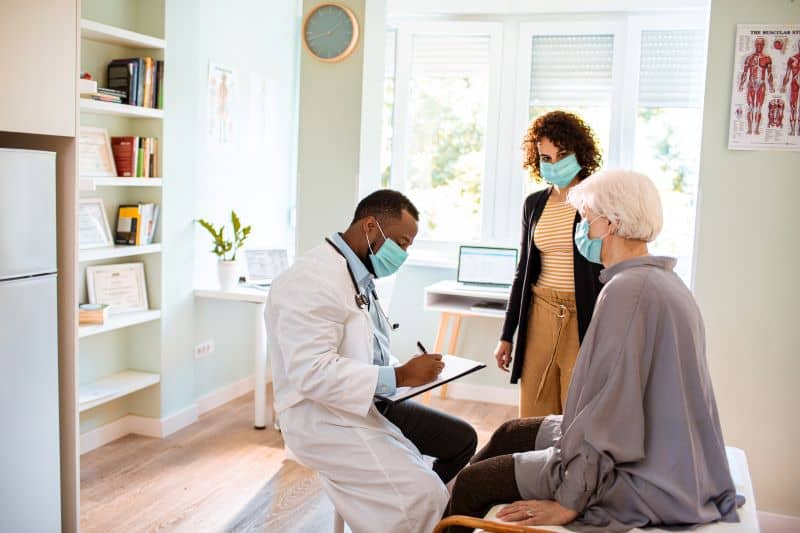 Nearly All Hospitals Use Locum Tenens Physicians, Demand for Specialists Up: Survey
The use of temporary physicians, known as "locum tenens," to fill staffing shortages continues to be a very widespread practice, according to a new survey from Staff Care, a leading national physician staffing firm and a company of AMN Healthcare. And a growing percentage of locum tenens physicians are specialists due to acute shortages.
Staff Care's 2020 Survey of Temporary Physician Staffing Trends indicates that 85% of hospitals, medical groups, and other healthcare facilities used locum tenens doctors in the previous 12 months, primarily to maintain services until permanent physicians are found and to fill gaps caused by turnover.
"Virtually every hospital in the United States now uses locum tenens doctors," said Jeff Decker, president of Staff Care. "They have emerged as a key part of the medical workforce in an era of physician shortages and evolving delivery models."
According to Decker, locum tenens physicians are filling openings that last from a few days to over a year while healthcare facilities seek difficult-to-find primary care physicians and specialists. They also can be used to fill-in when healthcare facilities experience turnover on their medical staffs, an increasing problem due in part to the growing employment of physicians by hospitals and other healthcare facilities.
As the employed physician model replaces physician practice ownership, physicians have more latitude to change jobs, according to Decker, creating more temporary openings and hence more demand for locum tenens physicians. Employed physicians commonly enjoy a month of vacation and continuing education time off each year, which also creates demand for locum tenens doctors, Decker said.
Specialists in rising demand as "temps"
Primary-care physicians, including family physicians, general internists, and pediatricians, are the most in-demand type of locum tenens doctors, according to the survey. Thirty percent of healthcare facility managers surveyed indicated they used locum tenens primary care doctors in 2019, higher than any other type of physician. However, this is down from 44% in 2016, the last time Staff Care conducted the survey.
By contrast, the use of locum tenens specialists has accelerated. For example, 21% of healthcare facilities managers reported using locum tenens surgeons in 2019, up from 11% in 2016; 17% reported using locum tenens internal medicine subspecialists, up from 9%; and 22% reported using locum tenens anesthesiologists, up from 11%.
The need for specialists is being driven by an aging population and by an aging physician workforce, with many specialists entering retirement age. In its April 2019 report, the Association of American Colleges projected a shortage of up to 122,000 physicians by 2032, including up to 55,000 primary care doctors but an even larger shortage of up to 67,000 specialists.
"Older patients need specialists to care for ailing organs and body systems," Decker said, "and we simply don't have enough specialists to go around."
52,000 locum tenens doctors
Each year it conducts the survey, Staff Care estimates the number of physicians who work as locum tenens based on the number of doctors the company places annually and its knowledge of the locum tenens staffing industry. Staff Care estimates that approximately 52,000 physicians worked as locum tenens in 2019, or about 6% of the active physician workforce.
"Locum tenens is an increasingly popular practice style among physicians, because it allows them to focus on what they like to do best, which is treat patients, while minimizing the administrative duties they like least," Decker said.
For complete results of Staff Care's 2019 Survey of Temporary Physician Staffing Trends, call 800-685-2272 or visit www.staffcare.com.