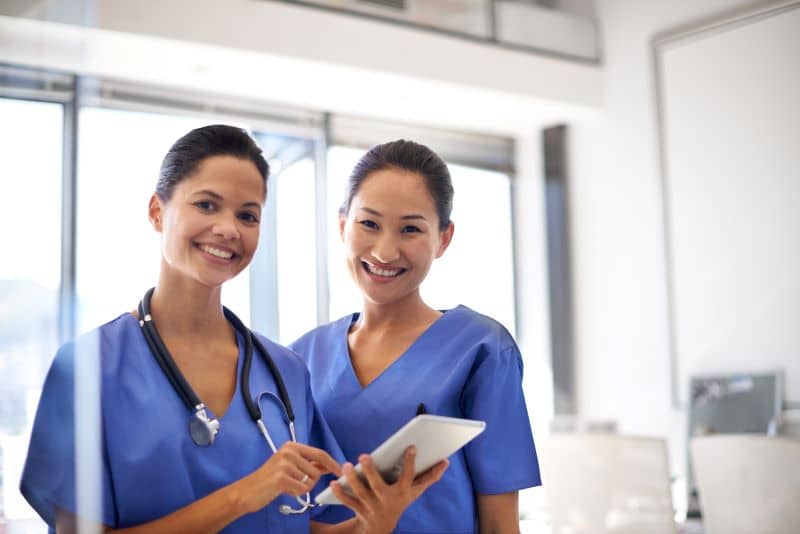 2019 AMN Healthcare Survey of Registered Nurses: A Challenging Decade Ahead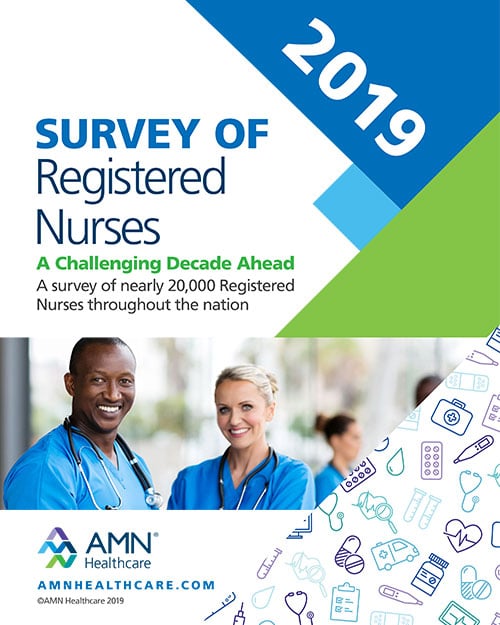 The AMN 2019 Survey of Registered Nurses reveals growing pressures on the millions of nurses who provide hands-on care and other services to Americans every day.
Highlights from the survey:
More than one in five RNs hold second jobs – including about 273,000 nurses with two full-time jobs
Nearly one in five RNs say working more than one job negatively impacts their quality of work – nearly two in five say it negatively affects their quality of life
41% of RNs are victims of bullying, incivility or other forms of workplace violence – another
27% say they've witnessed workplace violence
86% of Baby Boomer nurses plan to retire in the next five years
81% of nurses are satisfied with career choice, and 75% are satisfied with quality of care they provide.
But, 66% worry their job is affecting their health, and 44% say they often feel like quitting
The survey also suggested solutions to the challenges nurses face, including improving flexibility and work-life balance; greater support for diversity in the healthcare workplace; enhancing professional development support; and greater emphasis on safety practices, team engagement, and effective leadership.
AMN 2019 RN Survey Video
AMN 2019 RN Survey Infographic
AMN 2019 RN Survey Summary