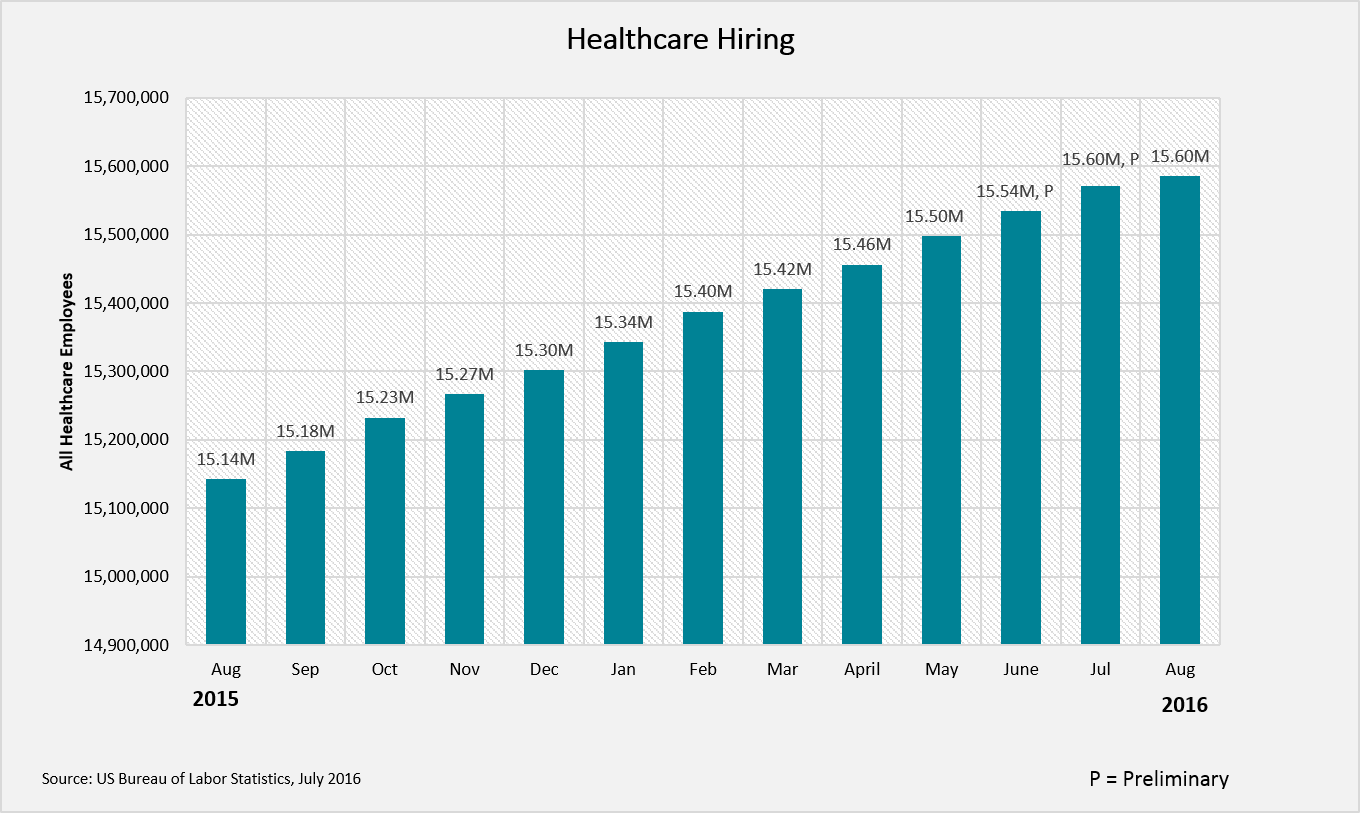 Workforce Data — BLS Report: Healthcare Jobs Growth Slows in August
Over the past couple of years, healthcare jobs growth has been on fire. It's become almost a standard occurrence for the industry to add 35,000, 40,000 or even 45,000 new jobs each month.
August was a slightly different story.
There was still employment growth in August. However, healthcare added just 14,400 jobs in August, according to preliminary data released at the beginning of September by the U.S. Bureau of Labor Statistics.
That's a pretty significant dip in the number of new jobs, when you consider that the industry added about 45,300 jobs in July.
Breaking it down a little further, there was a bit of a drop in new employment among hospitals and ambulatory health facilities. According to the August BLS data, hospitals added 10,700 jobs in August, down from about 13,200 in July. Ambulatory health facilities added 12,900 jobs, a drop from the almost 23,000 jobs that ambulatory facilities added in July.