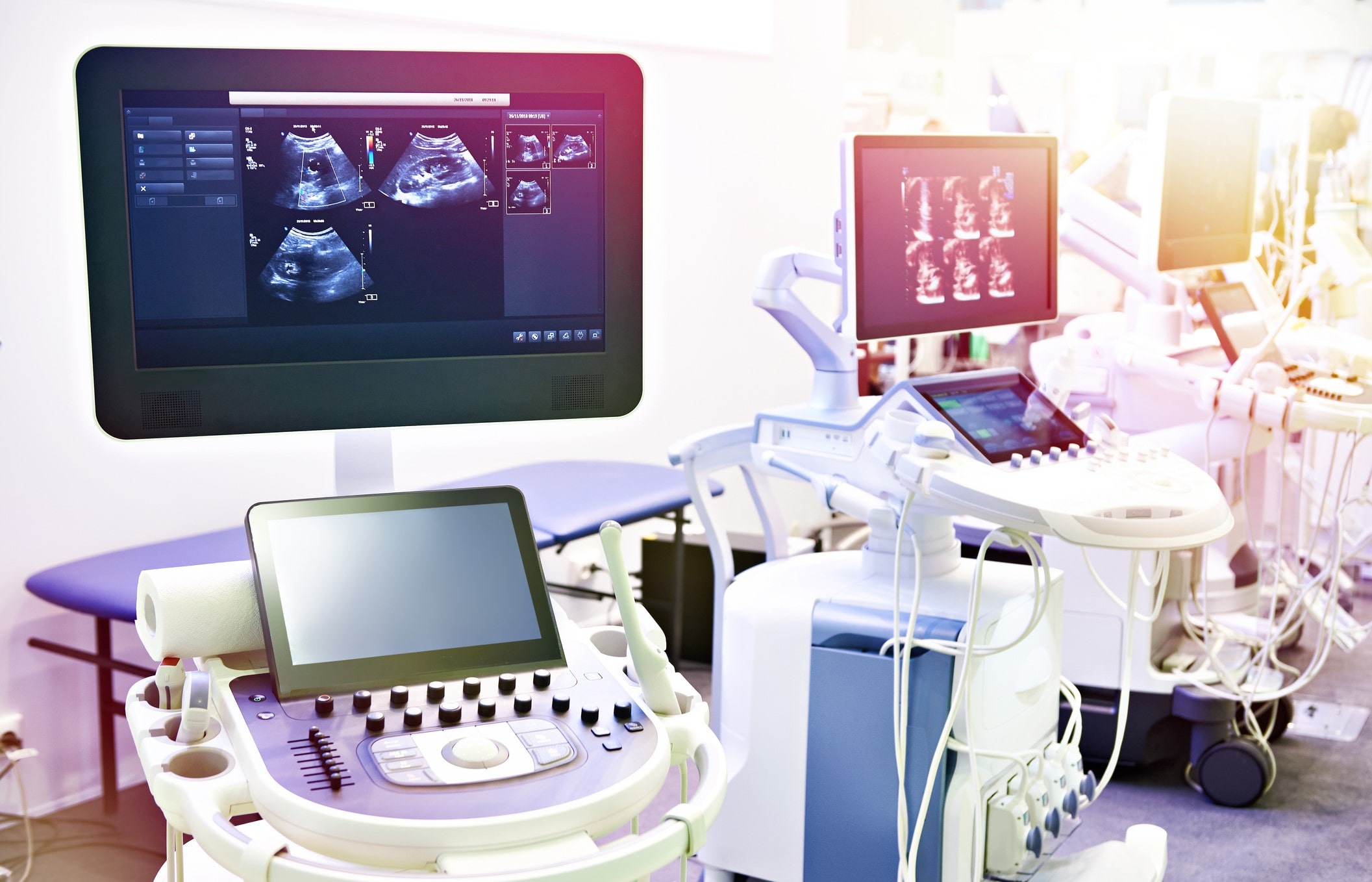 Mobile Ultrasound Market Needs Trained Sonographers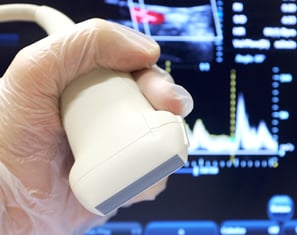 The global ultrasound market is growing fast, with portable units that produce good images taking center stage in the trend. But at the same time, a shortage of skilled and experienced sonographers could hamper the effective use of this important diagnostic and therapeutic technology.
The ultrasound market is expected to grow at an annual rate of 5.1% through 2019, when the market is expected to reach $6.2 billion, according to MarketsandMarkets, a leading market research firm. But the research reports a dearth of skilled and experienced sonographers could hamper growth of the market.
According to the Bureau of Labor Statistics, the job category of medical sonographers is one of the fastest growing in the country, projected to increase by 39% from 2012 to 2022, due to the increased use of these devices driven and the preference for non-invasive techniques. But there are questions as to whether this demand for technicians trained in the latest mobile ultrasound devices can be fulfilled.
iData Research, an international market research and consulting group, reported earlier this year that point-of-care ultrasound is driving the U.S. ultrasound market. Point-of-care ultrasound is used in emergency, critical care and anesthesiology, specialties which have not traditionally used sonography. The technology has improved at the same time the cost of new, more portable equipment has gone down. Experts at iData expect anesthesiology and musculoskeletal providers will be the fastest growth areas, particularly to improve accuracy of needle placement and to obtain real-time, cost-effective images.
Paula Heggerick, BS, RVT, RPhS, FSVU, who has been a sonography and vascular technician for several decades and is currently traveling with Club Staffing, says that many vein centers are using portable ultrasound for diagnostics, while use also is rising during surgical procedures to accurately access a vein. "In one hand is the transducer and the other the vein access," she said.
Additionally, emergency physicians are using it to access jugular or other veins. Nurses may use it to find a vein before starting an IV. However, training in the use of the growing variety of portable ultrasound equipment is lacking. "The concern is the training of the people using this technology," Heggerick said. "Too often, these are not sonographers well trained in the field."
Many physician practices use ultrasound in their offices to obtain instant results, perhaps to check if a kidney stone is obstructing urine flow. Often, techs, physicians or other providers with limited training perform the scan.
"There's a movement in medicine to have ultrasound be akin to a stethoscope," said Kristofer Smith, MD, vice president and medical director of North Shore-LIJ Health System's Care Solutions program in Great Neck, New York. "But it's unlikely those folks can get good enough to be better than a trained technician getting a good image read by a radiologist."
Several studies suggest ultrasound diagnostics improve a physical exam, and U.S. medical schools are starting to include training in performing the scans, according to a 2014 paper in the New England Journal of Medicine. However, the authors, Scott D. Solomon, MD, and Fidencio Saldana, MD, from Harvard Medical School in Boston, cautioned that the use of portable ultrasound technology in exams should serve as screening tools and not a substitute for formal ultrasound scans. They report high risks for misdiagnosis.
That's something that concerns Smith. His health system's House Calls program, an Independence at Home demonstration project for the Centers for Medicare & Medicaid Services, uses a community-based mobile imaging company with skilled sonographers to perform scans and radiologists to read them.
"It would not be my recommendation to have people going out with handheld ultrasound who had a two-week course to try to get good images and interpret those images," Smith said. "There would be enormous quality control issues."
Smith explained that many providers can look at an ultrasound and see substantial anomalies, but most patient problems are more subtle. "Most of us who did not do a radiology fellowship are not skilled to make clinical decisions based on our interpretation of those images," he said.
At the North Shore-LIJ House Calls program, the use of skilled sonographers armed with mobile devices, and with radiologists reading the images, has resulted in significant savings and quality care. "There is a role for (mobile) ultrasound to help understand what is going on and then to put a treatment plan in place," Smith said. "It is helpful and allows for people to get the care they need at home."
Such home health models of care, when utilizing trained sonographers, offer the potential to improve patient outcomes, ensure quality care and save healthcare dollars, which are the principal objectives of healthcare reform.
"Our program is about providing a high-quality, on-demand clinical response when patients need it, not when it's convenient for the providers," Smith said. "We can help prevent patients from needing to go to the emergency room or the hospital."