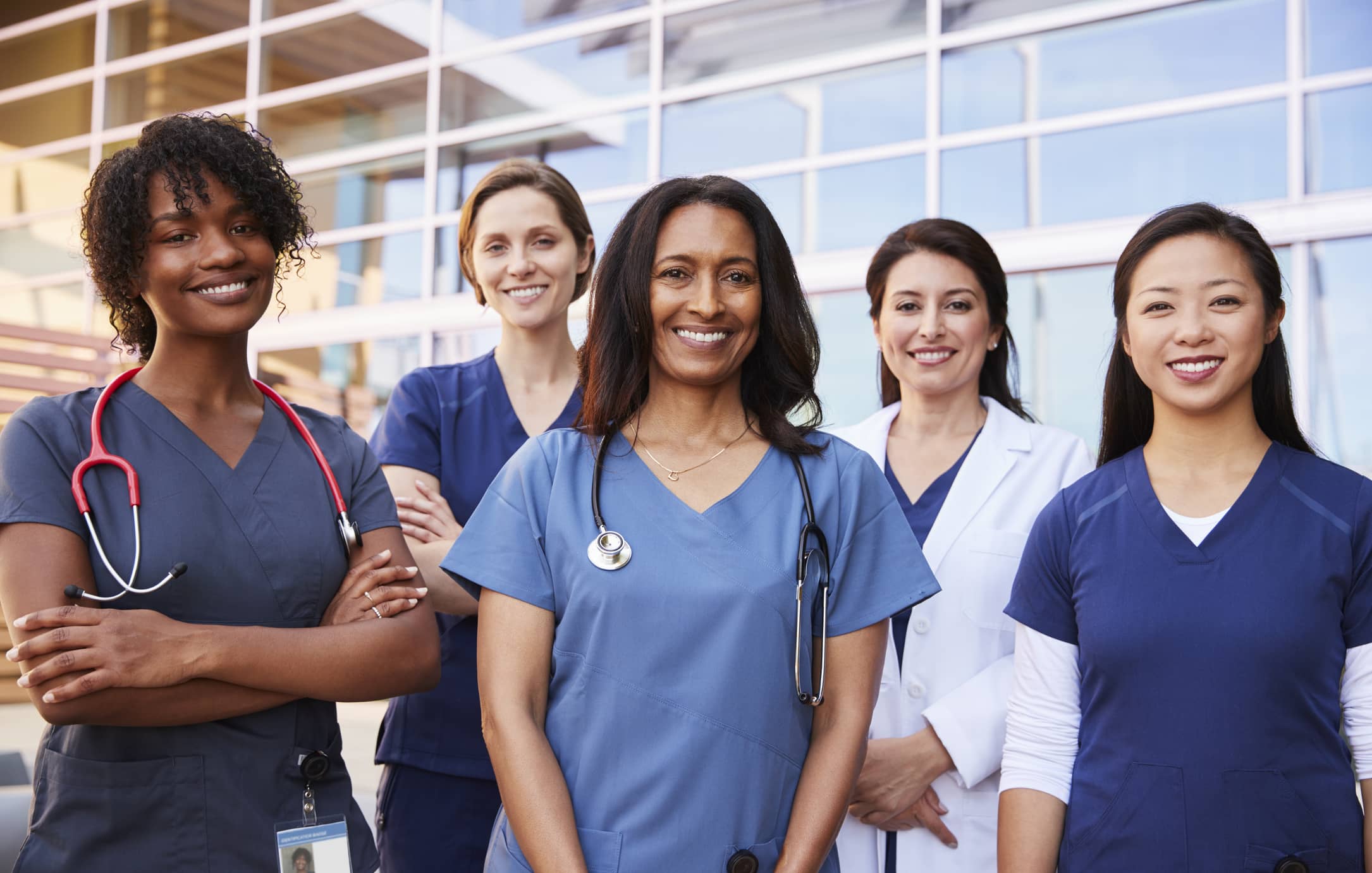 RNs Say It's Time for More Nurses in Leadership: Survey
Registered nurses have a lot to say about healthcare leadership, particularly that more nurses are needed in high-level executive positions, according to the AMN Healthcare 2017 Survey of Registered Nurses.
Nurses also expressed mixed emotions about their current leaders, with nearly half saying they don't feel supported by their leadership.
AMN Healthcare conducts the biennial RN survey to provide the healthcare industry with immediate and up-to-date information directly from Registered Nurses, the industry's largest workforce sector.
In the wide-ranging survey, the 3,347 respondents provided their views on staff shortages, retirement, the delivery of care, work environment, leadership and other issues. The following are leadership highlights:
More Nurse Executives Needed
One area that has become increasingly important to success in healthcare is leadership, and nurses have their own very clear preferences on how organizations should transform leadership. An overwhelming number – 82% – say that more nurse leaders are needed in healthcare, and only 5% disagree.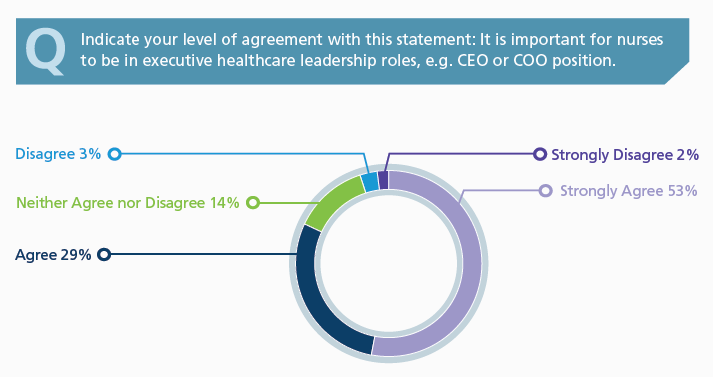 This is not surprising considering this sentiment has been widely championed by nursing associations and other industry leaders over the last decade. It was strongly supported in the Institute of Medicine's 2010 landmark study, The Future of Nursing: Leading Change, Advancing Health, which called for more nurses in leadership roles to meet the changing demands of the healthcare system.
Nurses Don't Feel Supported by Leaders
An important reason for RNs' desire to see more nurses in positions of leadership is their ambivalence about how much support they get from leadership. Only a bare majority of nurses reacted positively when asked about their trust in leaders and the support they receive from leaders.
Breaking down the responses, about half the RNs, 53%, agreed or strongly agreed when asked to respond to the statement, "My leader is someone I trust." Another 22% were ambivalent, stating that they neither agreed nor disagreed. Meanwhile, 25% responded negatively, saying that they disagreed or strongly disagreed that they could trust their leader.
Collectively, these responses indicated that nearly half of the RNs (47%) didn't feel or weren't sure that they could trust their leadership.
The results suggest a disconnect between leadership and a large segment of the nursing workforce, a critical challenge considering that nurses are one of the most important factors influencing patient experience. Studies have shown that nurses' feelings of lack of support can impact job satisfaction, which in turn can affect patient satisfaction.
Nurses Reluctant to Enter Leadership
While a large majority of RNs would like to see more nurses in leadership positions, only a small percentage indicated their interest in entering such positions themselves.
When asked, 61% said "no" they are not planning to pursue a leadership position and only 22% responded "yes." Another 17% said they were already in a leadership position.
Reasons given for lack of interest in leadership positions included not wanting to deal with the politics of leadership structure and a desire to remain at the bedside.
When broken down by age group, Millennial nurses (ages 19-36) were significantly more interested in moving into leadership positions, with more than one-third expressing interest. This compared to one-fourth of Gen Xers (ages 37-53) and only 10% of Baby Boomers (ages 54+). However, Baby Boomer nurses had a much higher percentage of RNs already in leadership positions compared to their younger counterparts.
Conclusion
Three key points on leadership are clear from the 2017 RN Survey:
RNs want to see greater nurse representation among executives.
But, only a small percentage of RNs actually want to pursue leadership roles. Interest is higher among younger nurses.
Nurses are somewhat disenchanted with their leaders, with about half of nurses responding positively to questions about their leaders, while the other half responded negatively or weren't sure. The mixed results suggest continued challenges for healthcare providers in nurse retention and turnover.