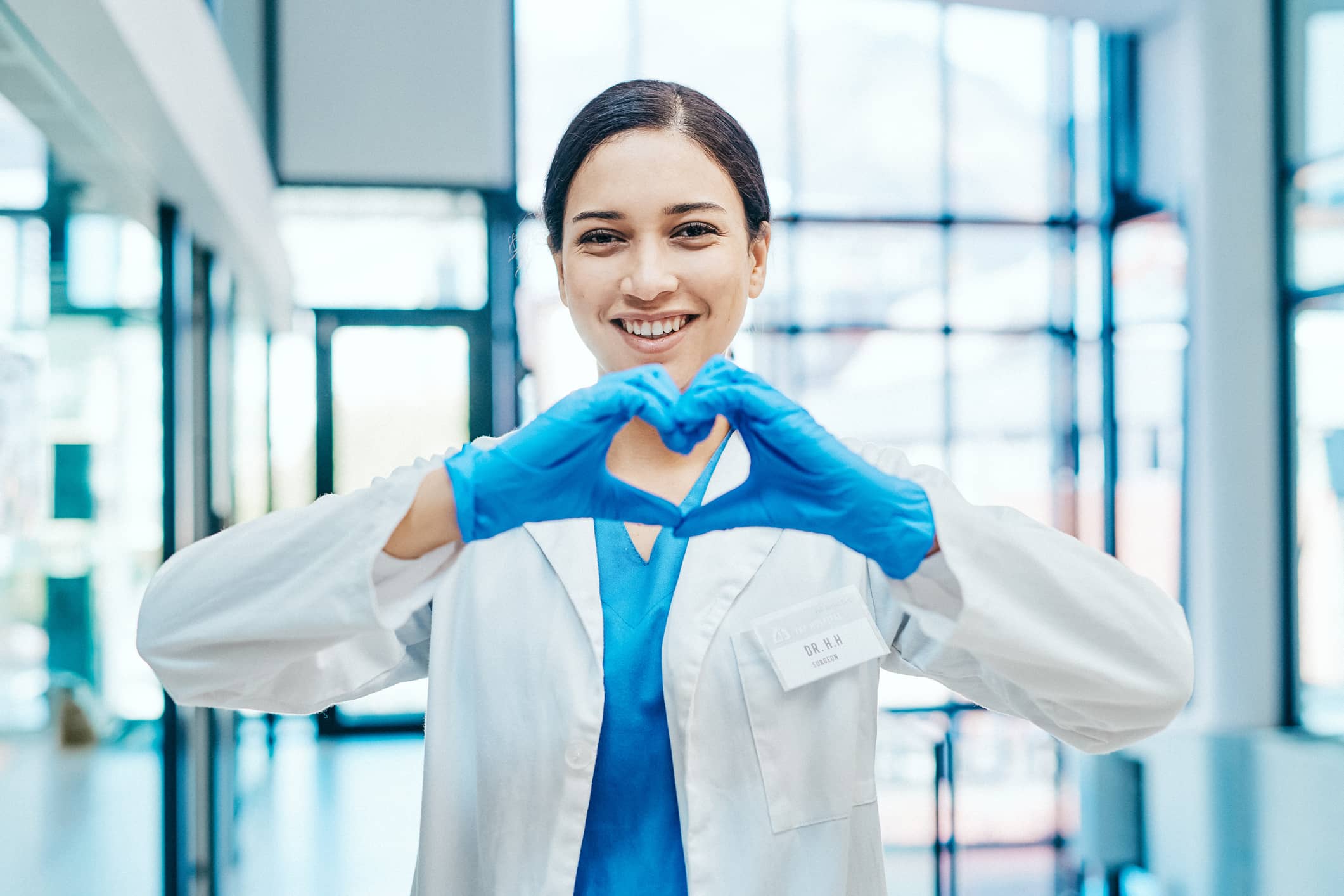 The ROI of Hospital Employee Wellness Programs
Employee wellness programs are often a major boon for hospitals.
In fact, there are a host of benefits that accompany a well-run employee wellness program. These programs not only save money for the institution, but they often save money for the employees who participate. And they encourage employees to be healthier, stronger and more prepared to deliver excellent patient care.
According to the American Hospital Association, most hospitals have caught on; a recent survey found that about 86 percent of the nation's hospitals have an employee wellness program of some sort.
But the hospitals that don't yet have wellness programs should strongly consider their options before jumping on the bandwagon: "If you're going to do it, do it well," advised Brad Cooper, CEO of US Corporate Wellness, Inc.
Common characteristics
A literature review by a team of Harvard economics researchers that was published in the February 2010 issue of Health Affairs found that the two most common areas of focus for employee wellness programs across a spectrum of industries are obesity and smoking, which are the leading causes of preventable death in the United States.
Katherine Baicker, Ph.D., and her fellow researchers found that more than 60 percent of the programs focus on fitness and weight loss, and half focus on smoking. Three-quarters focus on multiple risk factors. They also found that more than 80 percent tended to use a health risk assessment as their model for delivery. And many are experiencing notable success.
"The wider adoption of such programs could prove beneficial for budgets as well as health," they wrote.
Said Cooper, "Our opinion is that you've got to have a very personalized approach."
That means that hospitals must go beyond generic posters and one-size-fits-all approaches, he explained. They must create "a culture of health" where people can "make progress based on where they are."
Leadership is paramount
A successful employee wellness program requires commitment from leadership, experts say. LuAnn Heinen, vice president of the National Business Group on Health, noted that a program needs both top-level leadership and site-level leadership buy-in in order to really succeed.
"Leadership is huge," she said. "You have to communicate what your goals are, why you're doing this, and what's in it for them to participate."
A well-known example of strong leadership is the Cleveland Clinic, which has a very well-regarded wellness program. CEO and president Toby Cosgrove, M.D., has been very outspoken about the need to encourage employees to get and stay healthy. Among other initiatives, the Cleveland Clinic banned smoking on campus—and decided not to hire smokers—several years ago under his leadership.
According to Paul Terpeluk, D.O., the Cleveland Clinic's director of corporate health and employee health, hospitals have an ethical responsibility to introduce wellness workforce issues. At the Cleveland Clinic, everyone, no matter what their job, has some role to play in creating the overall patient experience. In order to do their jobs to their best ability, they need to take care of their own health.
"You really have to say, 'If everyone is a caregiver, then we need to be the best caregivers we can,'" he said.
Financial incentives
The Cleveland Clinic decided to do away with one major barrier to participation in the employee wellness program: cost.
They linked it with the hospital's health plan. So now employees enrolled in the health plan can enjoy the benefits of the wellness program, such as memberships for Weight Watchers and Curves gyms, for free. Curves officials noted that Cleveland Clinic employees collectively lost more than 100,000 pounds after the relationship with Curves was established in 2008.
Additionally, the clinic's leadership decided to allow employees participating in the health plan to get a rebate on their premium increases if they joined the wellness program's disease management program. If they meet their goals set out by that program, the clinic will not increase their health plan premiums for another year.
And the employees responded. The participation rate is very good: about 45 percent of their employees (who are eligible) are participating.
"I almost fell off my chair when we finally saw the numbers come in," Terpeluk said.
Nebraska Medical Center in Omaha, which received a platinum Well Workplace Award from the Wellness Council of America in 2009, also used monetary incentives to encourage employees to participate. About five years ago, the hospital began offering $50 rewards to employees to participate in the wellness program. The participation rate shot up to 48 percent, said Sarah Emmanuel, manager of the wellness program.
Then, two years ago, the hospital's leaders decided to give employees the chance to get discounts on their medical premiums as a way to encourage participation, too. Employees who participate in an annual health screening have the opportunity to earn as much as $20 per pay period, Emmanuel said. That boosted the employee participation rate up to 63 percent.
"It's great. We get such great feedback from our employees as to their appreciation for that benefit," Emmanuel said.
Additionally, the hospital has a financial incentive for employees to get more physically fit, since inactivity was identified as a major risk factor. They can earn "Well Bucks" for every 15 minutes of physical activity they log each day. They can earn up to 30 units per week and redeem them for movie gift certificates and other rewards.
Saving money
Do employee wellness programs reduce health care costs for their institutions? Most studies support the position that they do save money.
Emmanuel said that data shows that each medical plan participant who also participates in the wellness program at Nebraska Medical Center creates a savings of $600 to $900 per year.
"Better than that is when we hear from our employees: 'I had no idea I was borderline diabetic;' ' I didn't know my blood pressure was elevated,'" she said. "When we hear those stories come back to us, they say, 'if I hadn't done that, I wouldn't have known…it would have affected my ability to be a productive worker.'"
Not every hospital is measuring their return on investment, or ROI. But the American Hospital Association notes that 82 percent of the ones that do measure it have found that it equals or exceeds their expectation.
"There is an ROI when you really do it," said Heinen. "There's a really, really good ROI."
She cited the Health Affairs study, which found that well-designed workplace wellness programs averaged a 3:1 return on investment. The study noted that medical costs tend to fall by $3.27 for every dollar that's spent on wellness programs—and absenteeism costs tend to fall by $2.72 for every dollar spent.
Cooper agreed that the returns can be quite good, saying that he's seen ROIs ranging between 2:1 and 15:1.
Heinen said that an employee wellness program really should be beneficial for everyone involved. Most employers care about their retention rates and their employee satisfaction rates. If everyone stands to benefit financially and health-wise, it can really be a "win–win" for them all.
© 2011. AMN Healthcare, Inc. All Rights Reserved.