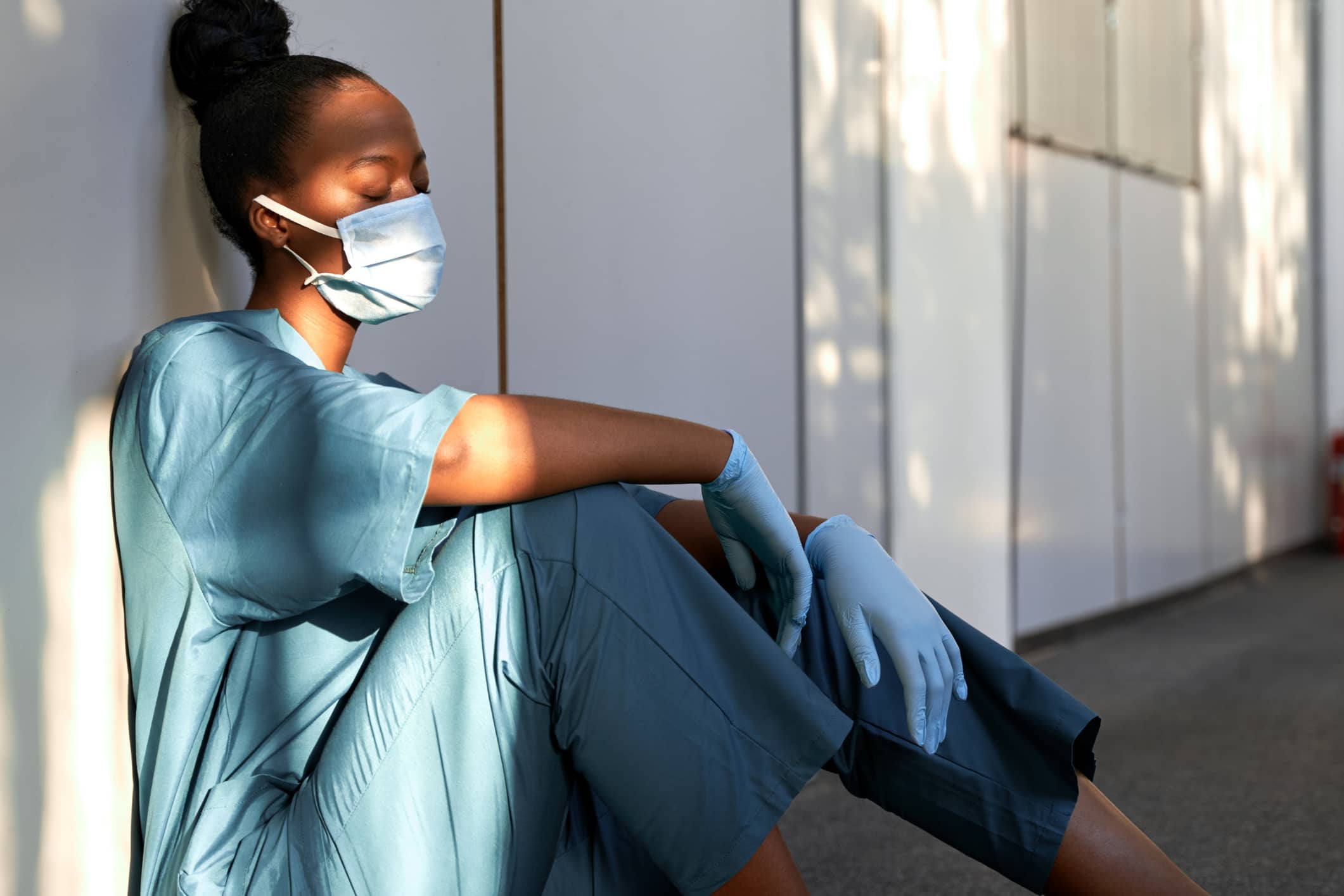 Risks of Cutting Nursing Staff
Federal officials are looking to cut reimbursement. The uninsured are flooding the nation's emergency departments. Times are tough for healthcare providers, and many are tempted to cut nursing staff to boost the bottom line, but experts agree that's not the best approach to reigning in spiraling healthcare costs.
"Knowledgeable persons understand that the way to reduce cost is by reducing waste, not by laying people off or reducing nurse-staffing ratios," said David B. Nash, M.D., MBA, dean of the Jefferson School of Population Health at Thomas Jefferson University in Philadelphia.
Eliminating duplicative and unnecessary testing, excessive waiting times, duplicative steps, additional forms and other wasteful practices will reduce costs without compromising patient care, he said.
"The dilemma is it is easier to simply fire people than to reduce waste, and hospitals and others take the path of least resistance," Nash said. "But we know from research from every industry since the Second World War that the best way to reduce cost is to reduce waste, hence [cutting nurses] is penny wise and pound foolish."
In addition, he said, "If you fire nurses or reduce staffing, you run the risk of increased mortality and morbidity. There is good evidence, most especially that comes from research when institutions have suffered a nursing strike, that morbidity and mortality increases."
"Nurses are the last protective barrier between patients and possible harm," added Ramón Lavandero, RN, MA, MSN, FAAN, director of communications and strategic alliances at the American Association of Critical-Care Nurses (AACN). "Without the proper number of nurses, more patients could be harmed by inadvertent errors in complex hospital systems, and fewer would receive the high quality they expect and deserve."
Karen Stutzer, RN, MSN, CCRN, APN-C, executive director of nursing practice and critical care services at Chilton Hospital in Pompton Plains, N.J., and a director on the AACN National Board of Directors, explained that monitoring a patient's response to inpatient treatment and patient education are nursing responsibilities that can't be delegated to others. With federal rules changing reimbursement for patients readmitted within 30 days, she added, nurses are important in ensuring patients and families have the information they need about medications and self-care.
"Cutting nursing positions will have an effect on a hospital's bottom line — a negative one," Stutzer said.
Karen Higgins, RN, a co-president of National Nurses United in Massachusetts, agreed, pointing out that adequate RN staffing can decrease infections and skin breakdowns, hospital-acquired problems increasingly not paid for by third-party payers.
"[Hospitals that cut nurses] are playing with human lives, and all of the research done over the last seven to eight years has stated when nurses have too many patients, bad outcomes occur, patients suffer and die, which is exactly what we are seeing," Higgins said. "Limiting the number of patients nurses take care of is a huge cost savings to the hospital. It makes no sense that this is where they make the cut."
In California, which has a nurse–patient staffing ratio laws, quality of care has improved since that bill was enacted.
Patients can die
Recent events have provided additional evidence that poor staffing can lead to patient deaths. Records of inspections at Carlisle Regional Medical Center by the Pennsylvania Department of Health reveal serious staffing shortages, which may have contributed to the deaths of two emergency department patients.
A patient arriving in critical condition at Carlisle on June 5, 2011, at 3:17 p.m., was evaluated and scheduled for admission to the intensive care unit, following a CT scan. At 9:39 p.m., returning from the scan, the patient became unresponsive, resuscitation was attempted and the patient died. The state investigation found that employees had sent the patient to the scan without a nurse, because they did not have enough staff.
An employee told the state inspector, "Management was aware of the staffing situation throughout the hospital, and ED nurses were told that they must be more creative in their care."
On June 22, 2011, at 11:14 in the morning, a cardiologist recommended transferring a patient with syncope and increasing chest pain to Harrisburg Hospital, with the intent of him receiving an aortic valve replacement. The transfer never happened and at 6:37 p.m., more than seven hours later, the patient died while waiting for an inpatient bed at Carlisle. An emergency department physician's note from the next day stated that the patient had been admitted to Carlisle "but remained in the emergency room due to staffing issues."
That day, patient-nurse ratios in the emergency department were 9:1, 6:1 and 7:1, and the intensive care unit was full.
The state inspector observed: "Based on a review of facility documentation and interviews with staff (EMP), it was determined the hospital emergency department did not have sufficient nurses to safely administer nursing care." The health department concluded that the facility was not acting in "compliance with the requirements of the Pennsylvania Department of Health's Rules and Regulations for Hospitals."
John Kristel, CEO of Carlisle Regional Medical Center, issued a written statement, saying, "We closely and continuously monitor staffing levels on a continuous basis and are confident that we are providing an appropriate level of nurses on an ongoing basis to insure high-quality care for our patients. At this juncture we have no reason to believe that staffing levels had anything to do with the very regrettable deaths of two patients."
Other findings by the inspector indicate staffing ratios on a medical-surgical floor of 7:1 and 8:1 and in the intensive care unit of 3:1.
"In many places, they are pushing nurses to take three [patients], and that is asking for a bad outcome," said Higgins, a critical care nurse. "Missing anything, even the amount of urine put out in an hour can be crucial. I don't have the luxury of missing anything. My assessment has to be the whole time."
Safe staffing legislation
Legislators in several states, including Massachusetts and Pennsylvania, have introduced bills to mandate nurse-to-patient staffing ratios, but California remains the only state to adopt such statutes.
At the federal level, Sen. Barbara Boxer (D-Calif.) has introduced the National Nursing Shortage Reform and Patient Advocacy Act (S-992) to set the maximum number of patients assigned to each nurse, varying by the needs of the patient.
Proposed safe-staffing bills set minimum staffing. If patients require more care, they require lower ratios, explained Higgins, who co-chairs the Coalition to Protect Massachusetts Patients, an alliance of 125 healthcare, consumer and labor organizations promoting the Massachusetts safe staffing bill.
"When you see what is going on in Pennsylvania, you shake your head, because this is going on everywhere," Higgins said. "It has to stop, and the only thing that will stop it is legislation. These hospitals that want to make money and everything is about the bottom line will not change their attitude unless they are forced to."