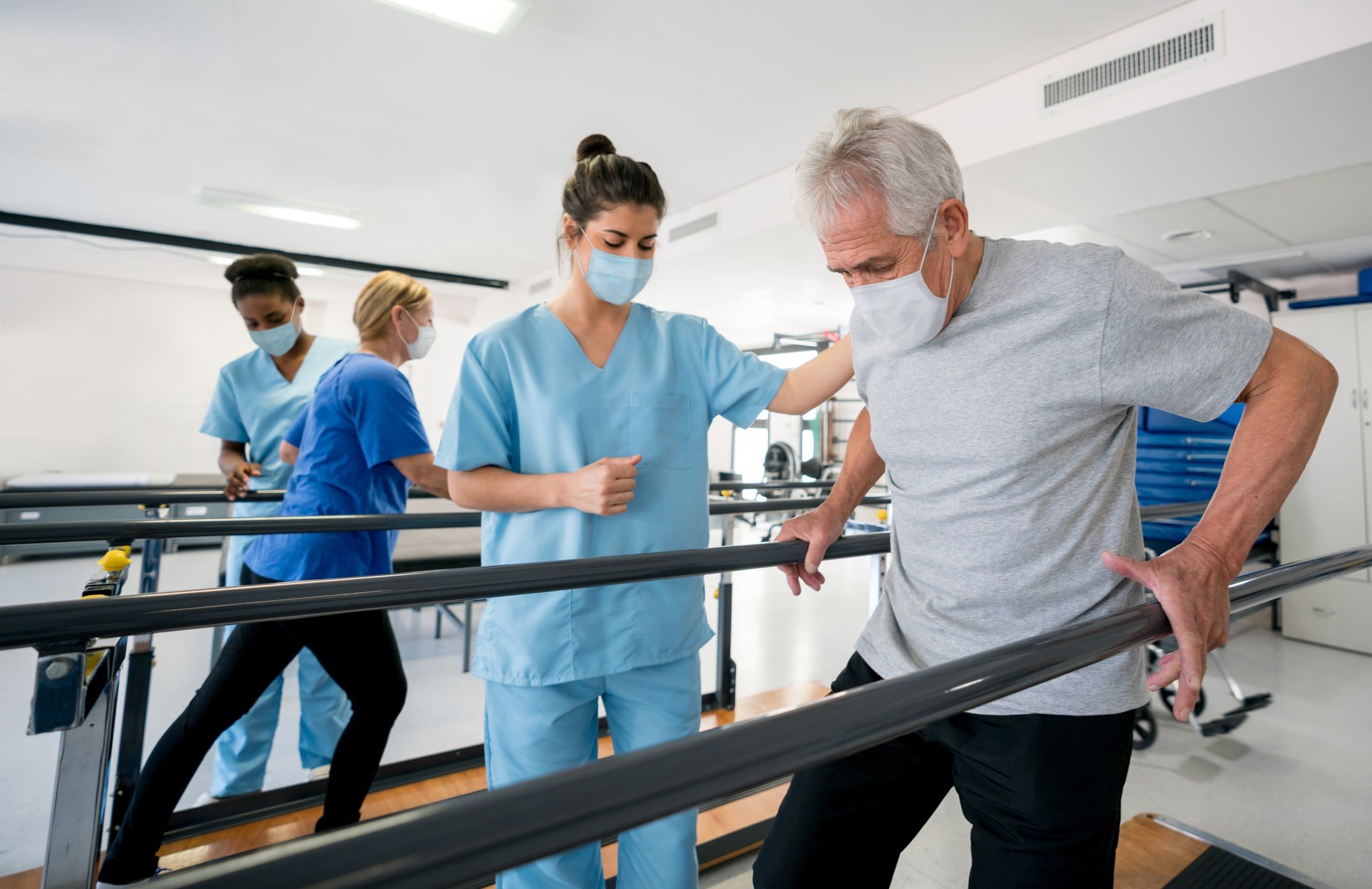 Demand for Physical Therapists Grows as Baby Boomers Age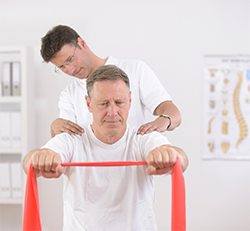 The need for physical therapists and other allied healthcare professionals at skilled nursing facilities is on the rise, driven in part by a growing need for rehabilitative services for the country's aging population.
Other pressures also are increasing the demand for therapists and therapist assistants at skilled nursing facilities, or SNFs. These include the addition of millions of newly covered healthcare consumers from the Affordable Care Act or ACA, and regulations pushing reduced readmissions, fewer ER visits and better patient outcomes.
"With increased emphasis on shortened hospital stays, we assist patients in recovering, getting back on their feet and becoming well and strong," said Keith Collins, Director of Rehab Services for Life Care Centers of America. "This has increased the need for physical therapists in our centers, and we believe that demand is only going to grow in the next several years." Life Care Centers of America operates 220 skilled nursing facilities in 28 states.
Physical therapist and physical therapist assistant positions are projected to grow at a faster-than-average rate through 2022, according to the U.S. Bureau of Labor Statistics, which reports a 36% projected growth rate over 10 years for physical therapists and a 41% growth rate for physical therapist assistants.
Vital to Healthcare Reform
Physical therapy is vital to enhancing the long-term wellness of patients, which is key to the triple aim of healthcare reform:
Improving the experience and outcomes of care
Improving the health of populations
Containing costs
"In a skilled nursing setting, physical therapy creates a more rounded, robust living situation, and enhances the physical and mental wellbeing among patients and residents," said Darin Lyons, Divisional Vice President for AMN Healthcare. "Therapy keeps people out of hospitals, and when utilized consistently among our older population and people with chronic illness, can bring benefit to large groups of our population."
As the Baby-Boomer generation continues to age, the need for physical therapists in these skilled nursing facilities is expected to gain momentum. Increased demand can lead to shortages.
"The increase in the aging demographic plays a central role in the increasing demand," Lyons said. "Baby Boomers are living longer than previous generations, and living longer increases the risk of mobility-related injuries and chronic disease. Those conditions are exactly what therapy can help address."
Another contributing factor is the growing population of those insured under the ACA. According to the American Physical Therapy Association, while an increase in graduates from physical therapist education could slightly lower projected workforce shortages, the trend of increased healthcare coverage will mean that the demand for therapists and assistants will continue to climb between now and 2022.
Demand Outstrips Supply
In addition, there are a greater variety of employment options for therapists today, which can further exacerbate shortages in particular specialties. Demand for therapists is not only occurring in skilled nursing facilities, but also in other patient care settings. "Therapists have more opportunities to choose among, which will create additional supply constraints in the skilled nursing setting," Lyons said.
While therapist assistants can relieve some of the shortages, they are also in high demand and Collins said that greater utilization alone of therapist assistants will not solve the supply problem. "Because demand for physical therapists is growing faster than the pipeline of professionals can effectively fill, the demand for certified physical therapists assistants is also increasing," he said. "However, physical therapist assistants can neither assess nor diagnose patients, but are only certified to assist in executing the rehabilitation plan created by a physical therapist."
Lyons said the pivotal issue of how to find these in-demand professionals lies in strategic workforce planning and services. "For locating and recruiting the best-qualified professionals for a skilled nursing setting, a Managed Services Provider (MSP) solution is a very good option," he said. "Generally, the SNF market is made up of larger rehab management companies that either own or manage SNFs across many states and regions. The fragmentation makes them a perfect fit for the MSP model, not only to address supply constraints but to also help them manage risk and efficiency within their organization."