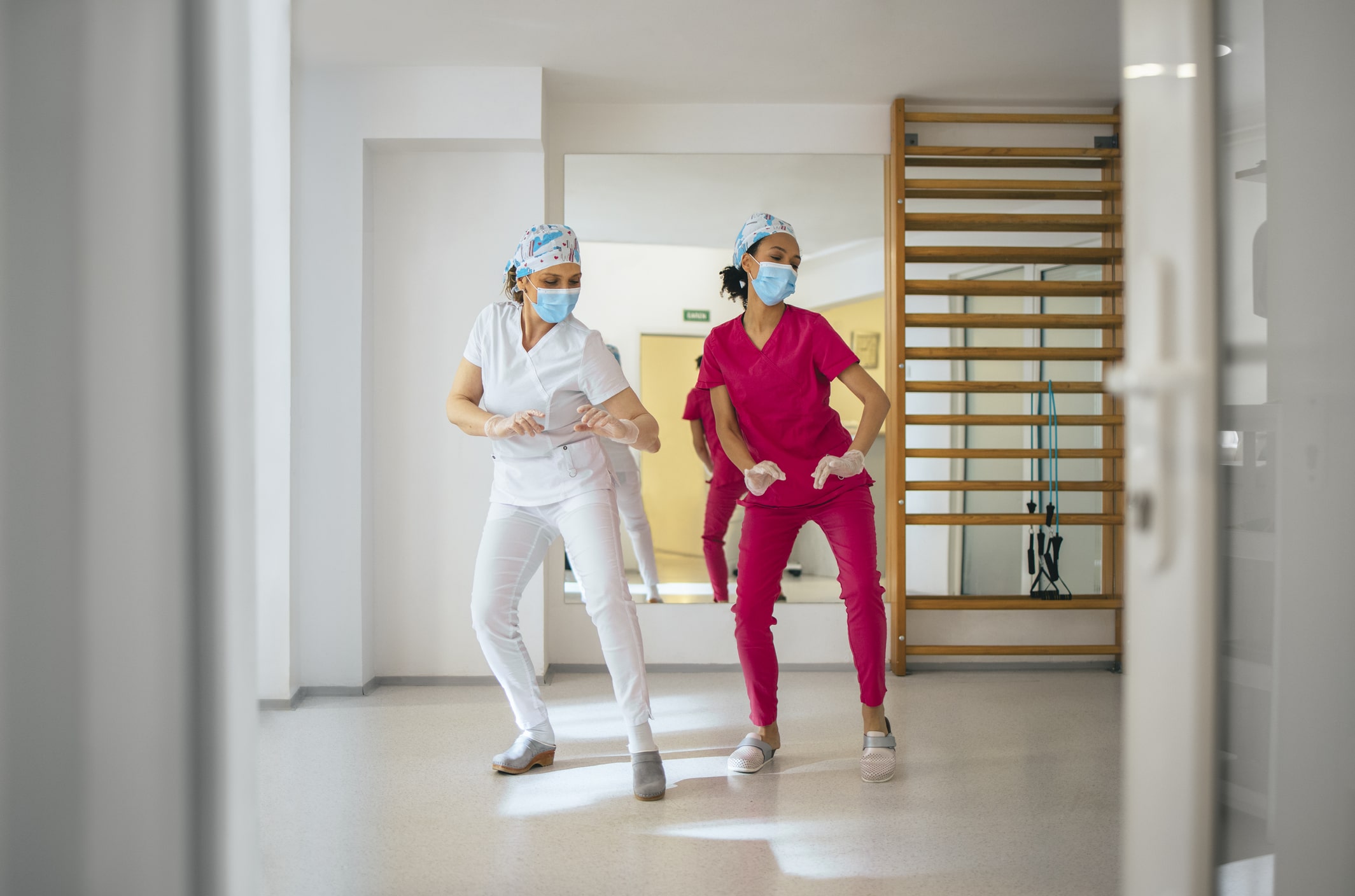 Nurses Driving Performance Improvement Initiatives
In today's competitive, quality-focused environment, nurses in healthcare organizations across the country are leading performance improvement projects to boost efficiency, deliver better care and enhance patient outcomes.
"Nurses have to lead the process and be involved," said Heather Boling, RN, BA, director of surgical services at St. Dominic-Jackson Memorial Hospital in Jackson, Miss.. "It's their world, their environment. They need to impact it. Otherwise, they start feeling like it's someone telling them what to do."
Nurses at St. Dominic-Jackson continuously experienced difficulty finding an IV pump when needed. Some tried to hoard or hide the equipment, but then it wasn't cleaned properly. The hospital tried buying more devices and tracking them with the Awarepoint radio frequency identification system, but that didn't solve the problem. The tracking system showed nurses were not following established processes.
"Once nurses saw what was really going on, they asked to fix it," Boling said. They came up with new processes that allowed equipment to be cleaned between uses and still have it available when a patient was started on an intravenous fluids or medication. Nurses now spend less time searching for IV pumps.
"When a nurse can spend more time at the bedside with a patient, that's quality to her," Boling said.
Motivating nurses to lead performance initiatives requires acknowledging their concerns and showing them data, Boling said. She also recommends setting incremental goals, so nurses start feeling the results.
"You have to put in small successes along the way, so they feel the work they are doing is meaningful," Boling said. "You have to get nurses to believe the end result will be better for them."
Nurses at Texas Health Harris Methodist Hospital Hurst-Euless-Bedford (HEB) in Bedford also have taken the lead in addressing workflow problems. Recognizing they were experiencing difficulty adjusting to real-time documentation required by a new electronic medical record system, the nurses did not wait for someone from information technology to fix it. Cory Franks, RN, BSN, patient care facilitator, organized a committee to design a nurse-driven documentation pathway, bringing together nurses who were meeting expectations, learning from them and developing a process other nurses could follow. Over time, that led to fewer instances of events not being charted and better workflow for the nurses.
"Our nurses are ahead of the curve and meeting standards [for real-time documentation] that haven't been set yet," Franks said. "They feel real good about it."
Texas Health HEB nurses also are conducting care delivery quality improvement projects. When they noticed Foley catheters were easily overlooked by physicians dealing with more-pressing patient-care concerns, the nurses researched best practices, devised an education program for nurses and physicians, developed a set of protocols wherein nurses could be empowered to remove Foley catheters and implemented the program.
"Once we had the protocol approved, Foleys started flying out," said Karen Robertson, RN, BSN, SCIP (Surgical Care Improvement Project) coordinator at Texas Health HEB. "The nurses knew it was the right thing to do."
Compliance with a two-day maximum for Foley catheter usage increased from 49 percent to 96 percent. Robertson is now explaining the project to nurses at other Texas Health Resources facilities.
"Nurses took on the project because they wanted to improve patient outcomes," said Kristin Duncan, RN, BSN, MBA, director of quality management at Texas Health HEB. "Nurses intuitively want to do the right thing."
Nurses often question why they perform certain interventions in a set way and seek to find better methods, said Marcia Bryant, RN, MSN, NE-BC, director of cardiac services at Children's Healthcare of Atlanta, which encourages a culture of inquiry. Nurses participate in journal clubs and serve on research committees, and each unit is staffed with an evidence-based resource nurse.
"Nursing inquiry is incredibly important," Bryant said. "They look at the picture very holistically."
Children's nurse Audrey Beckman, BSN, RN, wanted to decrease patients' pain during chest-tube removal. She found few studies indicating what medications would work best, so she decided to investigate. She randomized 27 heart surgery patients to receive either Toradol and Versed or morphine and Versed during the removal. She found during the removal, both groups experienced about the same amount of discomfort but after the procedure those who had been given the Toradol reported significantly less pain than the morphine group.
Sherry Smith, RN, also at Children's recognized that feeding problems were a common complication for infants who had undergone surgery for congenital heart disease and led a project to develop and test a feeding advancement plan for infants with hypoplastic left heart syndrome. The protocol included a session with a dietitian, parent education about transitioning from tube feeds to oral, on-demand feeding and other instructions. The team evaluated feeding progression in 24 infants, comparing weight gain and starting on oral feeding in a group whose parents received standard instructions and those who participated in the protocol. They found infants in the protocol group transitioned to full oral feeds faster, but there was no difference in rate of weight gain in the two cohorts.
Nurses also are involved in improving processes in physician practices. Quality assurance nurses at Southeast Anesthesiology Consultants post-operatively audit processes and key indicators using the Quantum Clinical Navigation System, a perioperative quality measurement program, and then call any problems to the attention of the continuous quality improvement committee. Koni Dixon-French, RN, BSN, MA, a quality improvement process specialist with Quantum, offered as an example nurses noting high central line infection rates and working with the committee on a new process to reduce infections.
"Long-term, everyone wins," Dixon-French said.
© 2011. AMN Healthcare, Inc. All Rights Reserved.