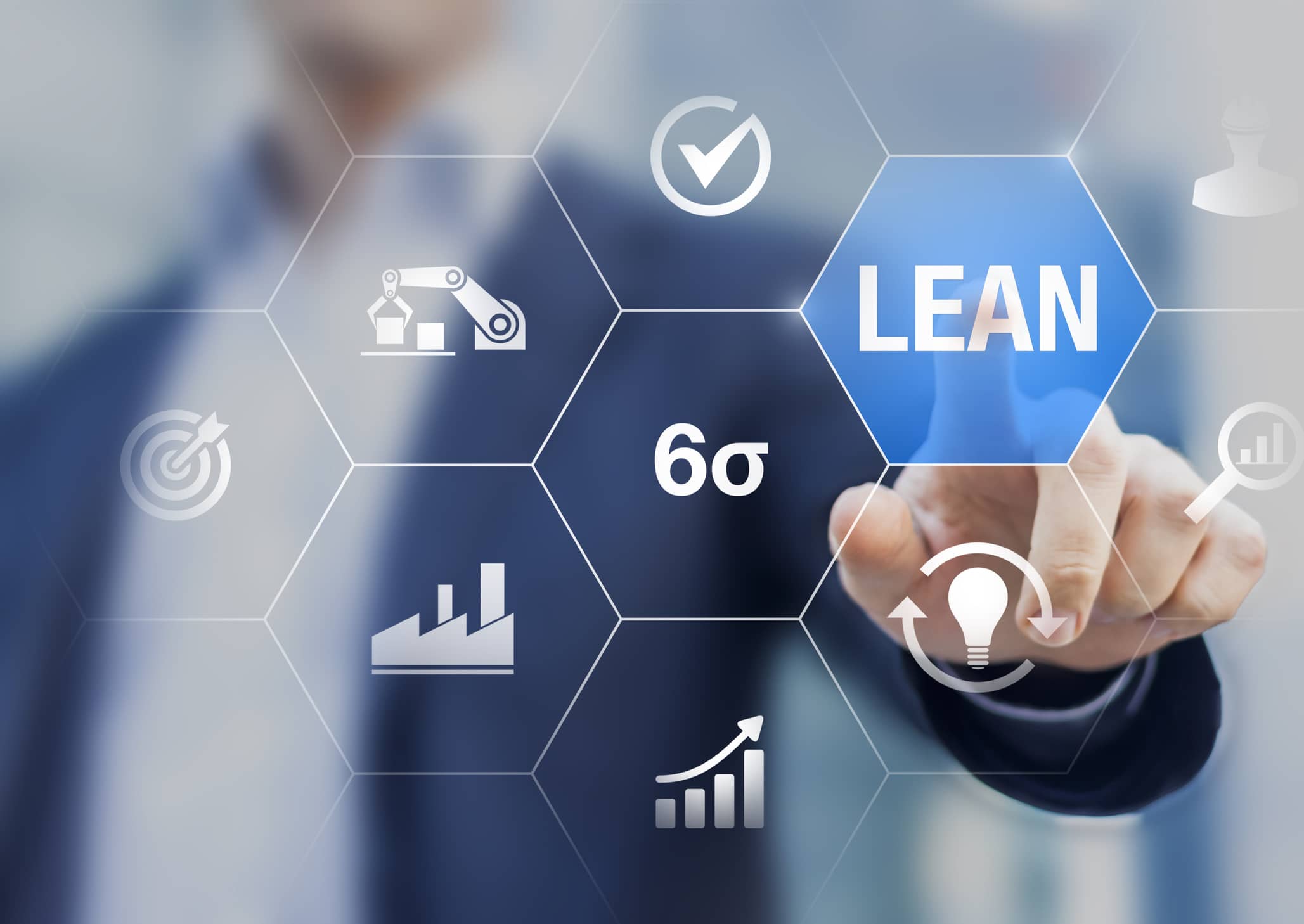 Hospitals Turning to Lean Six Sigma for Performance Improvement
In these tough economic times, more and more hospitals are turning to industry-proven Lean Six Sigma business management strategies to enhance their performance improvement efforts and reduce costs. A recent American Society for Quality (ASQ) study was the first to evaluate the implementation of Lean Six Sigma in 77 hospitals across the country and found that 53 percent of hospitals reported some level of lean deployment, while 42 percent reported some use of Six Sigma.
Lean Six Sigma is similar to total quality management (TQM), continuous quality improvement (CQI) and value-based purchasing (VBP)--strategies that pertain to performance excellence, quality, productivity and revenue.
"All of these methodologies focus on customers and their needs and expectations in the improvement process by using data analysis," said Doug Sears, who leads the Enhancing Performance Excellence service line at Bon Secours Health System, Inc., in Marriottsville, Md., and is a certified Lean Six Sigma Master Black Belt.
"Lean is much more observational, physical, and workplace-oriented, allowing for learning by trial and error, whereas, Six Sigma is data intensive," said Sears. "Both strategies, which originated in Japan, should be used in an integrated, congruent fashion to address problems of process quality and consistency. They may be different cost-cutting tools designed for different jobs, but like the toolbox in your garage, every tool is necessary to get the job done."
Both methods seek to ensure that all of the work delivers more value to the customer; since no one knows more about the work than the employee, the best way to achieve performance improvement is to engage the employee. Lean strives to eliminate waste and Six Sigma aims to reduce variation.
As the ASQ study indicates, hospitals are just beginning to realize the viability of Lean Six Sigma within their organizations to increase efficiency and productivity and reduce costs.
"Usually an enlightened leader in the C-suite will become interested in Lean Six Sigma after seeing its success in manufacturing areas," said Sears. "Typically, they will bring in a consultant to start training, but some may hire performance management engineers."
This is exactly what happened at Barnes-Jewish Hospital (BJH) in St. Louis, Mo., in 2006. "Our senior executives realized that there was room for improvement and chose Lean Six Sigma because of its track record and sustainability," said Cynthia Barkman, RN, BSN, interim manager in BJH's post partum and assessment nursery.
The decision was prompted when a nearby hospital discontinued its obstetrical services, leaving BJH as the only hospital in the St. Louis metro area that could deliver babies. Immediately, there was a significant increase in pregnant patient admissions, deliveries and visits to the pregnancy assessment center (PAC), resulting in greater concerns about patient safety, flow problems and extended wait times. The Women and Infants department realized that improvements were needed in its patient flow and discharge process and began using Lean Six Sigma in mid 2006 by participating in a value stream mapping project supported by the ASQ leadership.
"The results showed that the PAC was the first area we should tackle," said Donna Hecke, RN, MSN, CPNP, performance improvement engineer at BJH. "After developing a standardized acuity table to determine priority based on needs and resources, we set a goal that our highest acuity patients (level 3) should be seen and dispensed within 30 minutes of presenting, and our lesser acuity patients (levels 1 and 2) within 120 minutes."
Although level 1 and 2 patients are being discharged within 120 minutes 50 percent of the time, level 3 patients are getting out of the PAC in about 15 to 20 minutes, according to Hecke. A visual discharge board with visual triggers--a lean strategy--was helpful in accomplishing this goal.
"Our level 3 patients are being managed beautifully and we have been able to maintain that over time," said Hecke.
Other issues that were addressed and corrected by using Lean Six Sigma included patient flow and safety. For example, the Women and Infants department was originally located in three different areas. By moving the PAC, delivery room, and special care and nursery departments closer together, patient travel times were cut. Length of stay was also improved: 30 percent of patients are now discharged by 11 a.m. and 86 percent by 1 p.m.
"Before incorporating Lean Six Sigma, no one could see how the processes in their department were holding up discharge and creating safety issues," said Barkman. "As everyone is concerned about patient safety, we were easily able to get their buy-in to participate in these events. After seeing the statistics, they quickly see the problems that exist and everyone works to resolve them."
At BJH, staff members are kept in the loop through monthly staff meetings--even those that are not part of a rapid improvement event. Statistics are kept current by the charge nurse on the floor and posted on visual boards so that, at any time, fluctuations can be observed, reported to the appropriate person and then corrected.
"The Women and Infants department now has a quality improvement team comprised of various stakeholders, including managers from other areas, so that everyone is held accountable during an event," said Barkman.
Although this department was one of the first to use value stream mapping at BJH, the rollout has continued to expand as the hospital has embraced Lean Six Sigma throughout the facility and built it into their business case.
"Continuous quality improvement, patient safety, quality service, growing people, innovation, and finances--these are the things we are working on using Lean Six Sigma," said Barkman.
According to the ASQ study, hospitals are using Lean Six Sigma to improve hospital throughput and meet business/cost and quality needs, especially in high-volume areas where potentially life-threatening or costly errors might occur.
"Lean Six Sigma helps hospitals to benchmark and identify gaps where improvements can be made by tracking quality metrics," said Sears. "You use Lean Six Sigma when you really don't know the answer; it's a discovery process."
© 2010. AMN Healthcare, Inc. All Rights Reserved.