Leadership Succession Planning is Essential in Healthcare Today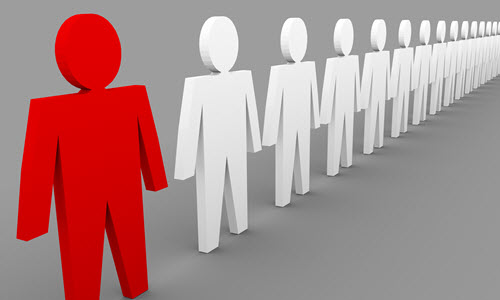 Now more than ever, it is vital for healthcare organizations to have succession planning for leadership. As explained in a white paper from B.E. Smith, the leading provider of interim leadership and executive search solutions in healthcare, there are five primary forces driving the urgency for succession planning at care providers:
Rising CEO turnover: According to the American College of Healthcare Executives, the rate increased from 14% in 2001 to its highest level in 2013 at 20%, backing off only slightly to 18% in 2014 and 2015. At this turnover pace, succession planning is imperative - even more so considering the senior-level exodus that often ensues. Executives likeliest to leave after a CEO departure are: CFO – 41%, COO – 35%, and CNO – 26%.
Accelerating retirements: Nearly 70% of healthcare leaders responding to one recent survey anticipated retiring sometime within ten years. The trend is even more significant in nursing, with CNO retirements on the rise and average annual RN attrition estimated in the 14% range.
Shortage of management-ready talent: The retirement and turnover trends are playing out against a backdrop of a shortage of leadership-ready staff. Specifically, acute gaps have developed at the director level, as economic pressures caused organizations to leave many middle management vacancies unfilled.
Still-developing cultural tradition of succession planning: Healthcare organizations have not engrained succession planning as deeply into the corporate culture as other industries have done. Without this important foundation and facing other urgent priorities, many healthcare providers find it difficult to implement a succession planning program and harder still to sustain momentum once under way.
Growing need for clinical integration and physician leadership: B. E. Smith has experienced a significant increase in requests to recruit physicians to the leadership ranks as hospitals seek alignment of the clinical and administrative aspects of management.
Despite these trends, nearly two-thirds of healthcare organizations have no existing program or have one that is less than comprehensive, according to B.E. Smith research. So, how can they create a foundation for a successful plan?
Key Considerations When Developing Success Plans
Assess workforce demographics. Hospitals and health systems should have a clear understanding of workforce demographics within the organization, as well as the community at large. This includes the age, turnover rates, and union participation within the organization's talent pool.
Enhance communication about internal advancement opportunities. Senior leaders and human resources must promote advancement opportunities within the organization so all employees are aware of career possibilities.
Conduct leadership behavioral surveys to determine future management trends. Behavioral surveys can provide insight into management's views of the organization and the changes needed to contribute to its success in the future.
Routinely seek input from directors and managers. Directors and managers should be asked on a regular basis to identify potential talent within the organization. This process can be incorporated into the performance-measurement process.
Assess the organization's talent. It's critical to regularly evaluate the organization's talent pool to ensure that the right people are in line for succession. This process will also help to identify talent gaps and organizational needs for the future.
For any succession program to be successful, it must be woven deeply into the fabric of the organization. The board and senior management must provide funding to support the initiative and there must be an ongoing, embedded commitment to human capital management. Communication throughout all levels of the organization is imperative to optimizing these plans and ensuring that they are sustainable.