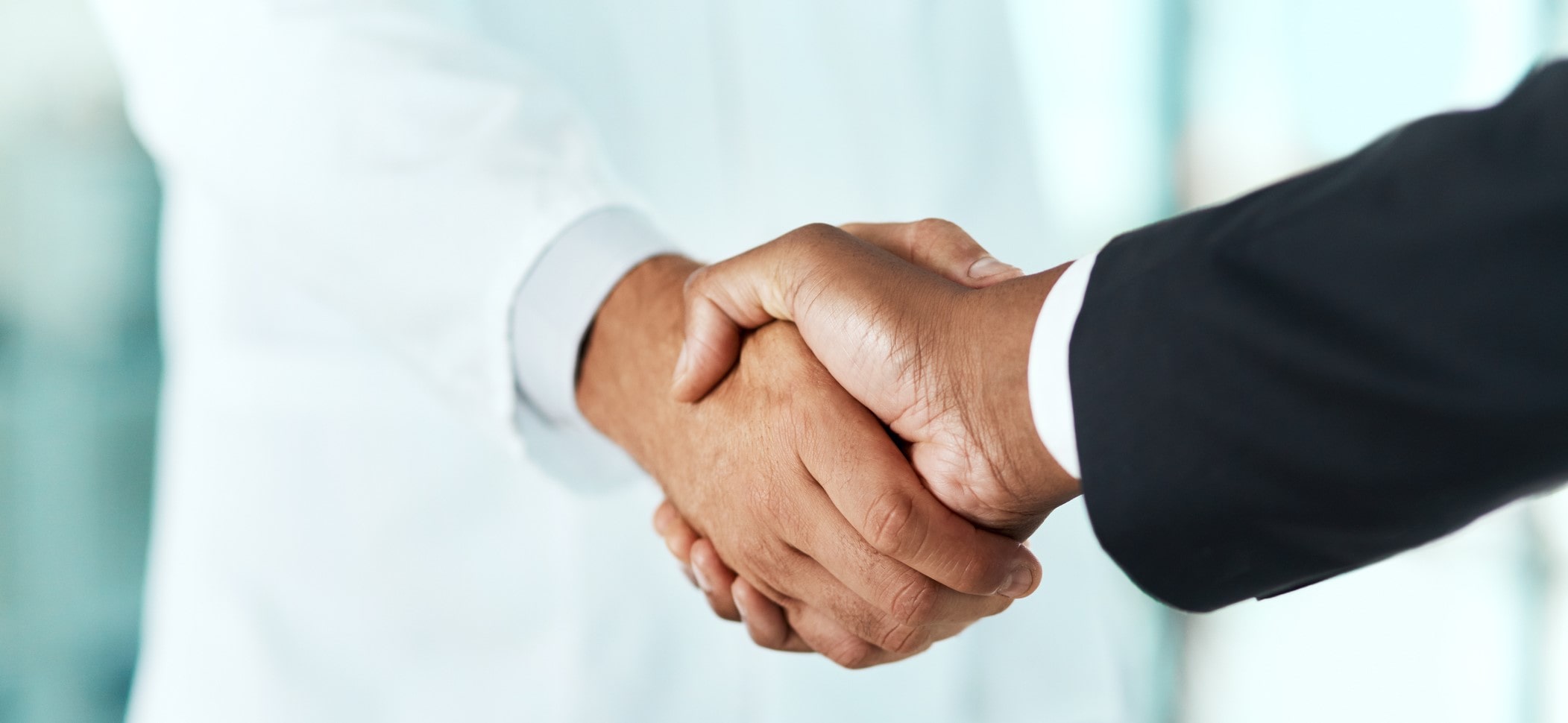 Hospital Mergers and Acquisitions Increase, Benefiting Communities
During the past six years, 10 percent of community hospitals have been acquired or merged, with significant increases occurring in 2011 and 2012. And these ownership changes have benefited patients and the community by retaining vital services, according to a recent report from the American Hospital Association (AHA) and the Center for Healthcare Economics and Policy.
"The need to improve quality and increase efficiency, whether driven by government policy or the private sector marketplace, is creating realignment in the healthcare system," said Rick Pollack, executive vice president of the AHA. "One of the key elements is hospitals strengthening ties to each other and ties to physicians in an effort to provide coordinated care across the healthcare continuum."
Pollack added that not all realignments are associated with mergers and acquisitions, such as clinical integration and partnerships. Value-based payment creates incentives to focus on prevention and the need for hospitals and healthcare systems to work more efficiently.
"That is part of the equation and a driver, but even if health reform weren't enacted, the pressures in the private marketplace would have driven people in this direction," Pollack said.
Alice King, a senior consultant and lead in the physician compensation practice at Towers Watson in Dallas, said that market forces, including changes as a result of the Affordable Care Act (ACA) and other reimbursement issues, are driving the mergers and acquisitions.
"The Affordable Care Act changes how providers will be reimbursed from the Medicare and Medicaid programs, but interestingly commercial payers jumped on the bandwagon and started to change their payment methodologies as well," King said. "If you have a bigger market share, you have a stronger armor about what is coming next. That's part of the driving factor, as well as the drive to capture physicians."
Patrick Pilch, managing director with BDO Consulting in New York, added that some hospitals are realizing they need to merge to deal with the capital required to survive in this marketplace, due to facility life span, information technology (IT) and other needs.
"A lot of what is required in the Affordable Care Act is data, analytics, and the IT backbone requires capital," Pilch said. "Merger activity is around capital needs."
Additionally, he said, healthcare is moving from being hospital centered to population-health centered. Managing that transition requires data to determine cost of care, and that depends on the setting.
"When you start looking at your organization, the data is important, and it has to be current, viable, relevant," Pilch added.
Mergers also can produce a cost savings, both in back office functions--such as purchasing, revenue cycle and IT--and clinically through standardized protocols.
"Because of that efficiency, you can provide more care while lowering the cost of care," Pilch said. "That's theoretically how it should be."
The AHA report
From 2007 through 2012, 551 hospitals were part of a merger or acquisition, according to the AHA report. There were 316 transactions, with most involving one or two hospitals.
"There were somewhat larger numbers of transactions and number of hospitals being acquired or merged in 2011 and 2012," said Margaret E. Guerin-Calvert, president and senior managing director of the Center for Healthcare Economics and Policy.
From a low of 36 transactions in 2009, the number increased to 49 in 2010, 69 in 2011 and 71 in 2012.
The AHA found that most of the transactions involved a hospital or health system moving into a new geographic area or were located in a community with more than five hospitals. The proportion of geographic expansions increased in 2009-2012, something Guerin-Calvert attributes to small and larger system formation to achieve economies of scale and scope.
"The structural change that is going on in the country in the last six years is quite diverse and is taking place across a broad spectrum of geographies and metropolitan areas," Guerin-Calvert said. "It's a dynamic industry with a wide range of pressures and efforts to realign care at the best site, best quality and most efficient cost of care delivery."
But there is much discussion about whether costs increase as hospitals consolidate. The AHA report did not address that and officials cited a number of factors that contribute to pricing.
Greater consolidation could give hospitals more leverage with commercial payers, Pilch said, and that would drive costs up.
The Federal Trade Commission (FTC) reviews mergers and acquisitions to ensure competition remains. The Supreme Court upheld a recent decision on narrow grounds, King said.
"It's a wake-up call to any hospital considering an acquisition or merger, that the FTC is watching," King said.
In smaller communities with fewer hospitals, Guerin-Calvert said, an acquisition allows for greater access to technologies, expanded services or retaining employees.
Affect on hospital workers
Such was the case with the acquisition of Bucyrus Community Hospital out of bankruptcy by Avita Health System in Galion, Ohio. The two hospitals were 12 miles apart. Avita cut administrative costs by $1 million per year, shared an electronic medical record system and recruited more specialists to enhance volume.
"Ours was a success story, a one plus one equals three," said Jerry Morasko, president and CEO of Avita.
Morasko said that the volume at both hospitals went up, and Avita hired more nurses as patients sought care in the community rather than travel to bigger cities. There were no layoffs, and the hospital system added 300 full-time employees, bringing the total to 900. Additionally, the Bucyrus hospital would have closed resulting in 250 layoffs.
Pollack indicated he often hears about similar workforce changes.
"This is being done in a lot of cases to preserve access, that sometimes hospitals would go bankrupt if we didn't have these arrangements," Pollack said.
King pointed out that merging pay practices, benefits and policies can present challenges, and there will be changes for one group of workers or both.
"Employees feel benefits change and different pay structures," King said. "I haven't seen any layoffs from these transactions, but that's not to say those things would not be looked at in the future."
Pilch said he expects many nurses now working in hospital settings will transition to community positions, particularly home health care, urgent care and primary care.
"I don't see a decrease in demand for nurses and other clinical workers," said Pilch. "Given there will be an increase in the demand for physicians, there will be more opportunity for nurses and other clinical workers to provide care in non-emergent and non-acute care settings."
While no one has a crystal ball, it appears more consolidation is likely.
"There is so much transformation going on as we move toward creating more efficient systems that coordinate care, whether clinically integrated, or merger and acquisition," Pollack said. "That pace is not going to let up. The level of change going on is not going to stop."
© 2013. AMN Healthcare, Inc. All Rights Reserved.