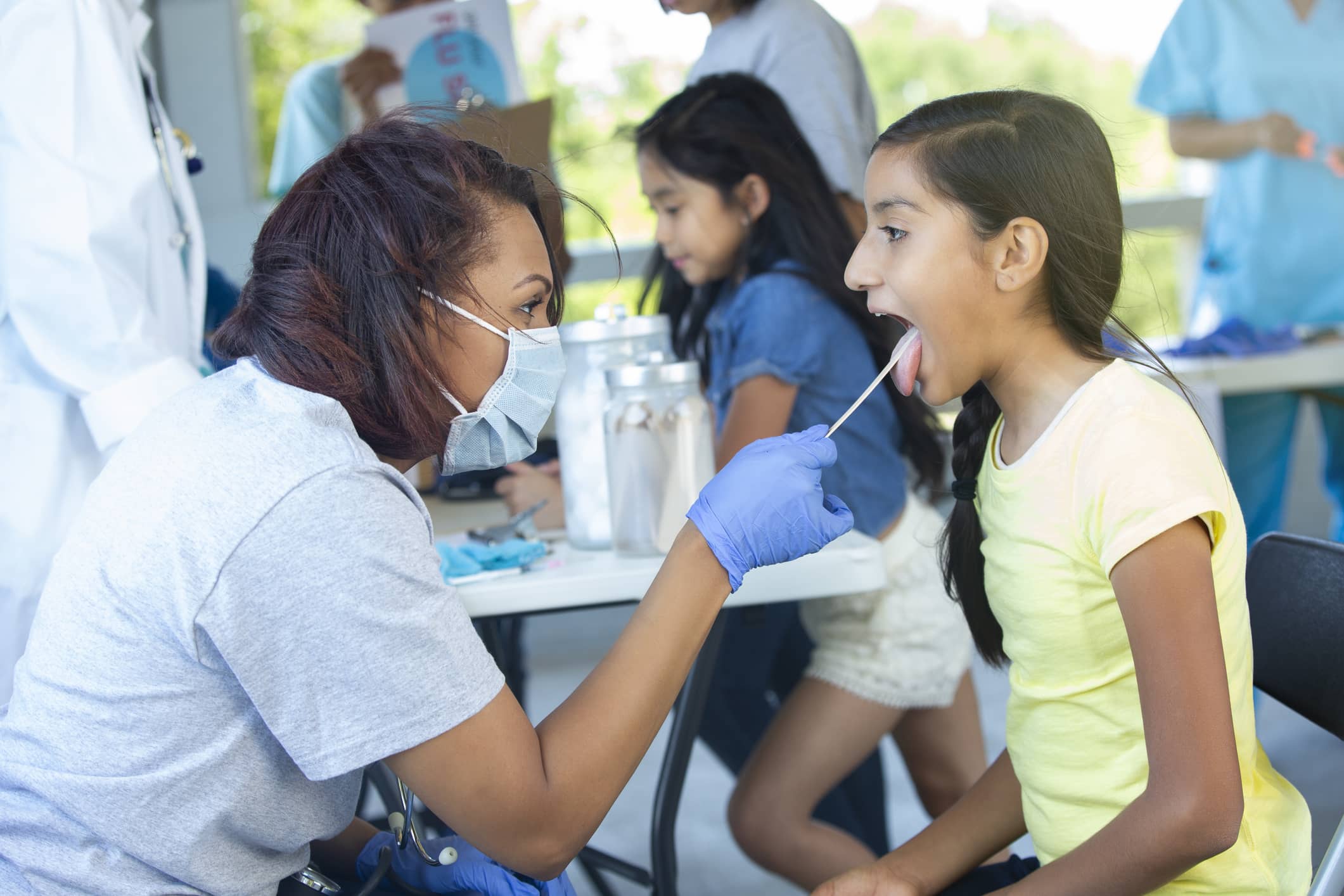 Beyond the Walls: How Hospitals Are Reaching Out to the Community
Hospitals have long supported their communities, offering educational programs, health fairs and caring for every emergency patient that passes through their doors. Today, they are becoming more strategic in their community service, developing innovative programs for addressing the health needs of the populations they serve.
"Caring for our patients doesn't stop when they walk out of our walls," said Leslie Spethman, gift officer/community relations liaison at The Nebraska Medical Center in Omaha, which provided $104 million in community services in 2011, including charity care. "To reach people in the communities where they live is a good strategy for keeping people healthy."
The Nebraska Medical Center collaborated with other health systems and area county health departments to conduct a community health needs assessment. It presents educational programs and conducts screenings, but its main focus is education.
New reporting requirements
The Affordable Care Act (ACA) requires charitable hospital organizations conduct a community health needs assessment at least every three years for tax years or be subject to an excise tax. Hospitals must also provide a description of how they are addressing the needs identified in the assessment along with reasons any needs are not being met.
"Those requirements have the potential to really put on paper and tell the great story of all the unsung ways many hospitals have always given back to their communities," Spethman said.
The Internal Revenue Service (IRS) has not set a minimum amount that hospitals must give back to maintain their tax-exempt status.
Using IRS reporting data submitted to the American Hospital Association, the organization discovered hospitals spent an average of 11.3 percent of their total expenses on community benefits in 2009, and uncompensated care, financial assistance and Medicaid underpayments amounted to an average of 5.7 percent of total hospital expenses.
Hospitals are becoming more creative and working more collaboratively to extend their reach and ensure their contributions make a difference for the citizens of their communities.
Collaborating to improve outcomes
"Giving back to the communities we serve to improve their health is an important part of our mission," said Daniel Derman, MD, vice president of operations at Northwestern Memorial Hospital in Chicago, adding the hospital has changed the direction of its community service to ensure it makes an impact.
In the past, Northwestern held health fairs and screenings and gave money to two federally qualified health centers for specialty care and diagnostics. But several years ago, it sought out greater community engagement in collaboration with the Northwestern University's medical school. They conducted a needs assessment and then aimed to address a community need in an area where the medical center has expertise.
"Diabetes was one where we had tremendous bench strength--we did great research and had great clinicians," Derman said. "We took our core strength, the delivery of health care, and combined it with great community organizers."
Northwestern partners with the Greater Humboldt Park Community of Wellness on the Diabetes Collaborative, which goes door to door to find people with diabetes and pre-diabetes. Then the hospital provides screenings, education and care. Northwestern physicians have worked with local providers to increase their understanding of the disease. The hospital also is monitoring outcomes.
Now Northwestern wants to replicate the program in another community or focus on another disease in the Humboldt Park neighborhood. It is also training healthcare professionals and providing information technology for area safety-net hospitals. In addition, it provides support to a free clinic and offers a statewide colon-cancer screening program.
"It's good, meaningful stuff," Dixon said. "[Doing] health screenings doesn't cut it. We will not do a screening unless we are committed to treat it."
Partnering to leverage resources
Swedish Health Services in Seattle conducted a community needs assessment six years ago, long before the ACA, when Dan Dixon, vice president of external affairs at Swedish Medical, sought to determine the specific areas in which the hospital could affect change if it consolidated its community service resources and leveraged support of others to improve overall health and wellness.
"We are trying to think differently about how we can increase access and better care for all of our citizens," Dixon said.
In response, the health system launched Global to Local, partnering with the county health department and other organizations to address health needs, particularly diabetes, in an underserved, diverse community with residents speaking 150 different languages. The campaign includes visiting schools and creating cafés where residents can meet and learn more about the disease.
Swedish also has started a specialty care clinic for the uninsured. It grew from a 300-square-foot facility providing hand care to a 4,000-square-foot center with 300 volunteer physicians representing all specialties and subspecialties. The hospital also partnered with the Seattle-King County Dental Foundation to provide dental care.
Now, the hospital has established the Mental Health Care Alliance, collaborating with other institutions, to add about 20 psychiatric beds in a region with a severe shortage.
Many of Swedish's initiatives aim to provide people care in the most appropriate setting. In 2011, it provided $147 million in uncompensated care at its five campuses and outpatient clinics.
"[Community service] is not only the right thing to do, it's the smart thing to do," Dixon said. "We have to figure out ways to take care of ourselves better so people get to the right place."
Building on core strengths
Hospital for Special Care (HSC) in New Britain, Conn., has drawn on its strengths in designing diverse community programs that reflect its expertise. A community advisory group, with people from business and government and community foundations, provides feedback about the 228-bed long-term, acute-care hospital's programs. Members become ambassadors for the hospital in the committee.
"We've always felt we were a stronger hospital if we reach out into the community and know our families and partners," said Susan Gordon Gates, director of corporate communications at HSC, which conducts research and provides sites for clinical rotations, including a pulmonary fellows program.
The HSC Adaptive Sports Program provides children and adults with disabilities the recreational experience of being on a sports team--at no charge--which helps teach life skills, promotes confidence and develops participants' leadership skills. It also offers horseback riding lessons to patients as well as people in the community.
HSC also collaborates with other entities. In partnership with the local school district and the Hospital of Central Connecticut, it developed a New Britain Academy for Health Professions, to introduce high school students to health careers. It now has 300 students taking a comprehensive curriculum. Some are on an academic pathway to prepare for college-level work, and others are headed for certificate programs or an associate's degree. HSC staff members serve as mentors and lecture at the academy.