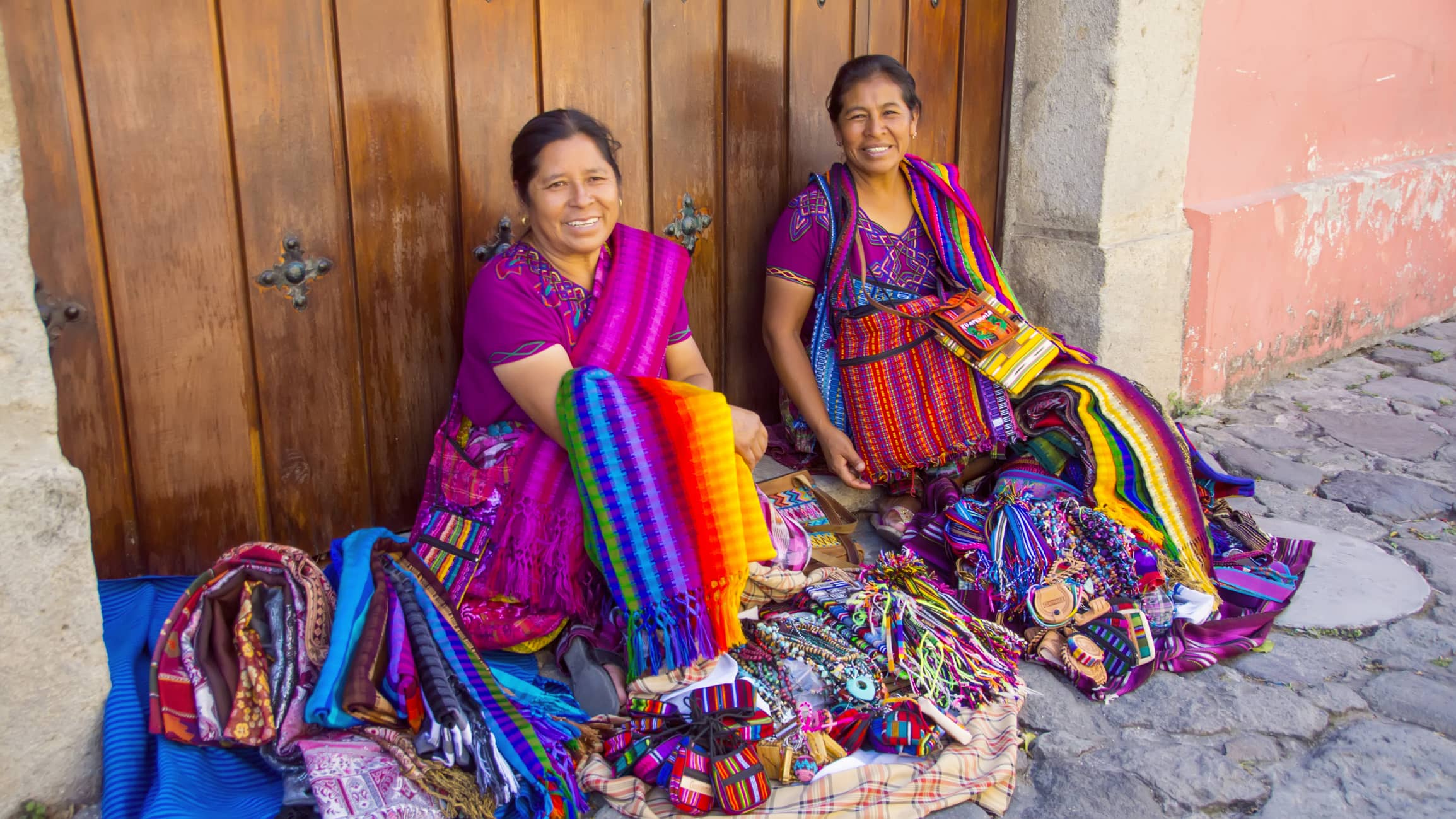 Guatemala 2017 Trip to Serve Communities
On September 2, 2017, Team HOPE, which included 15 AMN corporate team members and 10 AMN sponsored clinicians, traveled to Guatemala for the company's 5th annual volunteer trip to serve communities in need.
This milestone journey was a pillar of the company's Corporate Social Responsibility strategy as AMN sponsored a number of team members and healthcare professionals to provide medical care and support community development work in rural Guatemala.
AMN has partnered with International Esperanza Project, a nonprofit based in Dallas, TX with strong expertise and Guatemala community ties, to support this work. In addition to providing medical care to the local community, the team installed stoves in family homes to help create a safer indoor environment and lessen the burden of daily food preparation and wood collection.
For this mission, AMN volunteers joined a larger volunteer group which included:
A surgical team that performed an estimated 150 surgeries throughout the week
A community clinic team that tended to over 2,000 patients, providing everything from pediatric care and OB/GYN services to wellness checks and dental exams
A group of "stovers" who installed an estimated 60 stoves in homes, 12 stoves and a water filtration system for a community school, and helped with a construction project at a regional orphanage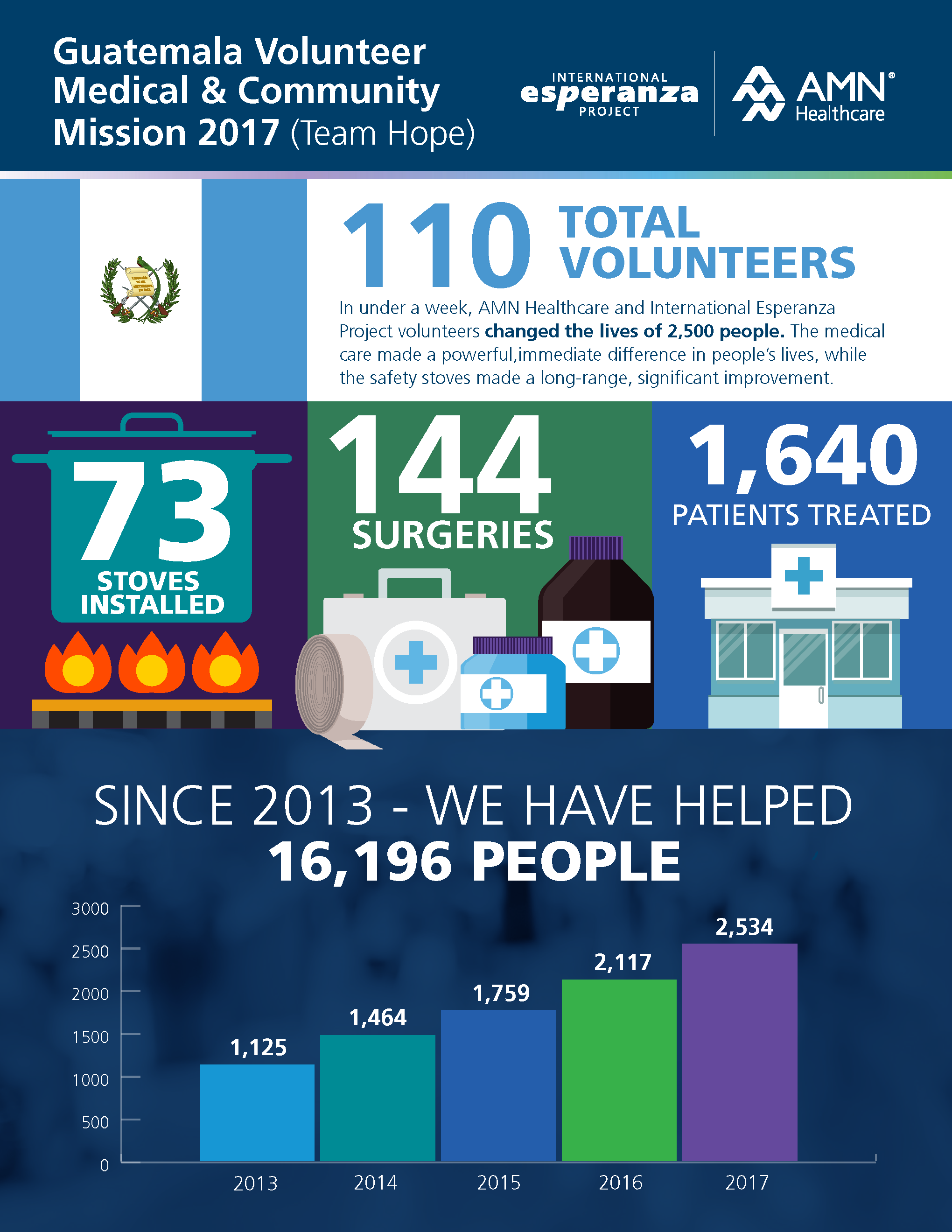 Learn more about their journey and support International Esperanza Project via Facebook and Twitter (hashtag #AMNGivesBack).
Read more about AMN Healthcare's Corporate Social Responsibility initiatives.