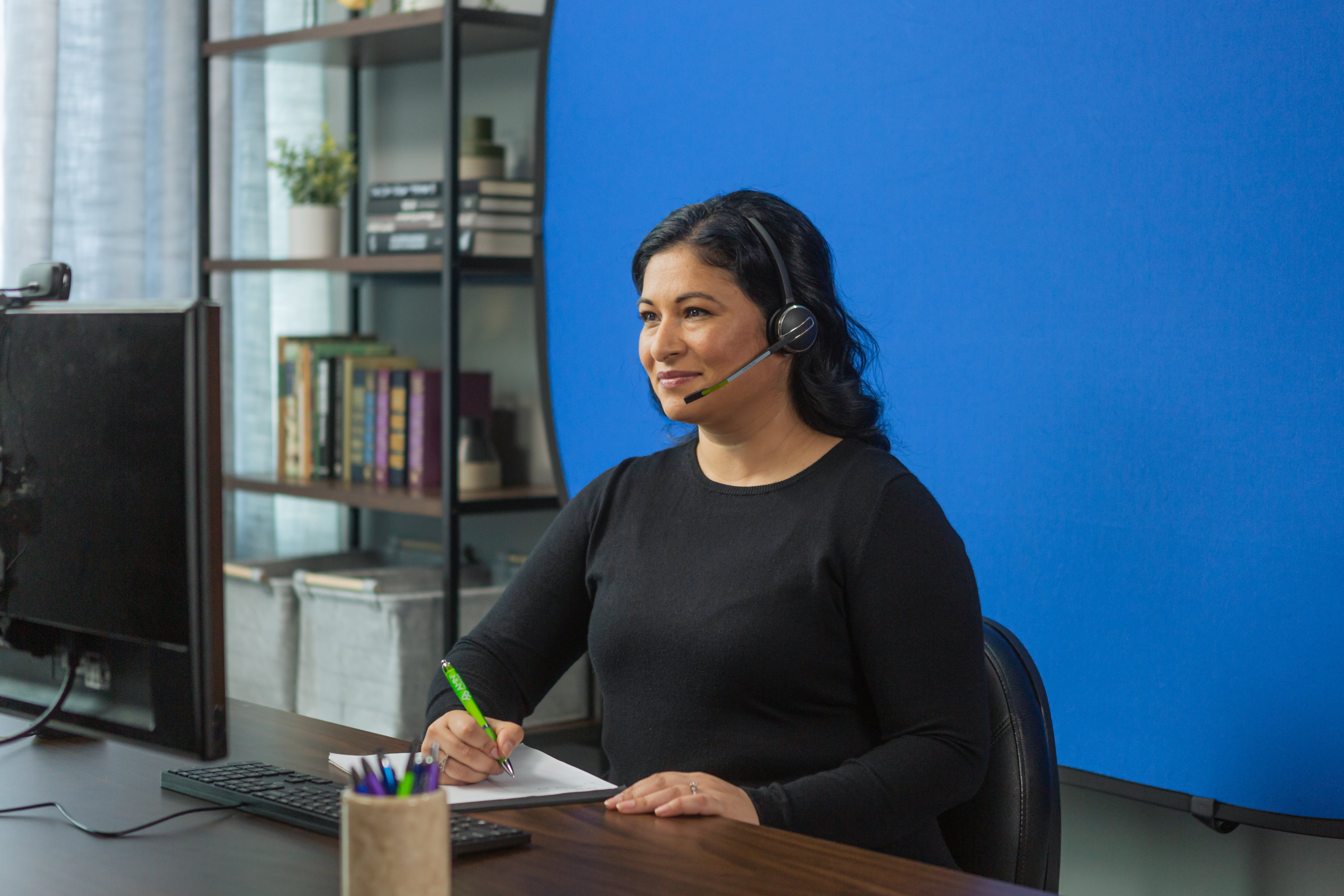 What Does Medical Interpreter Training Look Like?
The demand for interpreters is projected to grow 20 percent in less than ten years, which is a much faster growth rate than the average for all occupations. (U.S. Bureau of Labor Statistics) With the increase of health care needs and rate of immigration, the specialty of medical interpretation is experiencing rapid growth.
Like many companies, AMN Healthcare Language Services is quickly growing and actively hiring interpreters. Unlike many companies, we have a robust training and development program to set up interpreters for success from day one. Instructional Design Manager, Lorena Castillo, and Director of Training and Development, Anndee Rae Glidden, shared what makes our medical interpreter training "effective, nourishing, and different", according to Lorena.
Interpreting is a Practice Profession
The majority of leaders throughout AMN Healthcare Language Operations are or have been interpreters themselves. Anndee Rae explains, "We know the unique challenges of medical interpreting because it's our profession. You have a team of people who are experienced practitioners themselves. We know there is rarely a single answer that fits every situation.
Our profession is a practice profession, guided by the ethical standards to which all interpreters adhere. We aren't interested in setting arbitrary or unrealistic expectations. We're interested in partnering with like-minded colleagues and supporting each other through the growth and development of our shared profession.
Our training program doesn't primarily focus on hitting metrics like talk time or other 'call center' KPIs.. Don't get me wrong, we have metrics but at the end of the day, are the patient and provider engaged in meaningful and autonomous communication? Are you engaging in active development and self-care to ensure a long and healthy career? Some things are measured differently. That sets us apart too."
It's Not Black and White, but It's Always Professional
The National Code of Ethics for Interpreters in Health Care states that the interpreter may act as an advocate if the patient's health or well-being is at risk. The code also highlights that interpreters must always act in a professional and ethical manner. Lorena expanded on quality over quantity and what makes AMN Healthcare Language Services operations unique and deeply tied to the National Code of Ethics for Interpreters in Health Care. "In the industry in general (at some other companies, for example), ethical decision-making can be portrayed as very black and white. When interpreters come to us from other workplace environments, they ask for the "rules" and we discuss our work in terms of a decision continuum instead. An interpreter will face different demands with each encounter and how they choose to respond is discussed in terms of the degree of effectiveness rather than right or wrong per se, no interpreting encounter is the same, so no one way of responding will apply to all scenarios. Of course, we all follow the same code of professional conduct, but there's that professional space where you have to adapt and make decisions and we respect that reality.
When an interpreter goes through our training, it is not a student looking up to their trainer kind of relationship where the trainer knows it all. It's not like that. It's a very professional environment. We're all interpreters and we're just sharing the information and best practices for our unique environment they will need to start working.
You can see the change in comfort level from day one. In the beginning, new interpreters are bracing and nervous, but by the end of the day their barrier goes down because they have space and room to think critically while learning company guidelines."
AMN Healthcare Language Services knows that interpreters are closest to the nuances of each situation and are trusted to make professional decisions within the parameters of their professional codes of ethics.
What Does the Training Look Like?
All our interpreters go through training. It is important to note that interpreters who are employees of AMN Healthcare Language Services are compensated for their training, whereas contractors are only compensated for the service they provide, which doesn't include training.
Anndee Rae explained, "Training groups are reasonably sized and often supported by multiple trainers. The training is remote, lasts typically four days, and tailored for adult learners. Our instructional design team does an outstanding job of ensuring a variety of instructional strategies are used to support individual learning styles, presentations, discussions, and hands-on kinesthetic learning…and it is always improving.
Our trainers ensure the platform knowledge is in place and an interpreter has had an opportunity to practice and demonstrate their knowledge in a safe space before interpreting any sessions with patients and providers. We've all heard the horror stories of being put in front of a new platform and being told to 'hit the start button and figure it out.' That doesn't happen here.
After those initial sessions, we regroup and talk about the work, what went well, and what we can do to help a session go better next time. Those professional conversations (sans PHI, of course) are so important. It's one way we all grow as practitioners."
Be Part of the Magic
Lorena explains the moments that make it all worth it: "One of the magical moments of training is after we [the interpreter and trainer] have worked together and then the interpreter works on the platform without seeing it as stressful. Not only are they ready and get to focus on interpreting, but they come back and tell us if we're doing our job well. Every time they say, 'Oh my goodness, everything you prepared me for happened'. They feel that they can do this because they were prepared."
Are you ready to be part of a magical training moment? If you're interested in medical interpretation and working with a team that will help you build your skills for success, please visit our career page to apply and speak with a team member today!