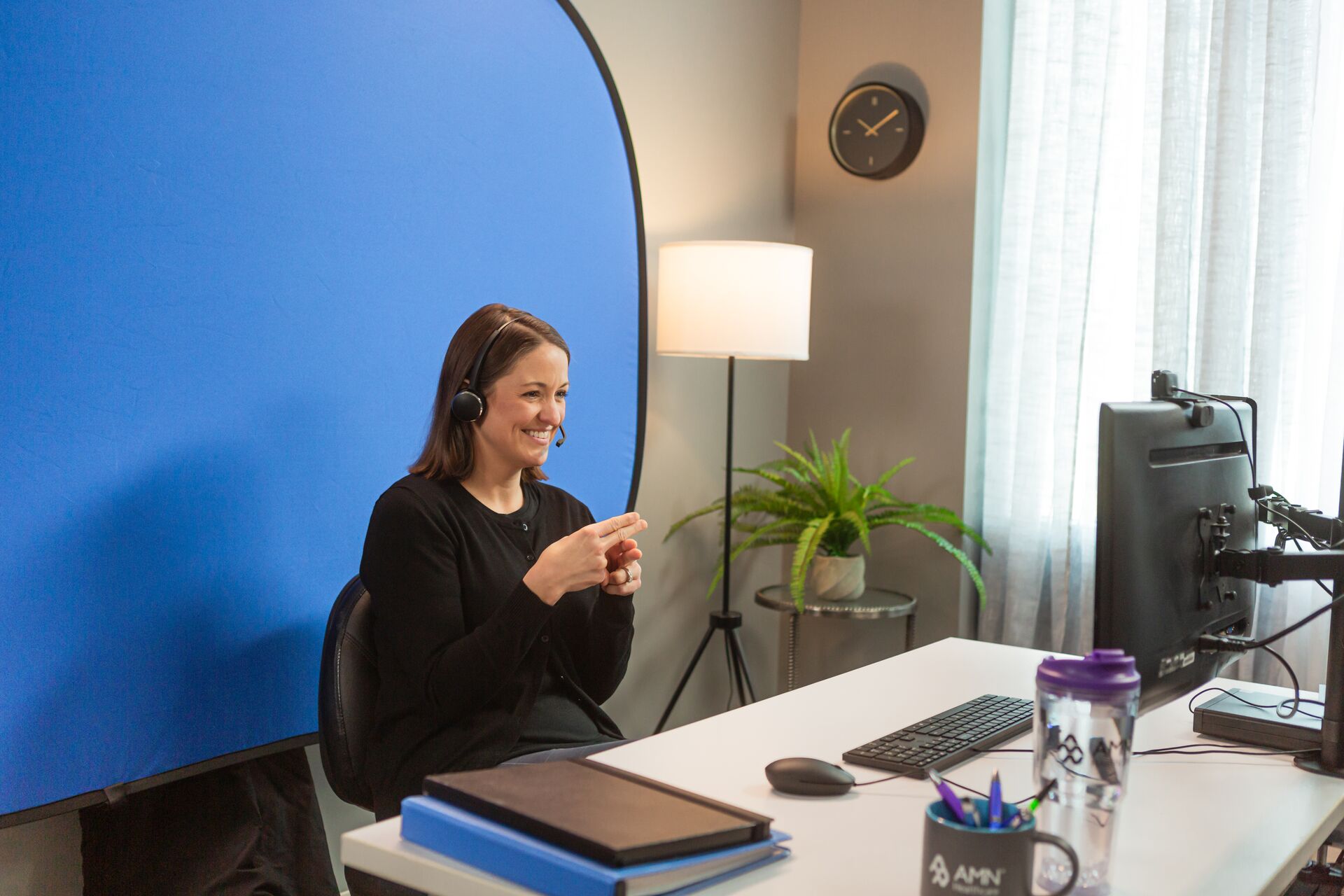 Medical Interpreters Achieve a Rewarding Career Improving Patient Care
Medical interpreters bridge the communication gap between patients with limited English proficiency (LEP) and the health care providers. The career is intrinsically rewarding because it makes strides in improving patient satisfaction and patient care. According to World Population Review, the United States leads the globe in residents who were born in another country with 50.6 million immigrants and growing. At almost 15% of the country's population, and with 350 to 400 languages spoken, the need for translators and interpreters in the U.S. continues to expand.
With the growing number of LEP patients, the demand for medical interpreters is growing quickly and the career potential in this profession is abundant.
Medical interpreters improve patient care
Professional interpreters have been shown to improve overall care for LEP patients, including contributing to improved comprehension, clinical outcomes, and better satisfaction with the care provided. (Jacobs) Relieving the communication barrier enhances the trust between physician and patient, ultimately improving patient health. One study demonstrated that utilizing professional interpreters is associated with decreased disparities between patients with a language barrier as compared with patients receiving care from language concordant clinicians. (Karliner)
Notably, a study about interpreter uses and patient satisfaction in the otolaryngology outpatient clinic found while LEP patients did prefer in-person interpreters, there was no significant difference in overall visit satisfaction between different types of interpreters. (Soh H) Virtual interpreters were found to be equally sufficient as having an in-person interpreter.
A rewarding career in medical interpretation
Medical interpreters are highly valued members of healthcare teams, and their impact makes for a rewarding career. AMN Healthcare Language Services interpreter Jeremy Q., CDI shared, "In healthcare, the priority for patient and provider is often to develop a rapport. I have the opportunity to support that relationship and access to healthcare by interpreting their interactions effectively and supporting both languages and cultures. I know that I'm supporting the rapport, the relationship and the interaction."
Colleen T., CDI, another AMN Healthcare Language Services interpreter captures the reward in what she describes as the "Aha!" moment. "What I like most about medical interpreting is seeing patients have that 'aha' moment. It is rewarding when you see that people are at ease and they can communicate effectively…For me, seeing Deaf individuals have communication autonomy, those 'aha' moments, and connections with their health care providers and healthcare is encouraging and why I do the work that I do."
Creating more "Aha!" moments
AMN Healthcare Language Services is quickly growing our team of medical interpreters to help bring ease and confidence to patients across the country. Our interpreters are committed to improving lives through better communication, and our success is fueled by our industry-leading language services technology and a supportive and highly collaborative team. If you want to help impact the lives of patients who need interpreter support and create or grow your interpreter career, visit our career page to apply.
Sources:
Immigration by Country 2022, https://worldpopulationreview.com/country-rankings/immigration-by-country
Karliner, Leah S et al. "Do professional interpreters improve clinical care for patients with limited English proficiency? A systematic review of the literature." Health services research vol. 42,2 (2007): 727-54. doi:10.1111/j.1475-6773.2006.00629.x
Language Data for the United States of America, https://translatorswithoutborders.org/language-data-for-the-united-states-of-america
Medical interpreters in outpatient practice. Jacobs B, Ryan AM, Henrichs KS, Weiss BD. Ann Fam Med. 2018;16:70–76
Soh H, Rohlfing ML, Keefe KR, Valentine AD, Noordzij PJ, Brook CD, Levi J. Interpreter Use and Patient Satisfaction in the Otolaryngology Outpatient Clinic. Cureus. 2022 May 9;14(5):e24839. doi: 10.7759/cureus.24839. PMID: 35693366; PMCID: PMC9175069.