Travel Respiratory Therapist Jobs
Registered respiratory therapists are highly skilled and specialize in respiratory care. As a travel RRT, your adventurous spirit and willingness to explore new environments will allow you to adapt to different healthcare facilities across the country. Travel respiratory therapists provide critical respiratory care to in hospitals, clinics, and other medical settings. Explore the country and change the lives of your patients from city to city.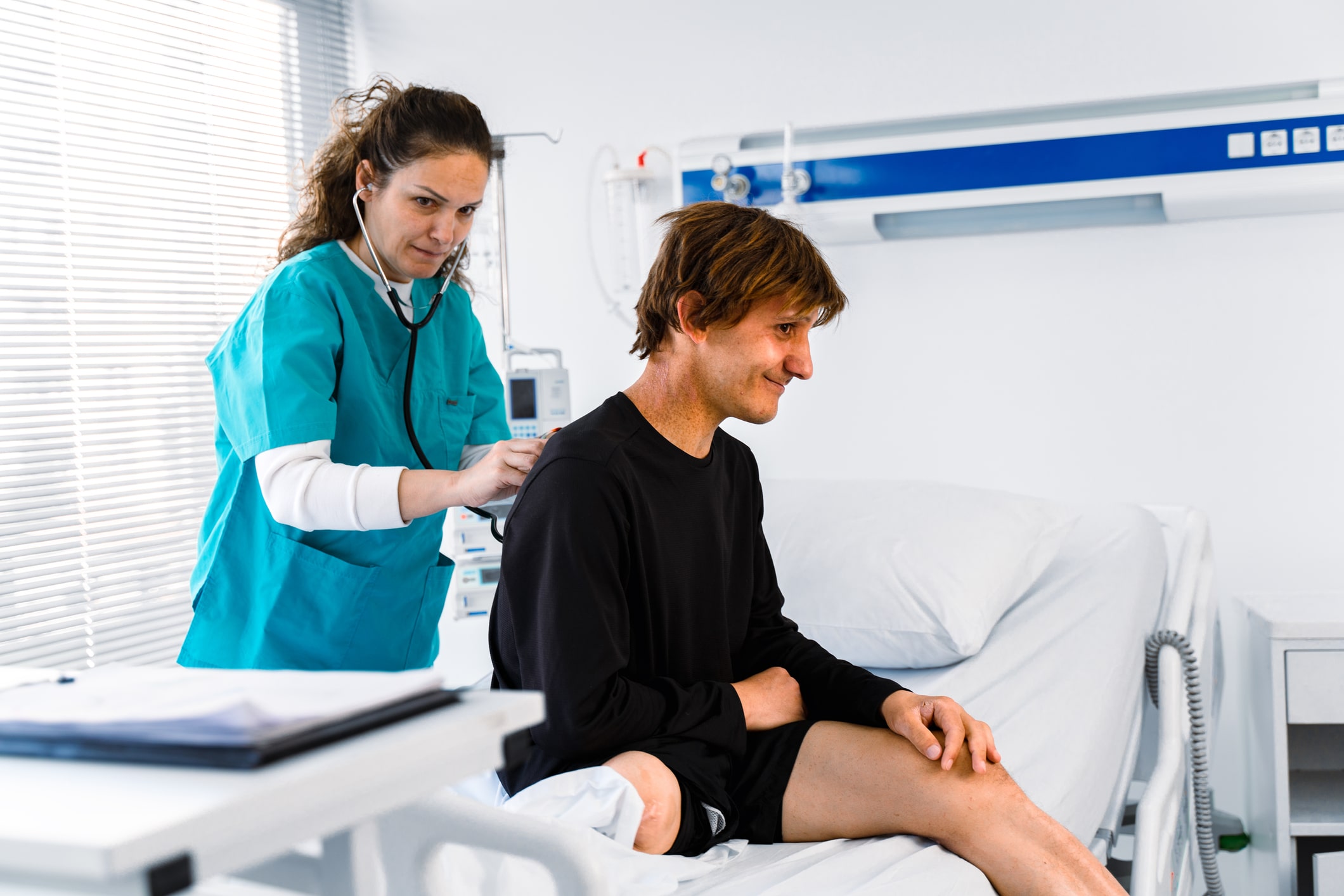 Registered Respiratory Therapists Salaries
$1,250-$3,650/ Weekly
As a travel registered respiratory therapist, you not only get to enjoy the thrill of working in different locations but also benefit from competitive compensation. A registered respiratory therapist's salary with AMN varies from $1,250-$3,650* per week depending on several factors including location, experience, and facility. On average travel RRTs earn a higher salary compared to their counterparts in permanent positions. Find your next respiratory therapist travel job now!
*Disclaimer: RRT travel job wages are based on average rates and may be impacted by facility budgets and seasonality and may include a combination of taxable and non-taxable earnings and reimbursements.
Job Requirements for Registered Respiratory Therapist
Examines, diagnoses, and administers treatment to patients suffering with lung disease and breathing aliments
Assists physicians with invasive and non-invasive procedures, including arterial lines and intubations
Delivers medicated aerosols to a patient via medical compressed gas
Conducts and records results for pulmonary stress tests and blood gases
Monitors and reports on patient's response to therapy, as well as anomalies found through testing like insufficient lung capacity and blood gases
Maintains and operates various respiratory machines such as ventilators and gas administrators
Extraordinary Benefits
Health Benefits
DAY ONE medical, dental, vision and life insurcance
Housing
Pre-arranged, move-in ready housing or a stipend if you prefer your own accommodations
401k
Retirement savings plan; contribute up to $17,500/yr
Career Consultants
Experienced clinical manager to help you throughout your entire travel journey
Apply for Registered Respiratory Therapist Opportunities Today!
Take the first step to starting your new career.