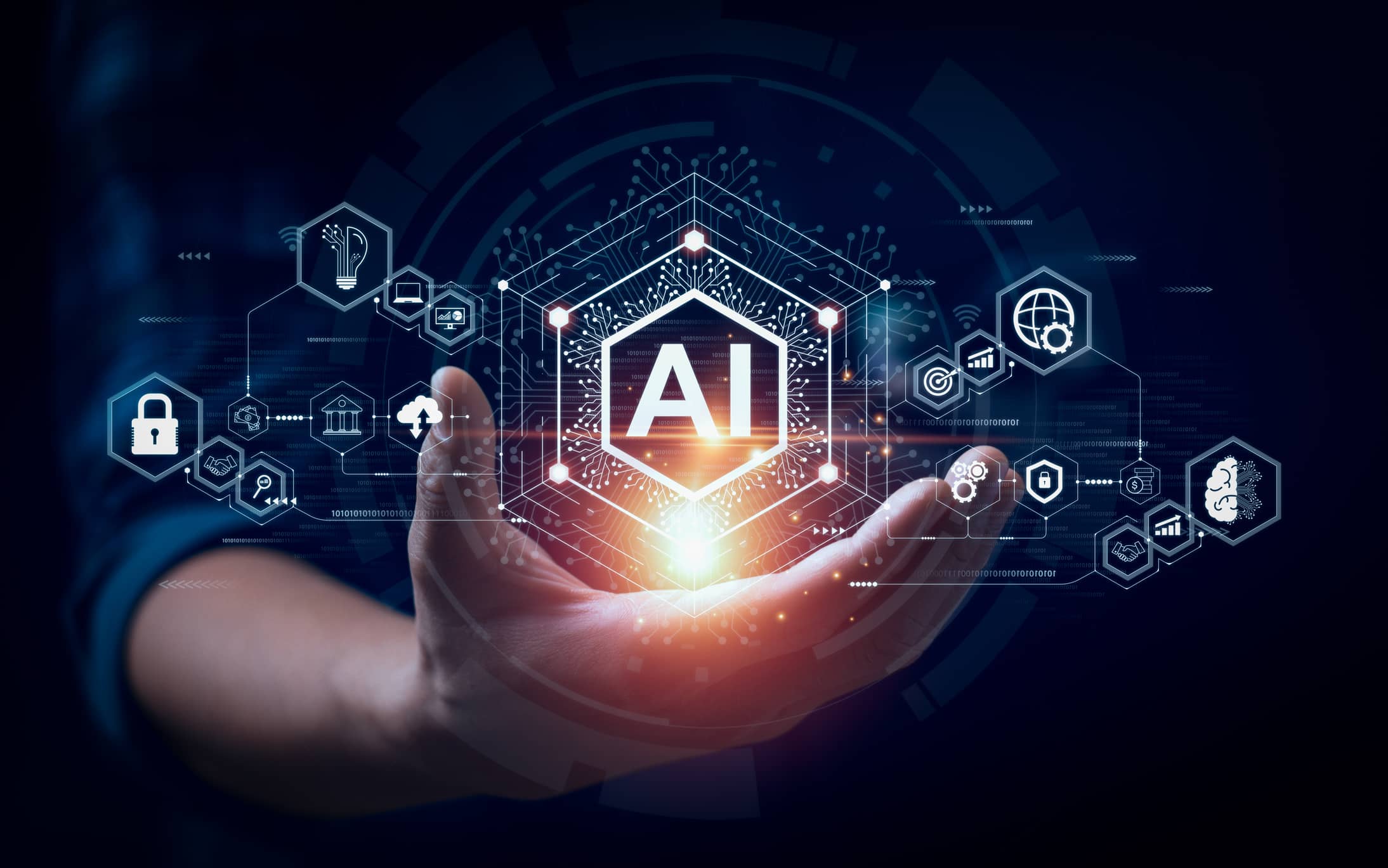 Artificial Intelligence in Medicine: A 2023 Update for Physicians
Artificial intelligence in medicine has made inroads in many aspects of interest to physicians, including drafting answers to patient questions sent from patient portals, speeding up imaging studies, and assisting in diagnoses or predicting death.
"AI will be part of the everyday workflow," said Adam Rodman, MD, MPH, at Beth Israel Deaconess Medical Center in Boston, a coauthor of a recent study about using AI for diagnosing complex cases. "A lot [of physicians] are using it as an adjunct. People are using it to help solve tricky cases, so they do not miss something."
History of artificial intelligence in medicine
Artificial intelligence (AI) refers to computer systems that can analyze complex and large amounts of data, find correlations and patterns, and imitate human thinking. The more data, the better the outcome from the computer.
John McCarthy, a mathematics professor at Dartmouth College, in the 1950s, first came up with the term artificial intelligence. The Dartmouth Summer Research Project on Artificial Intelligence founded AI as a research discipline.
Other industries use AI in a variety of ways, including the robots that vacuum floors; the suggestions an iPhone makes as the user types a text; the use of personal assistants, such as Siri and Alexa; and driverless vehicles traveling on the country's roads.
Various algorithms have been developed for AI in healthcare. Generative AI refers to the ability to produce words.
"The generative-AI space is focused on assisting providers to perform better through the power of large language learning models," said Kris Narayan, chairman and CEO of MediKarma, which promotes patient engagement and empowerment with its Jill AI health assistant. "Given the rising cost of healthcare overall, AI technology has an opportunity to solve the ever-elusive patient engagement and preventive care model and bring it mainstream."
Recent advances for AI in healthcare
Physicians at Beth Israel Deaconess Medical Center recently published a research letter in the Journal of the American Medical Association, describing the use of the Generative Pre-trained Transformer 4 (GPT-4) AI model to diagnose difficult cases from clinicopathologic conferences. AI's top diagnosis was accurate to the actual diagnosis 39 percent of the time and included the correct diagnosis in the differential 64 percent of the time."
"This has performed as well as anything we have done before," Rodman said.
The Beth Israel Deaconess researchers did not compare the results to physicians' diagnoses. However, researchers at the University of Pittsburgh in Pennsylvania compared its AI algorithm for ECG diagnosis in patients with chest pain at multiple sites and reported in Nature Medicine, finding the AI model "outperformed practicing clinicians and other commercial interpretation systems."
"Researchers from Stanford University, in Palo Alto, California, reported in BMC Medical Informatics and Decision Making about developing an algorithm used to evaluate all admissions to the hospital and determine which patients were likely to die within the next three to 12 months, and during a pilot automatically referred those people to the palliative care team.
In a 2020 article in Anesthesiology, a physician from Massachusetts General Hospital in Boston and Harvard Medical School, and his colleagues, reported that AI for physicians could help with perioperative support, critical care, and pain management.
A focus on AI in radiology
Radiology is another area that has adopted artificial intelligence, with researchers conducting a number of studies on its potential. AI in healthcare can analyze images, streamline tasks, identify conditions, and reduce noise, according to an article in The New England Journal of Medicine and reported in Aunt Minnie.
A Chinese study published in eClinicalMedicine found AI can "improve radiologists' diagnostic performance for identifying patients with early breast cancer." Similarly, research led by the Italian Institute of Technology in Genoa reported in Radiology that AI was able to predict patients' breast cancer risk following a negative mammogram.
Korean researchers found an AI model increased radiologists' ability to identify lung cancer on chest X-rays and reported the findings in Radiology. And a different group of Korean researchers found AI was able to predict 30-day mortality for patients diagnosed with community-acquired pneumonia better than the CURB-65 score, an established tool, according to the study published in the American Journal of Roentgenology.
Using artificial intelligence in medicine
Many aspects of AI for physicians may occur without much fanfare. For instance, Nuance includes AI and machine learning to assist physicians using Dragon Medical One when dictating documentation.
EPIC and Microsoft announced the companies are collaborating to integrate generative AI into EPIC's electronic health record systems to "increase productivity, enhance patient care and improve the financial integrity of health systems globally." Physicians at UNC Health in Chapel Hill, North Carolina, will serve as early adopters to try out the system.
Some healthcare systems have deployed AI for case management, according to Eric Topol's book Deep Medicine: How Artificial Intelligence Can Make Healthcare Human Again.
IBM reports that AI for physicians mostly is used for clinical decision support and analyzing images.
"AI technology like Jill AI provides immense value to providers with enhanced relationships with their patients that go beyond the walls of a medical facility, tackles long-standing issues like a patient's inability to access care, making co-payments for each appointment, language barriers, and other social determinants of health," Narayan said. "The patient–provider relationship now becomes a two-way relationship where both feel like they are part of a team instead of the burden of outcomes solely being their physician."
"Magnetic resonance imaging equipment at the newly opened Orlando Health Jewett Orthopedic Institute in Florida can complete an MRI in seven minutes, sped by AI," said Jonathan Kazam, MD, director of radiology for the orthopedic institute.
Reasons for caution?
Rodman cautioned the GPT-4 AI model is not HIPAA compliant, and it can make things up. Additionally, AI can show biases. He recommended "physicians remain aware of AI and its potential."
"As the technology continually improves, it will become a big part of [doctors] lives," Rodman said. "Doctors should have a seat at the table."
"Rodman emphasized the need for standards to judge the performance of AI tools."
"In my opinion, it needs to perform at the level of an expert physician at a variety of tasks," Rodman said.
AI will continue to improve and will likely prove helpful as an adjunct in addressing healthcare's challenges.
"There is no risk of GPT-4 replacing physicians," Rodman said.
Industry Insights in the Palm of Your Hand
AMN Healthcare is the leading placement firm for physicians and advanced practitioners in the U.S. Our research teams also conduct in-depth surveys and studies on matters pertaining to physician recruitment and the healthcare workforce.
Access our industry insights, or, to discuss your physician career prospects, simply complete the form on the top right side of this page. One of our career specialists will contact your to discuss next steps.