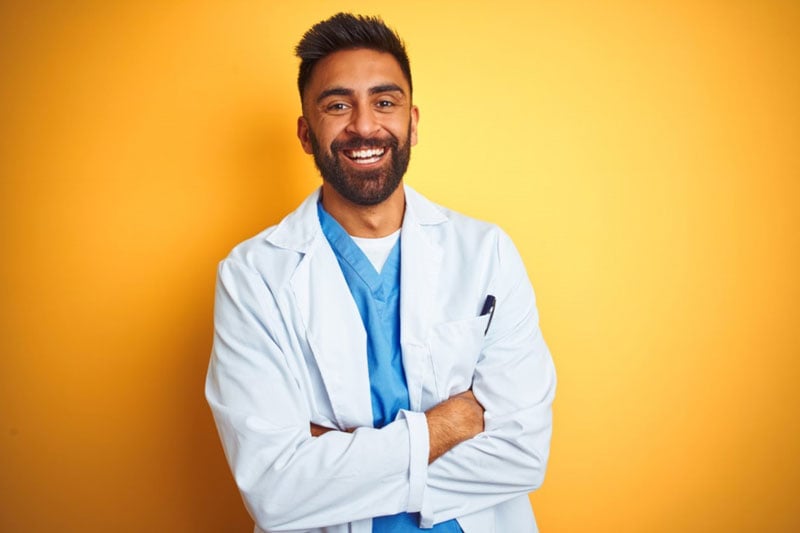 Self-care for Physicians: 5 Strategies for Success
We are officially into May, which re-introduces us to a critical issue that many humans from all walks of life must contend with—mental health. Mental Health Awareness Month has become a crucial opportunity for people to join in discussion, mindfulness, and advocacy to support those who encounter mental illness every day.
In health care, physicians and other providers are used to making patients a priority in the course of their work, striving to facilitate positive physical and mental health outcomes for those they care for. But self-care is equally important for physicians to build a healthy work-life balance and avoid burnout in their careers.
How good are you at taking care of yourself? Are you finding a reasonable balance between work and home life? Is there room for Improvement?
Common obstacles and impediments to physician self-care
What's blocking your way or preventing you from taking better care of yourself? Here are three common culprits.
Yourself. Your biggest obstacle to self-care may be…you. Do you push yourself or work harder or longer than you have to?
Clayton Bell, MD, an integrative medicine specialist at The University of Tennessee Medical Center, noted that physicians tend to be givers and inclined to sacrifice their own health in their drive to improve the health of others.
"As a group, we derive much our value from accomplishments, position, prestige and productivity," said Bell. "This innate drive to 'do' and push through helps us get through medical school and residency but often leads to our own detriment once we enter the workplace."
If you're just starting out in your career, remember that you're no longer at the mercy of a residency program director, said orthopedic surgeon Christopher Donaldson, MD, who works with the Orthopaedic Medical Group of Tampa Bay. Now it's time for you to figure out your own criteria for success.
Time. Otolaryngologist Inna Husain, MD, points to physicians' lack of time overall and lack of control over one's time as major impediments to self-care.
"As physicians, we are on call for our patients. What this means is that we continue to think about their problems and help solve them even after call for our patients," said Husain, associate residency program director and section head of otolaryngology at Rush University Medical Center.
"Physicians are often never truly disconnected from their work life," she continued. "Even when on vacation, we can get calls, pages and emails about our patients. It is very difficult to focus on yourself when you are worried about others."
Job expectations. Orthopedic surgeon and sports medicine specialist David Geier, MD, ticks off a list of the job demands that many physicians face today.
"We see patients, operate, take call—but now we also spend time on the phone with insurance companies trying to get tests approved or sit in meetings that feel like a waste of time," said Geier, author of That's Gotta Hurt: The Injuries that Changed Sports Forever.
"We update charts during 'pajama time'—after we go home, before we go to bed," he continued. "There's constantly pressure: to see more patients in less time, to get overhead lower, to get ratings and patient satisfaction scores up."
Husain also cited electronic charting, calls to pharmacies and other "behind the scenes" work as tasks that take a lot of time and energy and yet can't be neglected.
5 key strategies for physician self-care
Physicians can't leave self-care to chance. Experts stress the importance of figuring out what you need and being deliberate about working toward it. These five core strategies are a good place to start.
1. Establish work-home boundaries. This may sound like a tall order, but you need the time away from work, physically and mentally, to relax and recharge. One strategy to try: put your phone away for a few hours, and let your colleagues or partners know that you won't be reachable, unless there's an emergency. Or try to limit how often you check your email away from the office.
2. Prioritize family time. Your organization will take as much time as you give them, but at what cost? Donaldson makes spending time with his wife and two children a priority. "You can't ever get back time with your family," he said. If your current work situation can't or won't accommodate your family's needs, it may be time to consider another position.
3. Get enough sleep. Adults, including medical professionals, need 7 to 9 hours of sleep per might, but many aren't getting it, said Hilbert. Start by making small changes, and eventually you'll form a good habit, she said.
4. Exercise. "Exercise every day, no matter what," said Geier. "Whatever you love to do—running, weightlifting, cycling, CrossFit, yoga, playing basketball or soccer—it doesn't matter. Just find a way to spend 30 minutes in physical activity every day." Exercise can help your state of mind, too; Bell noted that he practices yoga daily to help him keep up his resiliency, which helps him a lot on stressful work days.
5. Maintain a healthy diet. Are you following the same advice that you might give to a patient about eating right? Or are you eating junk food on the go, or gobbling something without even tasting it while you're charting? Think about the fuel you're consuming and see where you could make improvements.