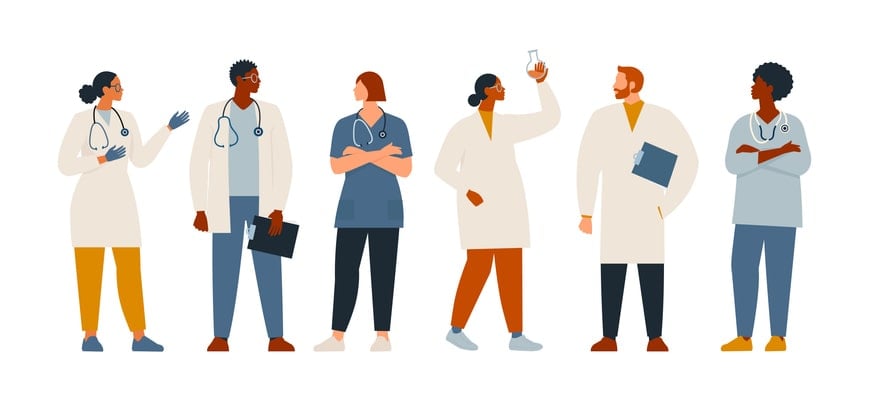 Average Physician Workweek: How Doctors' Hours Are Changing
A 2014 study by AMA Insurance found that most physicians' workweeks were in the 40- to 60-hour range, yet more than a quarter reported working more than 60 hours, with a few (5 percent) averaging 80 hours or more. Their number of days worked varied, depending on the requirements of their particular workplace.

Yet researchers have noted a trend in recent years that physicians in the United States are actually working fewer hours and seeing fewer patients overall. The trend may have some benefits for physicians but could have serious implications for the physician workforce in the future—and the ability of patients to get access to a physician for care.

"What we're seeing is that physicians are working fewer hours than they did in the past," said Janis Orlowski, MD, chief health care officer of the Association of American Medical Colleges (AAMC).

Many physicians report that they're suffering from burnout—and it's affecting their work plans. Studies show that physician burnout can translate into reduced clinical work hours.

A study of physician career satisfaction published in Mayo Clinic Proceedings in 2017 found nearly 20 percent of the physicians in clinical practice reporting that it was "likely or definite" that they would reduce their clinical hours in the next year. And that could have profound implications on the overall physician supply.

Physician workweeks: A look at the data
The AAMC Workforce Studies team traces and analyzes data and research relevant to the physician workforce. Their research has indicated that physicians were working about 54 hours per week in the 1980s. By the 1990s, that number had dropped to 53.

"And more recently, it's down to 52," said Orlowski.

But she noted that these figures reflected the weekly hours worked by male physicians who were surveyed. Meanwhile, the data for female physicians showed a decline from 46 hours in the 1980s to 44 hours in the 1990s, and then an increase up to 47 hours in the 2000s.

"So, physicians are working slightly fewer hours, and with male physicians, it's definitely less, but with women, it's more variable when it comes to the number of hours that they work," she said.

The 2018 Survey of America's Physicians, conducted by AMN Healthcare on behalf of The Physicians Foundation, also found that physicians are working fewer hours and seeing fewer patients. According to survey data collected earlier in 2018, the average physician workweek is 51.4 hours, down from 52.63 hours in 2016. The following table shows the breakdown in hours worked by physician type.


2018 Average Physician Hours Worked Per Week
Physician Type
Average Physician Workweek
Age 45 years or less
54.73 hours
Age 46 years or more
49.87 hours
Male physicians
51.89 hours
Female physicians
50.46 hours
Practice owners
51.96 hours
Employed physicians
53.73 hours
Primary care physicians
50.64 hours
Physician specialists
51.76 hours

The average number of physician work hours per week may continue to change, as 22.3 percent of the doctors in the AMN Healthcare survey said that they plan to cut back on their work hours within the next one to three years.

How a decrease in physician work hours affects healthcare
With all of the concerns about physician burnout and work-life balance, the trend toward reduced work hours may be beneficial for an individual physician if it improves his or her job satisfaction. And an average decrease of two hours per week doesn't seem like much when you consider just one physician.

But those physician hours really add up when you consider the entire workforce, noted Orlowski. The challenge that lies ahead when physicians work fewer hours per week is making sure that there are enough physicians available to meet the needs of their patients.

"Those two to three hours add up to many FTEs [(full-time equivalents)]," she said. "That's why it's important to know and to plan for."

Indeed, the Mayo Clinic Proceedings study noted that a reduction in physician work hours, coupled with an exodus of physicians from their current clinical practice, could significantly affect the physician workforce.

"Reduction of clinical work hours results in reduced access to care for patients and thus has a direct effect on the adequacy of the physician supply," the authors wrote. "Leaving current practice, even for another practice, erodes continuity of care and results in reduced access during the transitions, as the physician is either ramping down capacity in their old practice or ramping up in their new practice."

Burnout: When too much is too much
A slight reduction in average hours worked per week does not solve the very real problem of physician burnout. In fact, burnout may play a role in physicians choosing to reduce their hours or leave their jobs altogether. According to psychologist and researcher Christina Maslach, the three key signs of burnout are (1) overwhelming exhaustion; (2) feelings of cynicism and detachment from the job; and (3) a sense of ineffectiveness and lack of accomplishment.

Individual physicians can monitor themselves for signs of burnout by examining their work habits, stress levels, and other factors, and consider an evaluation such as the Maslach Burnout Inventory.

Devjit Roy, MD, a hospitalist at Wyoming Medical Center and NERD Health and Wellness Center in Casper, Wyoming, knows what it feels like to work long, hard hours. When he started feeling burned out, he knew he had to do something. He had to start paying attention to the problem and setting some boundaries.

"To sustain the health of my patients, I have to sustain my own health," he said. "By encouraging physicians to focus on their own health and wellness, we can continue to help our patients but get to a path of wellness."

He suggested that physicians take a look at the number of patients they see per day, to see what reasonable limits they can set. They can also consider hiring scribes or additional medical assistants to help out where possible.
To learn more about locum tenens jobs and opportunities across the country, connect with an AMN Healthcare recruiter by completing the form on the right of this page.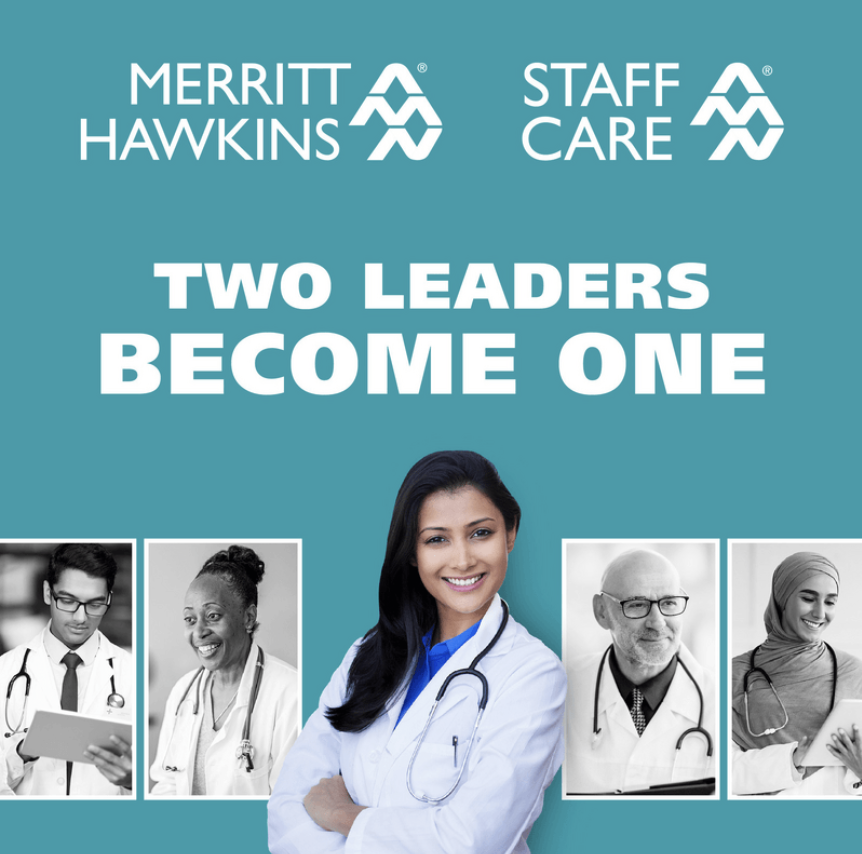 Welcome to AMN Healthcare
Bringing two Physician staffing leaders, Merritt Hawkins and Staff Care, together as AMN Healthcare.