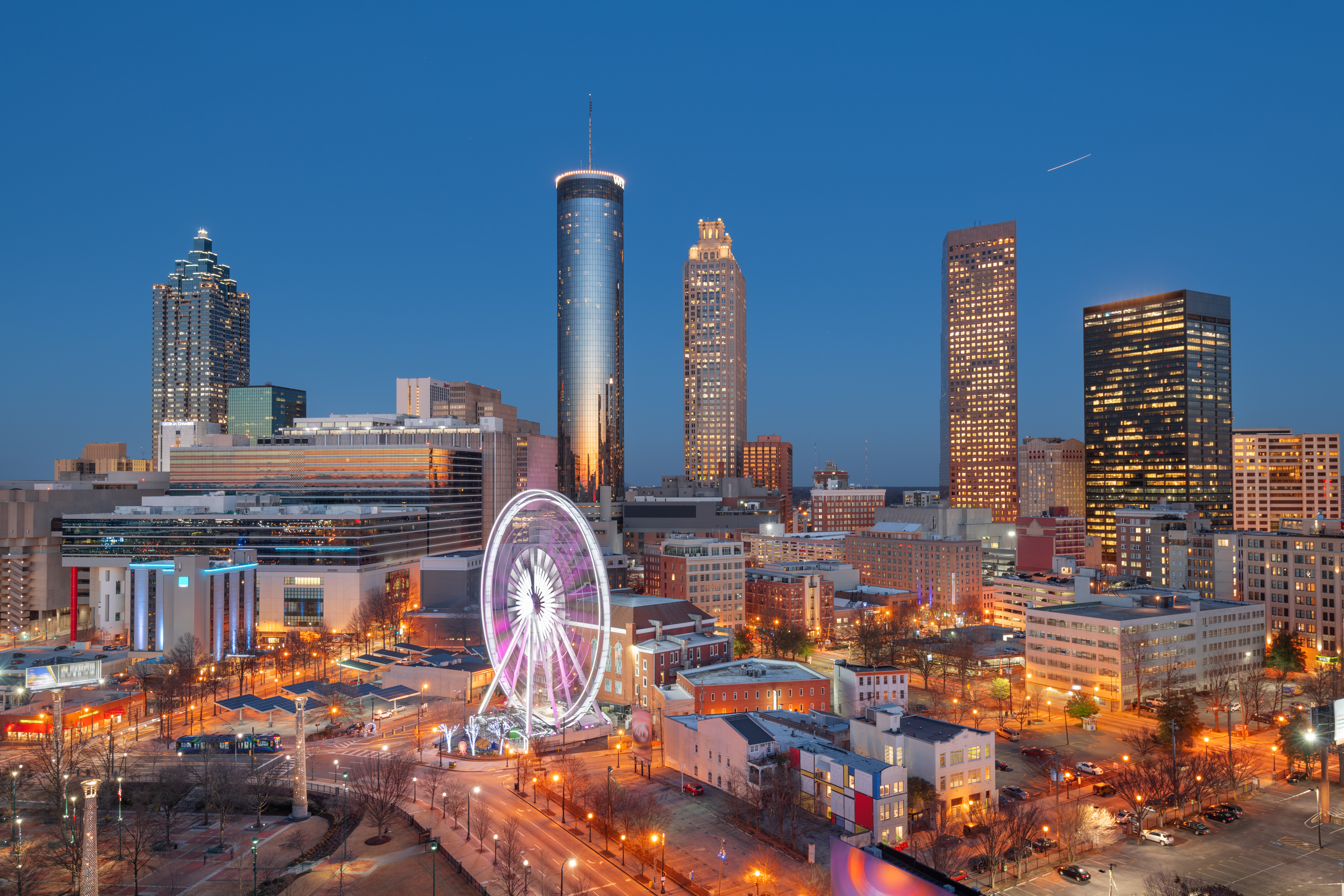 The 10 Best Cities for Nurses
Unsure where to take your next nursing job? These cities should be on your list.
You can't beat travel nursing for finding adventures and resume-building, but are there other factors to consider when creating your bucket list of locations? How do you determine the best cities for nurses? Quality of life, amenities, job opportunities, nursing salaries, cost of living, and even the city's personality or vibe are all important considerations.
Your professional growth and personal enjoyment are both important to the team at AMN Healthcare when we work to find the best opportunity and the best city for nurses on each travel assignment. Take a closer look at these best cities for nurses that you just may want to call home.
The Top 10 Cities for Nurses
Atlanta, Georgia
Atlanta is home to over five million people in their sprawling city, making it one of the largest metropolitan areas in the U.S Indeed.com reported that Atlanta provides many high-paying nursing jobs with a wide variety of specializations. Atlanta offers plenty of outdoor activities, such as the Piedmont Park in the middle of the city, boasting over 200 acres, the park hosts walking paths, dog parks, swimming pools, farmer's markets, and hosts a variety of festivals.


Boston, Massachusetts
With top-ranking hospitals and medical centers, Boston is a nurse's dream city. Boston is ranked number five on Indeed's 2021 list of 30 Best Cities to Live for Nurses and is home to over sixty medical or healthcare colleges and universities in the Boston metro area. Home of Fenway Park and the Freedom Trail, travelers can also enjoy beaches with easy day trips to Martha's Vineyard and Nantucket.


San Diego, California
If fish tacos, flip flops, and nurse-friendly hospitals are your jam, San Diego is your Shangri-la. Boasting 70 miles of coastline, world-class attractions, and the best year-round weather in the country, this beach city scores a perfect 10 in desirability on the U.S. News & World Report's rankings. The sunshine tax does translate into some fairly steep rents and mortgages, but that won't affect those on travel nursing jobs.


Los Angeles, California
Although Los Angeles metropolitan area employs over 75,000 nurses, nursing jobs are still abundant. Another bonus to choosing an assignment in Los Angeles is that southern California offers some of the highest compensation for nurses. The city's diversity and wide range of options – from activities to cuisine – also make Los Angeles an attractive city to work in.


New York City, New York
NYC is just one of those travel nursing locales you must experience. It packs more to see and do into one metro region than anywhere else, including an incredible concentration of standout regional hospitals that can build your nursing resume. New York is among the 10 states projected to account for half of RN job growth (for the years 2012-2022), so the nursing job opportunities are plentiful and nursing salaries are among the best in the country.


Pittsburgh, Pennsylvania
If you're looking for career development in a large mid-western city, Pittsburgh should be a major option. Pittsburgh is home to many reputable nursing programs. These include traditional four-year institutions like the University of Pittsburgh, as well as specialized schools. Home to the top-rated Andy Warhol Museum, U.S. News ranked Pittsburgh on their 2022-2023 list of "Best Places to Live", "Cheapest Places to Live", and "#1 Best City in Pennsylvania".


San Antonio, Texas
San Antonio landed at #14 on the list of "Highest Paying Cities for Nurses" (www.toprntobsn.com). In addition to stable compensation, San Antonio's housing expenses are 18% lower than the national average; utilities are 11% lower; transportation like bus fares and gas are 5% lower, and groceries are 10% lower than the national average. Not only does your dollar go far, but there is so much to do in this growing metro area! The city offers a self-guided history tour and a separate self-guided art tour, they have city bicycles available, and natural caverns to explore.


El Paso, Texas
El Paso is considered one of the safest metro areas in the country, but don't confuse safe with boring. Located right on the U.S.-Mexico border, El Paso enjoys a laid-back, cross-cultural atmosphere, and its residents take full advantage of its year-round sunshine with outdoor sports and events. If you're looking to buy a home, Movoto.com ranks El Paso in the top 10 cities to do so, noting that the city stood out for its school quality score.


Austin, Texas
Austin's warm weather and legendary music industry attract people from all over the country, including travel nurses. As more and more people flock to Austin, housing costs have increased; but, Austin is also one of the highest paying U.S. cities for nurses, ranked #16 on the list of "Highest Paying Cities for Nurses". You can find the best barbecue and authentic Mexican food in Austin, and it's coined the "live music capital" of the U.S. thanks to over 100 venues holding free live music every day of the week.


Palo Alto, California
While Palo Alto is typically known for hosting the biggest players in the tech industry, it is a great place for a travel nurse assignment because of the high pay rates, plus it's a city that is safe with plenty of parks and green spaces. Palo Alto is rich in culture and activities. It is home to the world-renowned Cantor Center for Visual Arts and "The Magic Forest" in Rinconada Park.


AMN Healthcare's recruiters can help you find the city and job of your dreams! Apply to begin your travel nursing career with AMN Healthcare.
Sources:
Drexel University Online. The Future of Nursing: The Best Cities & States to Work. https://www.online.drexel.edu/nursing-today-and-tomorrow.aspx
Smith, Kevin. (2021, October 4). Southern California Among Best Paying Places for Nurses.
https://www.dailybulletin.com/2021/10/04/southern-california-among-best-paying-places-for-nurses-report-says/
TopRNtoBSN.com. (2022, May 4). 25 Highest Paying Cities for Nurses. https://www.toprntobsn.com/highest-paying-cities-nurses/