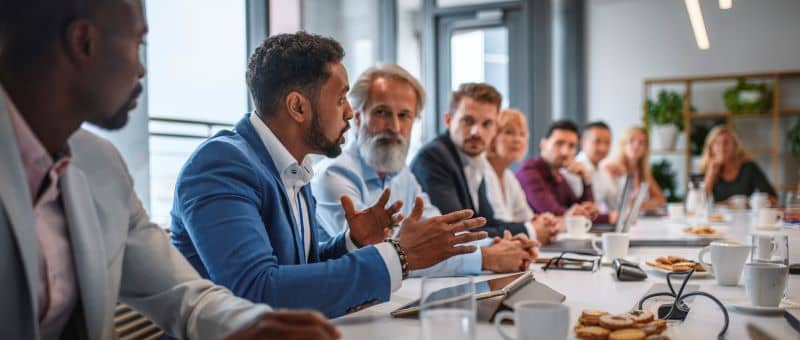 Trends Impacting Healthcare Executives in 2016
On-demand Webinar
The rapidly evolving healthcare landscape creates a challenging environment for healthcare executives. Managing the numerous changes and navigating organizations through the shift from volume to value-based care is essential. Adding to the complexity are 11 emerging healthcare trends impacting executives in 2016. To be successful, executives must work on multiple fronts, building new competencies and expanding their influence across organizations and into
the community.
Watch our on demand webinar to:
Examine the internal and external forces influencing healthcare leaders, including population health management, physician engagement, new leadership skillsets, executive turnover, succession planning and more
Discuss strategies to overcome challenges presented
Highlight best practices and share insights from healthcare executives who are working to better position their organizations for healthcare's
future landscape
Featured Speakers:
Ralph Henderson
President, Professional Services and Staffing
AMN Healthcare
Ralph Henderson, President of Professional Services and Staffing for AMN Healthcare, is responsible for leading client services and the sales and financial performance of AMN staffing businesses that comprise nurse, allied, locum tenens, interim leadership and executive search. Mr. Henderson joined AMN as President, Nurse Staffing, in September 2007. In February 2009, he was appointed President, Nurse and Allied Staffing, and in February 2012, he was named President, Healthcare Staffing, as he assumed executive leadership for all temporary staffing divisions.

Mark Madden
SVP, Senior Executive Search
B.E. Smith
As Senior Vice President of Executive Search at B.E. Smith, Mark Madden brings more than 25 years of expertise in healthcare recruitment for senior executives, physician executives and senior services administrators. He has led the full scope of the executive search process, working with boards, senior level executives and physicians. His search engagements have included C-suite positions for large multi-site, integrated and tertiary health systems, as well as smaller community hospitals and medical group practices.