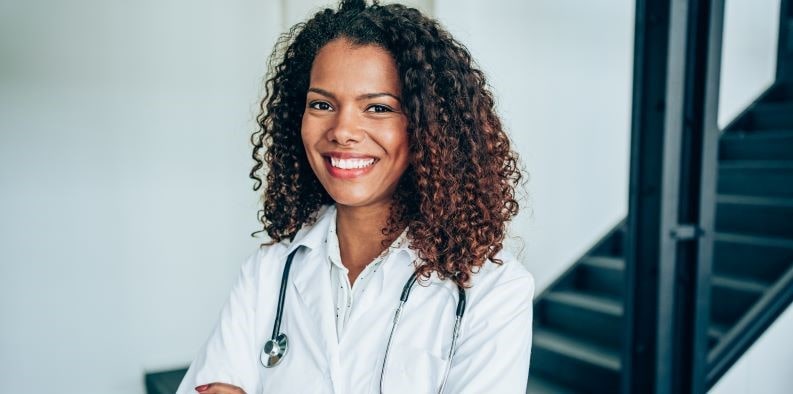 Research: Dispelling Myths about Locum Tenens Physicians and Quality of Care
For more than 15 years, the use of locum tenens physicians has been increasing in the United States.
Locum tenens physicians fill in for other physicians on a temporary basis for a range of a few days to up to six months or more. More than 40,000 physicians work locum assignments annually, according to a 2019 Staffing Industry Analysts report, US Healthcare Staffing Market Assessment.
About 85 percent of U.S. healthcare facility managers had relied on locum tenens physicians in 2019 and 25 percent had used locum hospitalists, according to Staff Care's 2020 Survey of Temporary Physician Staffing Trends. Hospitalists were the second highest in demand, after primary care.
Until recently however, there were virtually no studies comparing outcomes in patients treated by employed hospitalists and those treated by locum hospitalists.
Without the data to provide quality assurance, some in the healthcare industry feel that locum tenens physicians have different clinical competencies than the physicians whom they replace.
However, two recent studies dispel this misconception.
Two Studies Show Comparable Patient Outcomes
According to a study published January 2021 in the Journal of General Internal Medicine, internal medicine patients receiving care from locum tenens hospitalists had shorter stays and lower hospital costs without increasing readmissions or mortality.
The study included 1,273 adult admissions, with a mean patient age of 61 years. Fifty-two percent were women. The study period occurred pre-pandemic, from February to April 2019, and took place at the 800-bed Promedica Toledo hospital, a tertiary facility in Ohio, serving urban and suburban communities.
Patients treated exclusively by a locum hospitalist had a 1.2-day shorter length of stay, with an average hospital cost savings of $1,339 per patient.
Another paper published in 2017 in the Journal of the American Medical Association (JAMA) used a random sample of Medicare fee-for-service beneficiaries hospitalized during 2009-2014. The study found that among hospitalized Medicare beneficiaries treated by a general internist, there were no significant differences in overall 30-day mortality rates among patients treated by locum tenens compared with non–locum tenens physicians.
Additionally, the study found that patients treated by locum tenens physicians had slightly higher Medicare Part B charges ($1,836 vs $1,712), slightly longer lengths of stay (5.64 days vs 5.21 days), but lower 30-day readmission rates (22.80% vs 23.83%).
Passion for Care and Freedom: What Motivates Locum Tenens
These results should foster confidence in hospital systems as well as physicians and other leaders that the use of locum tenens is a tried and true strategy to fill in for gaps in coverage.
The researchers of the Journal of General Internal Medicine study suggested that one reason for the favorable outcomes is the high professional standards to which locum tenens physicians are held.
In many instances those who pursue locum tenens roles are experienced professionals seeking to create the ideal lifestyle for their needs, including using it as a bridge to retirement. Others flock to it to enjoy the freedom to focus solely on patient care, avoiding many administrative pressures and policy decisions and avoiding the burnout that is increasing among physicians. An Agency for Healthcare Research and Quality (AHRQ) funded project found that more than half of primary care physicians report feeling stressed because of time pressures and other work conditions. Additionally, many use the locum tenens opportunity for exposure to different facilities, new procedures, and different equipment to continually learn and challenge themselves. Residents and mid-career doctors often choose locum tenens as an opportunity to trail an organization before they make a long-term commitment.
In the same report from Staff Care cited above, 73% of healthcare facility managers reported the main benefit locum tenens providers deliver is continual treatment of patients. Patients can expect to receive the same quality of care whether they're being seen by a staff physician or a locum tenens provider, and locum tenens physicians have proven that they are as knowledgeable, skilled, and concerned about quality of patient care as employed physicians.
Opportunities for Physicians and Care Organizations
AMN Healthcare physician and advanced practice solutions help our clients fill vacancies with vetted, qualified medical professionals in over 100 specialties. This enables hospitals, health systems and clinics to continue delivering high-quality patient care while driving revenue and efficiency.
AMN has more than three decades of experience and success providing temporary locum tenens physician services, including recruiting and placing top physicians and advanced practice providers, in jobs across the country. Examples of advanced practice roles include Physician Assistants, Nurse Practitioners and Certified Registered Nurse Anesthetists.
If you are a physician who has thought about working locum tenens assignments, AMN has open positions available across the United States. Opportunities include working with adults or children, in large or smaller facilities, and day-shift or nocturnist positions.