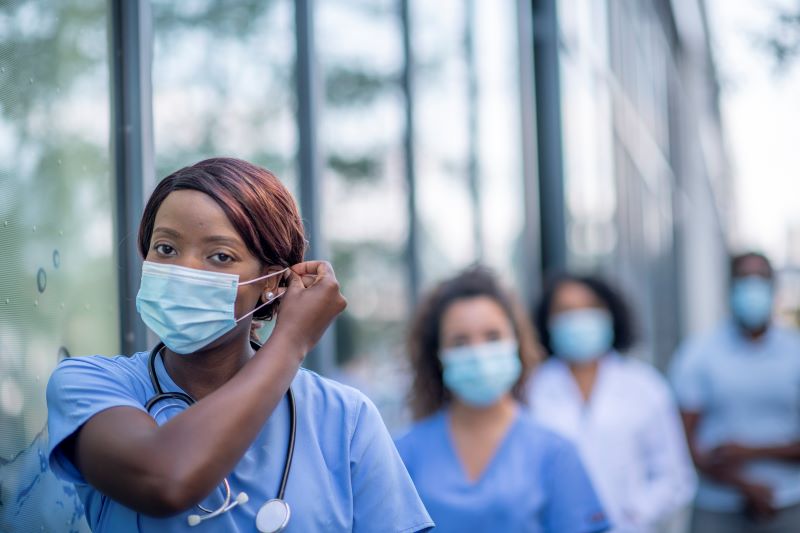 Today's Healthcare Facilities Know that Preparation for Any Nurse Staffing Contingency is a Major Factor for Success
Preparing for Fall, Winter and Flu Seasons
If COVID-19 has taught us anything, it has highlighted the need for a plan of action that covers the most important bases. As vaccinations are rolled out across the nation and we begin our journey back to normalcy, we must keep an eye on what may be a challenging fall, winter, and flu season in 2021 and into 2022.
Fall and Winter Seasons Create Unique Healthcare Staffing Shortages
As the U.S. population becomes more mobile with the decrease of COVID-19, with people going back to in-person work and school, forecasts for a more significant flu season could increase. The combination of the annual flu epidemic and any new resurgence in the Coronavirus pandemic could mean a greater need for nurse staffing.
Upcoming Nurse Staffing Coverage Scenarios to Consider
Back to school nurse staffing as students return to onsite learning
Staffing needs for companies as they return their workforce to the office
COVID-19 vaccination and/or testing onsite or in special locations (airports, pop up hubs)
Increased census with patients pursuing medical treatments delayed during COVID-19
Coverage for nurse staffing fluctuations, including vacancies, leaves of absence, vacations, or during necessary permanent staff training
Our Nurse Staffing Agency is Here to Help
Whether you need per diem coverage, block booking coverage, travel nurses, or a combination of services, we can provide the nurse staffing you need to administer flu shots or help your facility maintain coverage across nursing specialties.
AMN Healthcare can connect you to the largest and most diverse pool of nurse staffing candidates, including RNs, CNAs, LPNs, and MAs ready to report to your facility for short- or long-term assignments.
Why Choose AMN Healthcare for Your Nurse Staffing Needs?
The largest healthcare staffing firm, according to Staffing Industry Analysts, for both Nursing and Allied.
We strive to provide our caregivers with every resource possible, giving them confidence and peace of mind to make a difference in your organization.
Over 30 years of reliable local, daily, short and long-term healthcare staffing.
A Completely Screened, Ready-to-Work Solution
Our nurses are completely screened using a strict quality control process that covers licensure, credentialing, background checks, and the important clinical competencies needed for any client facility.
Preparation is the Key to Success
To learn more about the nurse staffing services we offer and how we can help you plan for a busy Fall and Winter season or any other contingency staffing need, please contact us today for more information.
Expect the Unexpected this Flu Season
As the nation continues the journey back to a new form of normalcy with COVID-19 vaccination adoption across a growing number of demographics, many experts are still cautious about the implications of the 2021/2022 flu season. Read more.