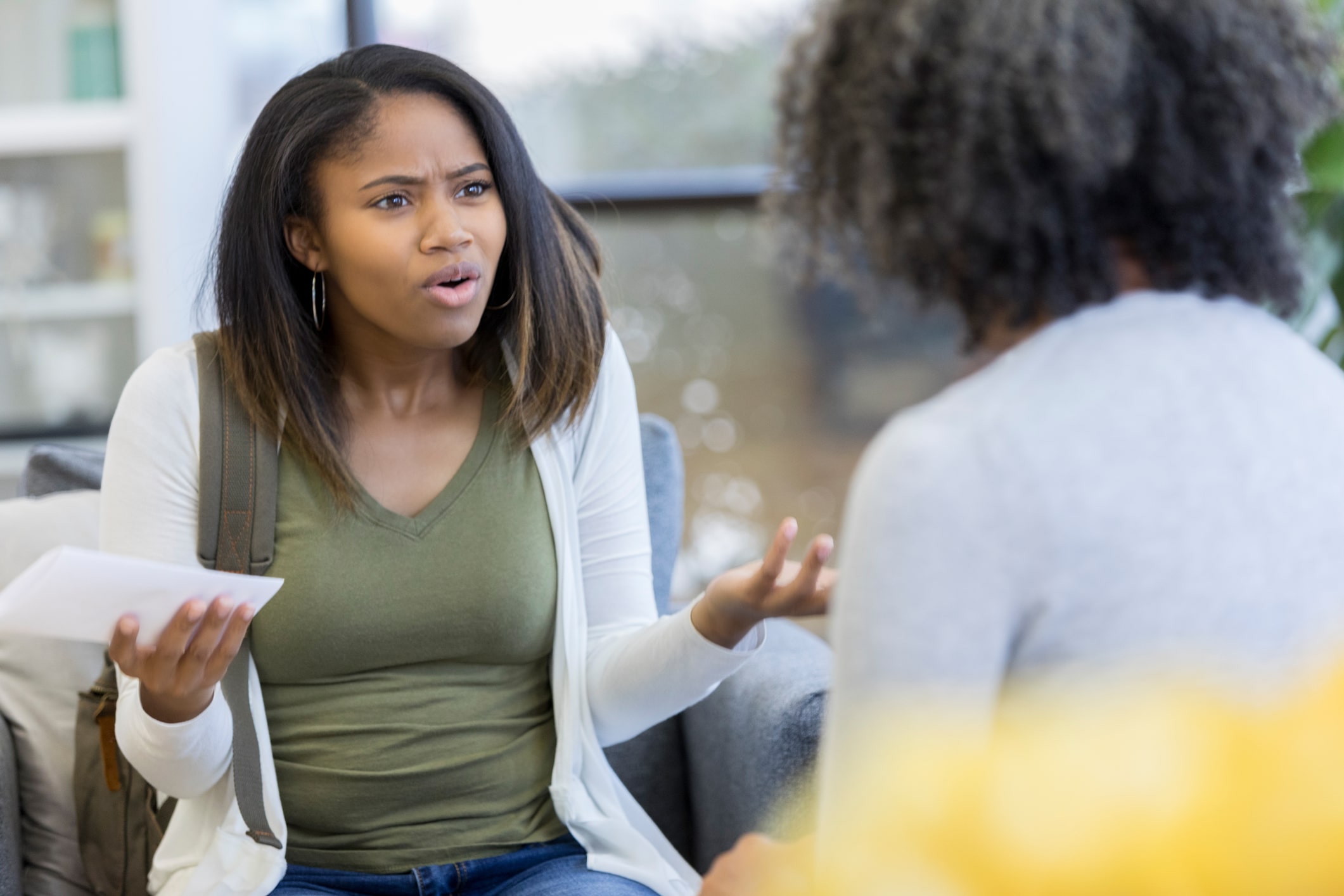 When Patients Don't Follow Doctors' Orders
Today, medicine offers some of the most advanced treatments and great outcomes for patients. Yet, for many men and women who do not or cannot follow their plan of care, good health remains a struggle.
"Providers must proactively partner with patients to identify and overcome potential barriers to adherence," said Emerson M. Wickwire, PhD, sleep medicine program director at Howard County Center for Lung and Sleep Medicine in Columbia, Md., and assistant professor at Johns Hopkins School of Medicine in Baltimore, who has studied adherence.
"From a motivational perspective, the single most important skill providers can develop is the ability to uncover what is important to the patient," Wickwire explained. "Too often, little attention is paid to the patients' goals for treatment. For example, most patients would rather spend time with their grandchildren than be readmitted to the hospital."
Three recent studies have showcased the need for greater patient engagement and adherence to a patient's plan of care and offered suggestions for care providers. All reported that not following plans of care resulted in readmissions, something hospitals are working to reduce.
A team from Boston Medical Center (BMC) reported in the Journal of General Internal Medicine that among 695 patients studied, those with a low degree of activation (a desire to learn about their disease and an inclination to assume responsibility for their own health) were nearly twice as likely to be readmitted within 30 days than patients more interested in self-care.
"Our results suggest that access to greater services is not sufficient to avoid readmissions, but that available resources need to be tailored to the patient's individual needs," explained lead author Suzanne Mitchell, MD, MS, a family medicine physician at BMC.
Leaving against medical advice
A Canadian Institute for Health Information study found that people who left inpatient care against medical advice were twice as likely as patients who completed their treatment to be readmitted to the hospital within a month and three times as likely to return to the emergency department within a week. Sixty percent of those patients seeking emergency care were admitted to inpatient services when they came back.
"Patients who leave the hospital against their physicians' advice face many health risks, because their treatments may not be complete, they may lack information on how to manage their condition and an adequate follow-up plan may not be in place," said Stephen Hwang, a scientist and physician at St. Michael's Hospital in Toronto, in a written statement.
Hwang acknowledged that patients have the right to leave and said that it's important for clinicians to ensure patients fully understand the possible consequences of that decision and to make arrangements that will decrease the risk of harm to those patients.
The institute examined the records of 25,137 patients who left the inpatient setting from 2011-2012, across Canada, except Quebec, and the records for 53,000 who left emergency departments in Alberta and Ontario against medical advice during the same period.
Patients who left either the ED or the inpatient setting were more likely to be younger, male, to have a history of leaving against medical advice in the past, to leave between 7 p.m. and 7 a.m., and to live in lowest income neighborhoods. About half of those leaving inpatient care had a documented mental illness or substance use disorder.
The paper suggested providers improve continuity of care and access to community-based services; take a more patient-centered approach to care with formal and informal care networks; and reduce the risks of poor outcomes for those who self-discharge.
Medication nonadherence
In a different study, researchers from Comprehensive Health Insights, a subsidiary of the insurer Humana in Plainsboro, N.J., studied claims data of patients prescribed the antibiotic linezolid (Zyvox) and found when the drug came with a high out-of-pocket cost for the beneficiary, those people were more likely not to take it or to substitute something else. They also were more likely to return to the hospital, according to a paper published in The American Journal of Managed Care.
Margaret K. Pasquale, PhD, of Comprehensive Health Insights, led the study, jointly funded with Pfizer, which markets oral linezolid, used for difficult-to-treat infections caused by methicillin-susceptible and -resistant strains of Staphylococcus aureus (MRSA), Vancomycin-resistant Enterococcus faecium and certain Streptococcus strains.
The researchers identified 1,062 Medicare patients prescribed oral linezolid between June 1, 2007, and April 30, 2011. They found 16.5 percent of those patients declined to purchase their linezolid prescription. Of those patients whose out-of-pocket costs exceeded $100, 27 percent did not fill the prescription. The mean out-of-pocket cost for those who paid a percentage as co-insurance was $466.52.
"Certainly, cost can be a barrier to medication adherence," Wickwire said. "But the rates on prescription non-fill in this study are not alarming. In fact, across disease states and medical prescriptions, adherence averages only 50 percent."
Infection-related hospitalizations were 14 percent higher in the group that did not buy linezolid than for those who took oral linezolid as prescribed, 23 percent vs. 9 percent. And the mean post-discharge cost for those who did not buy their prescriptions was $1,280.93 higher than those who took the drug as directed.
"If economic factors did indeed influence the decision to fill or reverse the linezolid prescription, then strategies to reduce member out-of-pocket costs (e.g., benefit design) for all health plan members could enable better member access, and in turn, reduce total healthcare costs," the researchers wrote. Pasquale declined to be quoted for this article.
Possible solutions
Several different care coordination and transitions programs have been shown to improve adherence and decrease readmissions. Humana has such a program, but the study did not look at whether the patients discharged on linezolid were receiving care coordination.
Walgreens has entered care coordination in a big way. Its WellTransitions® program implements a range of evidence-based, pharmacist-mediated interventions that have been shown to promote medication adherence and mitigate the risk of unplanned readmission. Walgreens' health systems pharmacies are located onsite in nearly 200 hospitals, medical centers and health systems nationwide.
"WellTransitions addresses the growing need for coordinated health care programs that can help improve patient adherence to medications and help hospitals reduce preventable readmissions," said Joel Wright, Walgreens group vice president of enterprise specialty.
The Walgreens pharmacists provide patient counseling, review medications, verify insurance benefits, offer financial assistance coordination, streamline authorizations, and deliver medications to the bedside before discharge where they discuss how to take the medication and possible side effects. Then, after discharge, the pharmacists follow up with patients, checking on progress and offering 24-hour support.
"In general, the program supports patient recovery through hospital-to-home steps designed to ease the transition of care, improve outcomes and reduce cost," Wright said.
Early results indicate that WellTransitions has been instrumental in helping to reduce patient readmissions. Walgreens client data shows that within the first six months after the program's implementation at five hospitals, WellTransitions patients had a 9.4 percent unadjusted rate of 30-day readmission, compared to a 14.3 percent 30-day readmission rate for patients eligible for but not participating in the program.
Other suggestions for improving patient adherence to care plans include mobile health applications to inform patients about their pharmacy benefit programs, such as RxEOB.com, and electronic reminders to take medications, including HealthPrize, which offers patients incentives for adherence, and PatientPartner, a mobile game that empowers patients and offers savings on prescriptions.
© 2013. AMN Healthcare, Inc. All Rights Reserved.