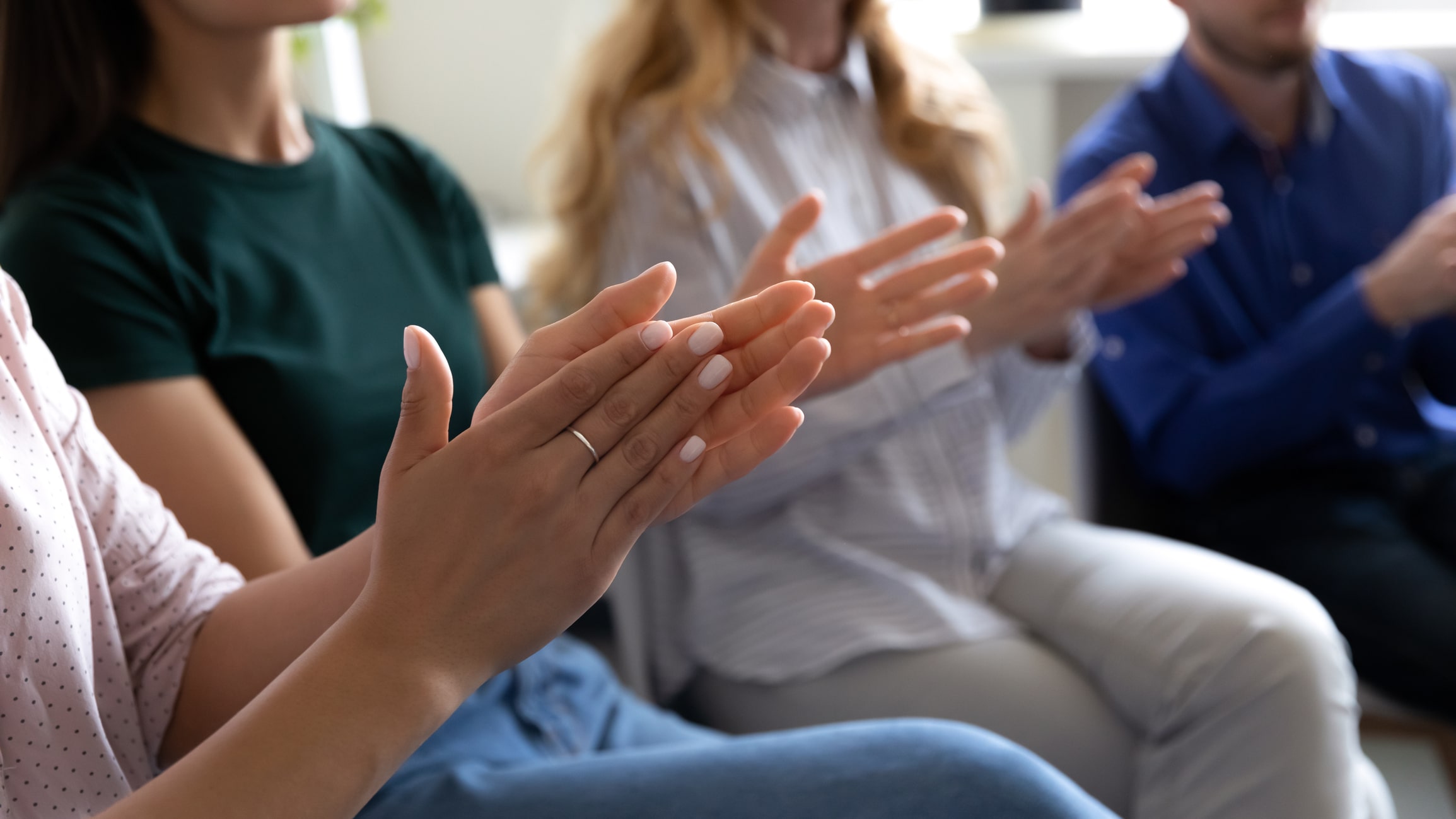 Three Innovations Recognized for Increasing Patient Involvement
Excellent medical and nursing care is not enough to improve Americans' health status. Patients must play a role, and with new models of care and government incentives, more providers are taking steps to involve patients in their own care. The Agency for Healthcare Research and Quality (AHRQ) recently highlighted three innovators in creating patient-involvement tools: Sentara SelfTest, Group Health Cooperative's MyGroupHealth portal and OpenNotes.
"The patient is a critical part of healthcare from the beginning to the end," said Beth H. Deaton, MBA, director of Sentara Consolidated Laboratories, part of Sentara Healthcare, a healthcare system with 10 hospitals based in Norfolk, Va. "You have a responsibility to live a healthy lifestyle, to ask the right questions."
Terri Boehm, director of web services at Group Health Cooperative in Seattle, also emphasized the importance of patient engagement for follow-through on treatment plans and making healthy choices.
"The more tools we can make available, the more successful they are going to be," Boehm said. "Patients want the information and want to know their course of treatment."
Sentara SelfTest
Sentara SelfTest offers patients an opportunity to monitor their health independently of a physician. For instance, they can track their cholesterol levels more frequently than at an annual exam to check their progress after making lifestyle changes.
Sentara Laboratory Services began the SelfTest program in 2005, initially to better serve the uninsured and patients with high deductibles. Patients select the tests they desire from a menu of options, which includes a basic metabolic panel, a complete blood count, hemoglobin A1c and thyroid stimulating hormone level. Patients sign a waiver and self-pay before their blood is drawn, saving Sentara billing and collection costs, which is passed along to the consumer.
"It gives them access to some basic health information and, if there is a problem, the opportunity to take that information to a physician," Deaton said.
The patient receives the results in the mail or can access them online through the health system's patient portal. A pathologist will call with any critical results. Sentara encourages patients to share the results with their physicians.
The program has grown in double digits every year, but it remains a small portion of the testing the health system performs. Patient-ordered laboratory tests increased by 25 percent in 2011 and year-to-date results suggest a similar increase in 2012.
Sentara Lab Services constantly reviews what tests are offered and responds to patient and physician suggestions. For instance, this year it added vitamin D at the request of a patient. The program required no new staff and minimal financial outlays, such as printing the order/waiver forms.
MyGroupHealth portal
Group Health Cooperative began operating the MyGroupHealth patient portal in 2003 to improve quality and safety, years before "meaningful use" entered the lexicon and the government set minimum standards for patient portal use.
"We had leadership who saw the potential of the Web to transform how we provided care and gave patients access to manage their own healthcare," Boehm said. "We saw a benefit early on."
From the beginning, patients could access medical records and secure message providers. Group Health held promotions and contests to encourage the portal's use. Staff registered members at clinics and special events.
"Active participation between the care team and the patient is critical," Boehm said.
While some physicians initially were fearful about being inundated with emails from patients, that did not happen. Nor were patients calling or emailing about concerns from their diagnostic testing. Group Health set aside time in providers' schedules to respond to secure messages and found that providers could see more patients who needed an in-person visit.
"It's a more cost-effective way to deliver care," Boehm said.
Using the system, specialists can view what happened in the primary care office and vice versa. Also, patients have access to that information and can review it at any time.
Now, 52 percent of adult health-plan members access the site, and 71 percent of members seen in one of the organization's medical centers use the portal. The system includes a mobile app.
"This is a win-win-win," Boehm said. "I would encourage people to try it and most likely they will be surprised how much it improves their relationships with their patients."
OpenNotes
OpenNotes is another online tool to boost patient involvement. It gives patients access to notes written by their physicians during an office visit. Researchers from Beth Israel Deaconess Medical Center in Boston; Geisinger Health System in Danville, Penn.; and Harborview Medical Center in Seattle, recently reported the Annals of Internal Medicine the results of a one-year trial, primarily funded by the Robert Wood Johnson Foundation. They found 85 percent of patients read the notes, and 99 percent of those participating encouraged the continued transparency.
Between 77 percent and 87 percent of patients felt more in control of their care. The patients also reported a better understanding of their medical issues, improved recall of their care plan and an increased likeliness to take their medications as prescribed. Eighty-six percent agreed that availability of notes would influence their choice of providers in the future.
"Patients are enthusiastic about open access to their primary care doctors' notes," said Tom Delbanco, MD, co-first author, a primary care doctor at Beth Israel and the Koplow-Tullis Professor of General Medicine and Primary Care at Harvard Medical School. "OpenNotes may both engage patients far more actively in their care and enhance safety when the patient reviews their records with a second set of eyes."