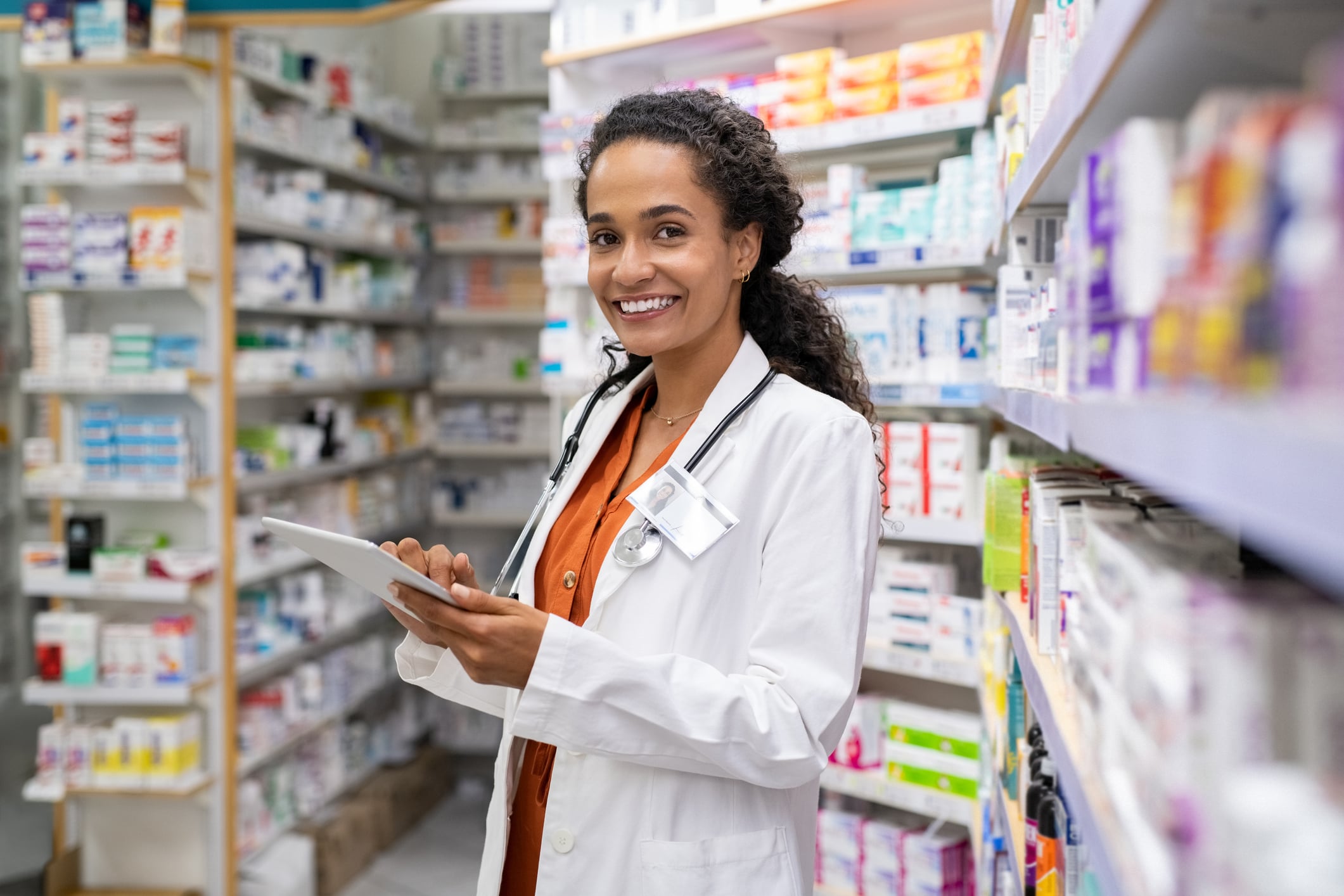 The Pharmacist's Role in Patient Care
Long-time experts on how drugs work in the body and interact with each other and foods, pharmacists are increasingly valued as members of the healthcare team--in the hospital and in the community.
"Medical care has become more and more of a complex business," said James Colbert, PharmD, assistant dean for experiential education at the University of California, San Diego (UCSD) Skaggs School of Pharmacy and Pharmaceutical Sciences. "With medications being so integrally involved in extending life, it requires more and more attention from those whose particular focus is medications."
Pharmacists will likely play an even greater role in the future as reimbursements for care transition to a performance-based model.
"The transformation that is coming, with or without healthcare reform, is that we are going to look at the comprehensive health outcome of a patient," said Cyndy Nayer, president and CEO of The Center for Health Value Innovation, a non-profit organization in St. Louis focused on improved health quality through value-based benefit designs. "In chronic-care management, 75 percent of the cost of healthcare in America, a big portion of the issue is pharmacy management."
Nayer added that pharmacists who can gain a person's confidence and help with adherence to medication regimens are imperative. She said that for every $1 investment in pharmacists' care of the patient, the health system realizes a $1.50 to $7 return.
Hospital collaborations
In many facilities, particularly academic medical centers, clinical pharmacists, with post-graduate degrees, round with physicians and collaborate in choosing the most appropriate medication regimen.
"The pharmacist has the highest degree of training of anyone on the healthcare team with respect to medications," said David P. Zgarrick, Ph.D., FAPhA, professor and chair of the department of pharmacy practice at the School of Pharmacy, Bouve College of Health Sciences at Northeastern University in Boston. "The pharmacist makes a recommendation and then monitors the patient."
Colbert added that studies show having a pharmacist present during and after rounding has led to positive outcomes in critical-care units. UCSD pharmacy students take classes with medical students, fostering early collaboration skills.
Pharmacists in some hospitals are allowed to adjust antibiotics, such as switching the route from IV to oral, and anticoagulation dosages depending on the patient's response to therapy.
"The interventions clinical pharmacists are involved with not only improve health care but reduce the dollars spent on healthcare, saving money for the institution," said Ronnie Moore, PharmD, senior director of Practice Experiences at Touro College of Pharmacy in Harlem, N.Y.
Richard Carvotta, RPh, MBA, director, pharmacy services at St. John's Regional Medical Center in Oxnard, Calif., added that having a pharmacist working with an intensivist has improved intensive care throughput, decreased length of stay and avoided errors.
St. John's Regional operates several satellite pharmacies on various units. Carvotta credits the hospital's use of Omnicell's OmniRx automated medication dispensing cabinets with allowing the pharmacists the time to consult, review orders and adjust medication doses.
"Freeing them up from the tasks of product, the distributing side, has allowed the pharmacists to concentrate on clinical activities," said Carvotta, explaining that includes rounding with physicians, clarifying orders and educating nurses. "It facilitates communication, which is a key element to any successful operation."
Pharmacists also may provide direct education to inpatients and medication reconciliation as patients change settings, said Stephen Mullenix, RPh, senior vice president of communications and industry relations at the National Council for Prescription Drug Programs in Scottsdale, Ariz.
"Now [pharmacists] are looking to do more of that in the ambulatory setting and having an even greater influence on patient care," Mullenix said. "And pharmacists are starting to specialize in certain disease states."
Counseling outpatients
"The newest area where we are seeing pharmacists begin to practice is the primary-care setting," said Zgarrick, citing the need for the profession's expertise in medical homes paid on a performance/outcome basis. The pharmacist will sit with the patient and review prescriptions often ordered by different providers to treat the same disorder. Collaborative drug therapy management agreements with physicians may allow the pharmacist to independently make changes in the medication plan of care.
"It's all meant to improve patient care," Zgarrick said. "It's about giving pharmacists the responsibility to use [their] knowledge of medications better and help save the healthcare system costs."
In the outpatient setting, pharmacists also are providing medication therapy management (MTM), consulting with patients in clinics or in drug stores to educate high-risk patients, such as people with frequent hospitalizations or those on multiple drugs, about the medications, why they need to take them, how the agents work and how to take the drugs. The session usually begins with medication reconciliation, including over-the-counter and herbal agents.
The Medicare Modernization Act of 2003 allowed the pharmacist to bill Medicare for MTM for patients with multiple chronic conditions, taking multiple drugs and likely to incur annual costs exceeding a level specified by the Secretary of the Department of Health and Human Services.
Some third-party insurers also will reimburse for the service. Sometimes the health plan will pick up the need for medication counseling and refer the high-risk patient.
"The pharmacist is getting paid for the educational service," Zgarrick said. "Traditionally the only way pharmacies were paid was for dispensing medications."
Kerr Health in North Carolina has provided such appointment-based medication review and coaching for about 13 years, paid by private insurers. Research by the North Carolina Center for Pharmaceutical Care, sponsor of the Ashville Project, which positioned the pharmacist as coach, showed a significant reduction in the cost of care of patients with diabetes, largely related to a reduction in hospital and emergency department care, said Rebecca W. Chater, RPh, MPH, FAPhA, executive vice president of Kerr Health.
Pharmacists are educating diabetic patients about exercise, proper eating and how to get the most out of their drug therapy.
"Since we make ourselves very accessible to our patients, we are often contacted directly by the patient when problems arise," added Andy Clark, RPh, director of clinical services and quality improvement at MedPro Rx in Raleigh, N.C. "Patients who take medications correctly prevent additional visits to physicians and hospitals."
Clark added that pharmacist's participation in patient care decreases adverse reaction events, results in fewer medication errors and improves patient compliance with drug regimens.
Pharmacists also are taking a more active public health role, administering vaccinations to patients in the convenience of the local drug store; performing glucose, cholesterol and other screening; and developing health-education materials.
"Pharmacist have to be interested and passionate about extending themselves on behalf of patients," Chater said. "More and more, you see patients welcoming that role."
© 2011. AMN Healthcare, Inc. All Rights Reserved.