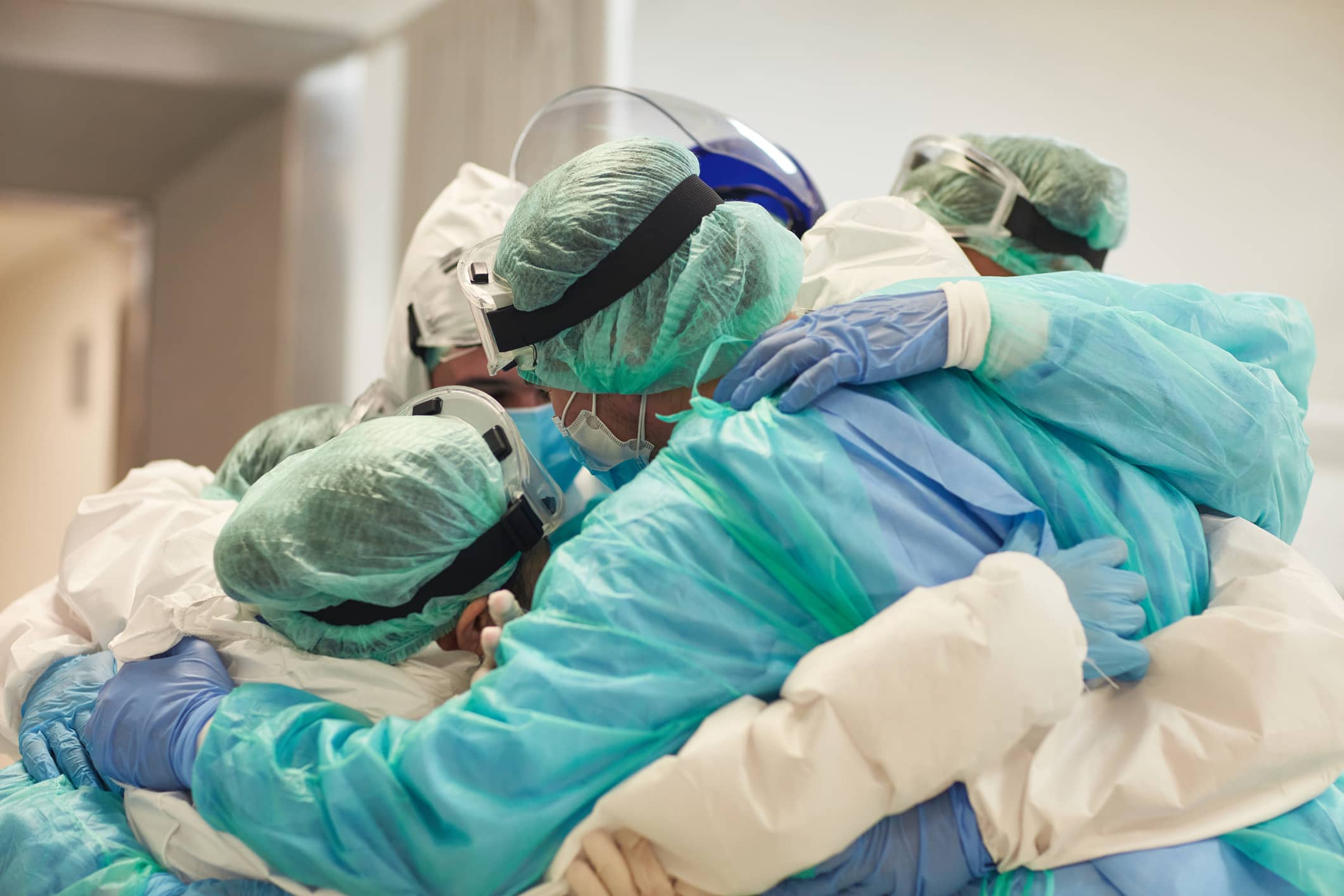 Team-style Nursing: The Strengths and the Challenges
Nursing has changed dramatically over the last 30 years. Nurses who have lived through these changes can testify to one fact: change is the only variable that has been constant. Technology has grown within surgical circles at a much higher rate than that of some other nursing specialties. All areas of nursing have felt the improvement in information systems and documentation.
These two advances in technology are fairly common throughout all specialties of nursing. Medical surgical nurses, neonatal nurses, family birthplace nurses and many other specialties, share the impact of automation and related technological improvements. Surgical services nurses have realized the advancement of technology in every aspect of their practice.
Thirty years ago, nurses in surgery followed fairly common practices. Surgical techniques were less complex and less varied by physician preference. Surgical supplies were more common to all surgical environments; they did not have as many variables from one operating room to another. Finally, medical equipment used in surgery has completely changed the face of this environment. Standards of care are often dictated by the level of technology available and commonly used for a particular procedure.
A typical day in surgery in the 1970s started with cleaning and re-sterilizing needles, knives and laparotomy pads. Drapes were laundered and lint removed by the nursing staff. Surgical rooms were cleaned and inventory maintained by nurses. Orientation to nursing lasted a few weeks. During this time, new nurses were trained in the techniques, supplies and processes.
Today, nurses are expected to obtain all basic knowledge of general nursing practice, as well as introductions to information technology, while they are still in nursing school. During orientation, nurses spend 6 to 12 months in a perioperative training program learning a wide variety of nursing sub-specialties in surgical services. Many surgical environments have adopted an information technology program to assist in automated patient charting and information management for statistical purposes. Core skills, such as aseptic technique and safe positioning, must be mastered during their first few weeks of orientation. Following these skills, nurses now learn an entirely separate set of skills in each surgical specialty. Physicians often comment on the diverse practice expectations for surgical nurses. Obtaining the skills to successfully assist on advanced laparoscopic cases, orthopedic cases, operative hysteroscopy and ophthalmology cases is a challenge for anyone new to the surgical environment. The equipment in each specialty is as varied as that found in completely different professions.
High expectations and high stressors have encouraged many operating room managers to trend toward specialty teams within their departments. Each team is often led by a specialty coordinator or team leader that serves as the clinical resource for the specialty. This individual is often in charge of new service line technology as well as maintaining necessary specialty supplies needed by their surgeons. These nurses gain experience in value analysis, education on new equipment, materials management, and conflict management. Nursing school does not prepare you for that job. Perioperative orientation, followed by a strong pursuit of continuing education, is the only preparation for these tasks. Specialty teams support these tasks. As nurses develop their skills in a surgical environment, they are better equipped to anticipate a surgeon's needs and prepare all necessary details for complex surgical procedures.
Specialty teams have many benefits to a surgical environment. Due to the specialization in supplies and equipment, specialty teams are able to maintain the expertise to support surgeons during daily operations. Familiarity with supplies decreases case length as well as surgeon frustration. Equipment has become so specialized, that many cases need a resource nurse present in order to successfully complete the surgery. The physician and anesthesiologists rely on this clinical expertise to maintain equipment, both on and off the sterile field. This is necessary for efficient completion of these complex procedures. These specialty teams support successful case completion and avoid unnecessary delays.
Specialty teams have challenges that need to be addressed in order to successfully develop team-oriented nursing in an operating room. On the average, it takes a minimum of 2-3 years to develop the clinical experience necessary to function as a surgical specialty nurse. Some hospitals today experience turnover rates that varying from 26 percent to 50 percent annually. This high rate of turnover makes it difficult to develop nursing knowledge in a specialty area of choice. Additionally, as the nursing population is aging, many nurses do not want to be responsible for the added concerns of managing a surgical specialty. The extra tasks of orienting new staff, ordering supplies, and constantly monitoring the surgical schedule for conflicts, are tasks that require an enormous amount of time and energy. Some find these tasks overwhelming. Highly specialized teams experience challenges of finding experienced nurses. These nurses work in a highly competitive recruitment environment. They often work on salaried teams that require high scheduling and call demands. Once again, these requirements can burn out a large percentage of nurses quickly.
Although the challenges to specialty team nursing seem grand, these teams ultimately provide professional satisfaction for the individual nurse, while providing the surgical team with the necessary tools to assure outstanding patient care. This mutually beneficial situation for the nurse and the patient is the most positive environment we can manage the professional development of nurses and retaining their experience should be goals we all strive to achieve. This will lay the groundwork to support specialty teams. Finally, surgical leadership that supports professional development and advanced certification will work toward two universal goals: excellent patient care and strong, satisfied nurses.
© 2008. AMN Healthcare, Inc. All Rights Reserved.