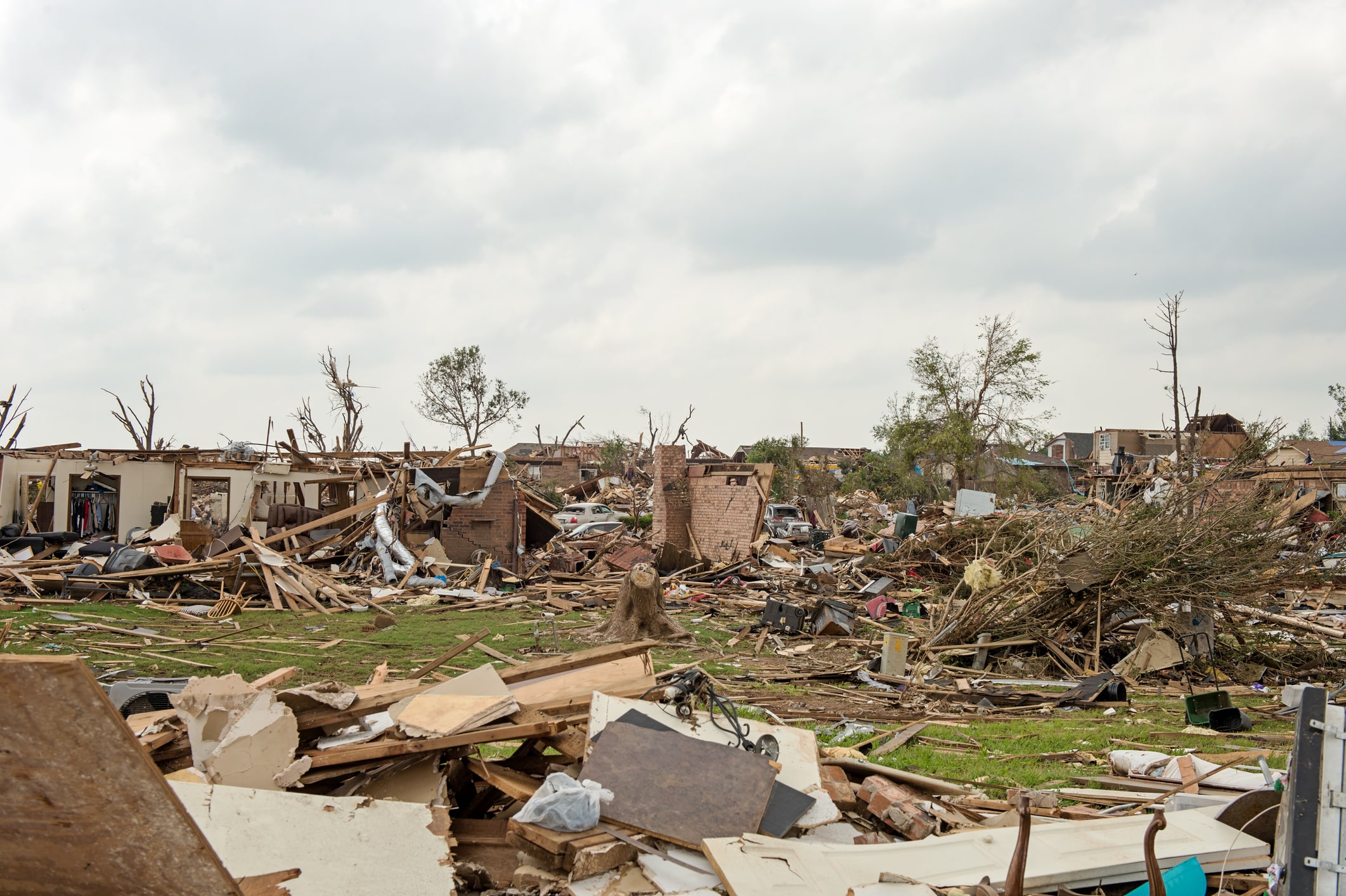 Suburban Hospital Among the Casualties of Oklahoma's Massive Tornado
On a typical day, Moore Medical Center provides medical, surgical and emergency services to the community of Moore, Okla., a suburb about 10 miles outside of Oklahoma City. The 45-bed hospital is a campus of Norman Regional Health System and has more than 100 physicians on staff.
On Monday, May 20, however, Moore Medical Center was in the path of a towering tornado. Modern Healthcare writers Ashok Selvam and Joe Carlson reported that the massive tornado "rendered the facility helpless to treat victims of the widespread devastation in the area."
Nick Stremble, a registered nurse and manager at the hospital, told an NPR reporter on Tuesday that approximately 250-300 people were inside when the tornado approached, but the staff was able to get everyone to designated zones in the center of the hospital.
The tornado was indeed massive. The National Weather Service categorized the storm as an EF5, a rare designation that is reserved for the most powerful storms, with winds topping 200 miles per hour. Reuters reported that "damage assessment teams determined it left a trail of destruction measuring about 17 miles by 1.3 miles wide."
By the time the winds died down, 24 people were confirmed dead, according to the Oklahoma medical examiner's office, yet officials have warned that number could go up. Some of the dead were children who attended Plaza Towers Elementary School, which was shattered by the tornado. More than 230 people were injured, the state's Office of Emergency Management said Tuesday, citing the Health Department, and scores of people lost their homes, their businesses and their belongings.
Fortunately, no staff or patients already at Moore Medical Center were injured, but the hospital itself sustained major damage. And the staff at both Moore Medical Center and its sister hospitals took action to cope with the situation. The media relations team at Normal Regional Health System released an update on Monday afternoon, explaining, "At this time we are transporting at least 30 patients that were there at the time to either Norman Regional Hospital at 901 N. Porter or the HealthPlex." The hospital's obstetricians made plans to provide care for their patients, and if necessary, deliver their patient's babies at the other hospitals.
Other nearby medical centers also sprang into action. Reuters reported that Oklahoma University Medical Center, a Level 1 trauma center, cared for 51 children and 35 adults in the aftermath of the tornado. And Integris Southwest Medical Center reported treating 57 patients with 9 listed in critical condition.
Moore Medical Center may have lost large chunks of its facility, but at least it did not lose its patient records.
When tornadoes ripped through Joplin, Mo., in 2011, the devastation for St. John's Regional Medical Center (now known as Mercy Hospital Joplin) was compounded by the loss of paper-based patient records. Fortunately, that wasn't an issue in Oklahoma this time. Modern Healthcare reported that SMRTnet, a statewide health information exchange, had backed up the essentials of patient records for more than 2 million patients in a data warehouse located in Kansas City.
The aftermath
The community has begun the long, slow process of cleaning up after the tornado.
For the people who narrowly survived the storm, part of the recovery process will be assessing the situation--what went wrong, what went right, what they would do in the future. But they'll also be assessing how they're feeling about what happened and the long-lasting emotional effects of surviving such an event. With that in mind, the staff members at Moore Medical Center were invited to participate in debriefings lead by NRHS Chaplain Susan Beam.
Meanwhile, other medical centers are double-checking their emergency preparedness plans. And The Joint Commission announced a telephone news conference for Wednesday, May 22 at 12:30 p.m. ET to discuss its emergency management standards and the actions that all Joint Commission-accredited healthcare organizations need to take to prepare for an "all-hazards" event.
And in suburban Oklahoma City, there may be some aftershocks, as well. Modern Healthcare spoke to Jeff Hamilton, regional manager of emergency operations for the parent system of the Joplin hospital, Mercy Health, based in Chesterfield, Mo., who still vividly remembers the aftermath of the Joplin tornado.
Hamilton explained that healthcare providers may soon discover that in the days to come, they can expect more injuries that will need treating--those that occur when survivors start digging through the destroyed remains of their homes.
© 2013. AMN Healthcare, Inc. All Rights Reserved.