Nursefinders Celebrates 40 Years of Excellence
40th Anniversary for Healthcare Staffing Pioneer
A pioneer in the field of medical staffing and home healthcare, Nursefinders hit the big 4-0 this year. Founded by Larry Carr in 1974 in Arlington, Texas, Nursefinders has evolved into one of the largest and most respected medical staffing and home healthcare companies in the country. In 1978, Carr made the decision to begin franchising Nursefinders – a decision that helped the company expand and grow rapidly.
Over the years, Nursefinders went through a series of ownership changes. In 2010, AMN Healthcare acquired Nursefinders' parent company. It was a natural fit for AMN, the largest healthcare staffing and workforce solutions company in the United States, to welcome Nursefinders into its corporate family.
Today, Nursefinders is a thriving company with a reputation for excellence. It has 49 offices across the country, with 19 that are independently-owned franchises. During the course of its existence, Nursefinders has placed more than 3.5 million nurses in more than 10 million shifts and 32 million home care visits.
And one thing hasn't changed since 1974.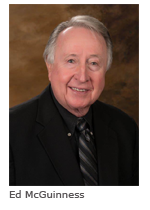 "We were always known for having the highest quality nurses," said Ed McGuinness, AMN Vice President, Franchising. "That has remained consistent. Our nurses are consistently known as the best in the industry, and Nursefinders is known as the best provider in the markets in which we do business."
Secrets of success
Like its parent company AMN Healthcare, a great deal of Nursefinders' success can be attributed to its ability to lead and to innovate.
McGuinness noted that Nursefinders was among the first to apply the concepts of MSP (Managed Services Provider) to the healthcare market, making it an industry leader. (The MSP, which is a type of vendor management service used to efficiently manage a healthcare organization's contingency staffing needs, has been in use in healthcare for about a decade.)
Additionally, Nursefinders has stayed abreast of the latest technology to help meet the needs of its clients. In 1994, the company automated its order process with an electronic staffing system. A few years later in 2001, Nursefinders introduced its own innovative online hiring system.

But the importance of personal relationships has never been forgotten or minimized. A key to the company's longevity and success is the personal touch.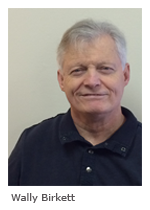 Registered nurse Wally Birkett has been working with Nursefinders since 1994. He had started his nursing career with a traditional job in a hospital, but when he thought about taking his career in a different direction, he contacted the closest Nursefinders office, located in Winston-Salem, NC. The manager and other staffers in the office developed an excellent working relationship with him —something that he greatly valued.
"They've always been good to me and supportive," Birkett said.
At one point, a position in which Nursefinders placed him led to a regular full-time job. So Birkett stepped away from contract and per diem work for a while. But when he retired from that job, he went back to Nursefinders. Earlier this year, he worked for several months in a position that Nursefinders found for him, then took the summer off. Now he's taking part-time shifts and enjoying the chance to be partially retired but still involved in the practice of nursing. And he's grateful to Nursefinders for making that lifestyle possible.
"It's always been a class organization," Birkett said.
Looking forward
An organization with such a strong history of success, Nursefinders also has a very promising future.
"There has never been a more exciting time to be part of the ever evolving healthcare environment," said
Donna Martinez, Divisional Vice President & Nursefinders General Manager. "As part of AMN, the largest and best healthcare workforce solutions and staffing company in the industry, the future is bright!"
In mid-2014, AMN experienced a surge in demand for contingent nurses that's expected to continue. Healthcare workforce experts and the U.S. Bureau of Labor Statistics are forecasting a growing need for nurses and other healthcare professionals. Demand for nurses is rising due to millions of additional people with insurance due to the Affordable Care Act, an aging population needing more care, the improving economy and changing incentives and mandates to improve the quality and value of patient care.
In an era of rising demand, Nursefinders is very well positioned, with its reputation for providing excellent staffing services to healthcare organizations.
"It's a strong company, with a track record of success," said McGuinness. "We will continue to adapt to the changes in healthcare while always staying ahead of the curve."