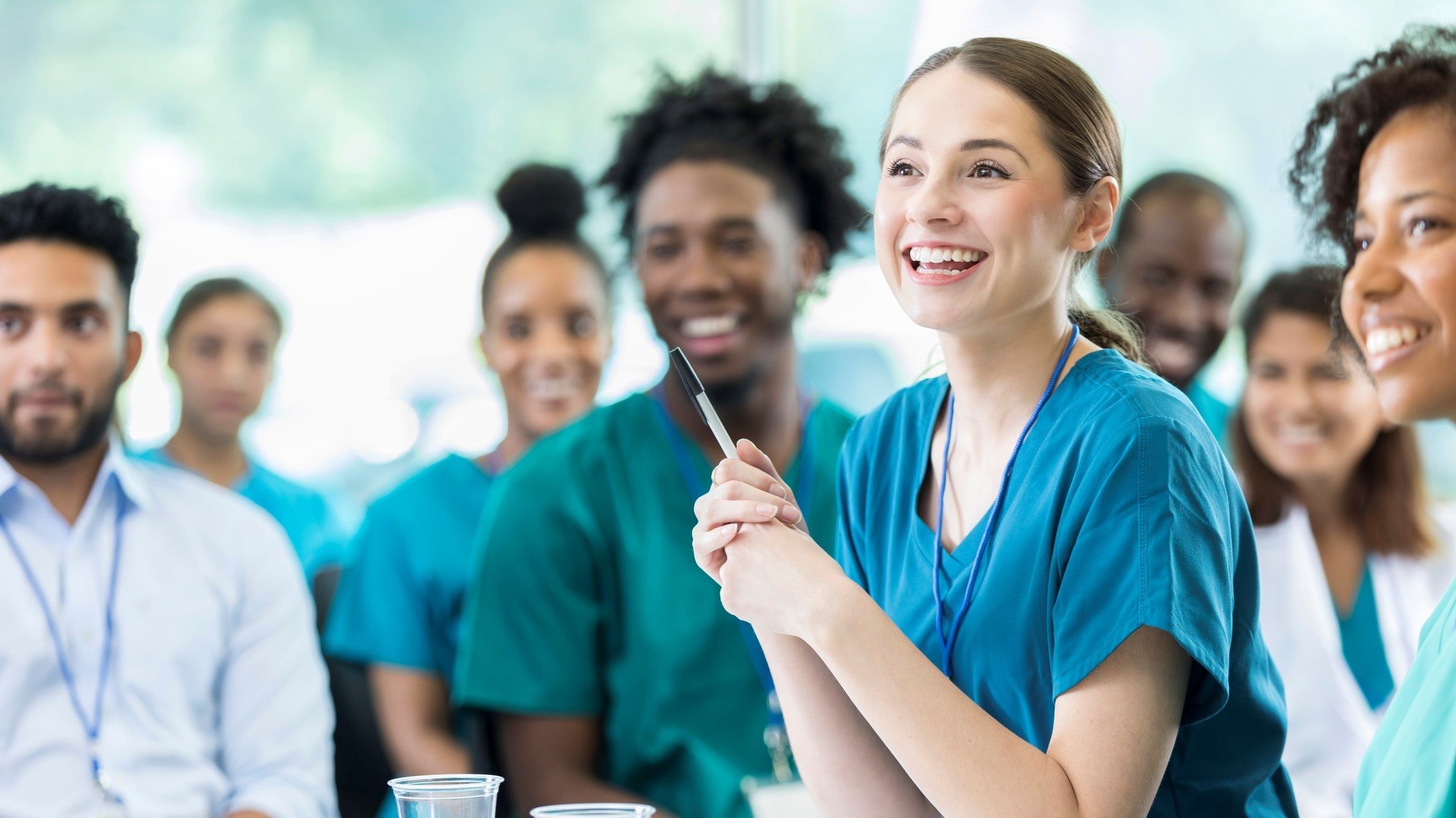 Nurse Staffing Bills Could Change Decision-making Roles
How many nurses does your facility plan for in each unit? The answer to that question may soon be decided by the nurses themselves, at least in part. A new bill before Congress would involve direct care nurses in making more of the staffing decisions in their hospitals if it becomes law.
The Registered Nurse Safe Staffing Act of 2010 (S.3491/ H.R. 5527), introduced by Rep. Lois Capps of California, Rep. Steven LaTourette of Ohio and Sen. Daniel Inouye of Hawaii, builds upon nurse staffing legislation that was introduced in 2003-2004 and again in 2007-2008. Its main goal is "to provide for patient protection by establishing safe nurse staffing levels," and to involve more nurses in the decision-making process.
According to Capps, who worked for more than 20 years as a registered nurse, the new bill is similar to the previous bills but also includes some new suggestions from the nursing community. It would require individual facilities create staffing committees to develop unit-by-unit staffing plans, and at least 55 percent of the committee must be comprised of direct care nurses or their representatives. Hospitals that receive Medicare funds would be required to publicly report their nurse staffing plans for every unit.
"The people making the staffing decisions should absolutely involve the individuals who will be the most impacted," Capps said. "Direct care RNs have the most interaction with patients and are the most familiar with day-to-day operations in a hospital unit."
The American Nurses Association (ANA), which contributed to the creation of this bill and its predecessors, embraces the concept of involving nurses in the decision-making process.
"Nurses are there on the ground and see, day to day, what's going on and have an important understanding," said Michelle Artz, chief associate director of government affairs for ANA. "We want to make sure that their voices are heard."
The ANA also endorses a provision in the bill that would provide protection to whistleblowers--that is, nurses who file a complaint about staffing. And it would hold hospitals accountable by requiring them to develop and implement procedures for handling such complaints.
"That's important for protection for nurses who might want to challenge the environment," noted Artz.
But not everyone believes that the legislation will ensure the safest possible staffing levels. Leaders of National Nurses United (NNU), the self-described "RN super union," believe that the bill doesn't go far enough and prefer a bill that would require set nurse-to-patient ratios.
"You need to set a minimum agreed-upon standard," said Michele Evermore, legislative advocate for NNU.
The NNU has thrown its support behind another nurse staffing bill introduced during the 2009-2010 Congress: National Nursing Shortage Reform and Patient Advocacy Act (S. 1031/ H.R. 2133), which was introduced by Sen. Barbara Boxer of California and Rep. Jan Schakowsky of Illinois in May 2009. Among other provisions, that bill lays out specific ratios, such as a 2:1 patient-to-nurse ratio for critical care units and 3:1 in emergency units.
Evermore said that new research shows that ratios really do work to improve patient outcomes, citing a recent study out of the University of Pennsylvania that noted ratios similar to the ones already established in California could have cut post-surgical deaths by more than 10 percent in two other states.
However, if ratios are not prescribed by law, "I think you would see a patchwork of regulations throughout the country, depending on the situation at each individual hospital," she said.
But Janet Staebler, MSN, RN, associate director of state government affairs for the ANA, said that having ratios does not guarantee the best possible staffing for a unit. Ratios do not take into account the experience and background of the nurses who are working on each unit, she said, whereas a staffing committee can evaluate those qualifications and structure the staffing mix accordingly.
Supporters of the Registered Nurse Safe Staffing Act of 2010 do hope that it will improve patient outcomes by improving working conditions for nurses.
"We know that burnout is already a leading cause for retirement and/or leaving the nursing profession," Capps said. "Passage of this law would help serve to empower nurses to help make decisions that would reduce burnout from working in understaffed environments."
Although the bill is similar to safe staffing laws that already exist in Connecticut, Illinois, Nevada, Ohio, Oregon, Texas and Washington, it would not pre-empt state laws.
Supporters of both pieces of legislation acknowledge that it may be challenging to get either passed during the current session of Congress, but neither camp is giving up hope.
The American Nurses Association is urging its members to contact their elected representatives and ask them to support the bill. Capps said that her bill has garnered bipartisan support, so she is optimistic about its passage.
"I will reintroduce the bill next Congress if we can't address it this Congress," she added.
Evermore said that the NNU will keep pushing for the Boxer bill and continue to work with organizations that are trying to get nurse-to-patient ratios established in their states.
© 2010. AMN Healthcare, Inc. All Rights Reserved.