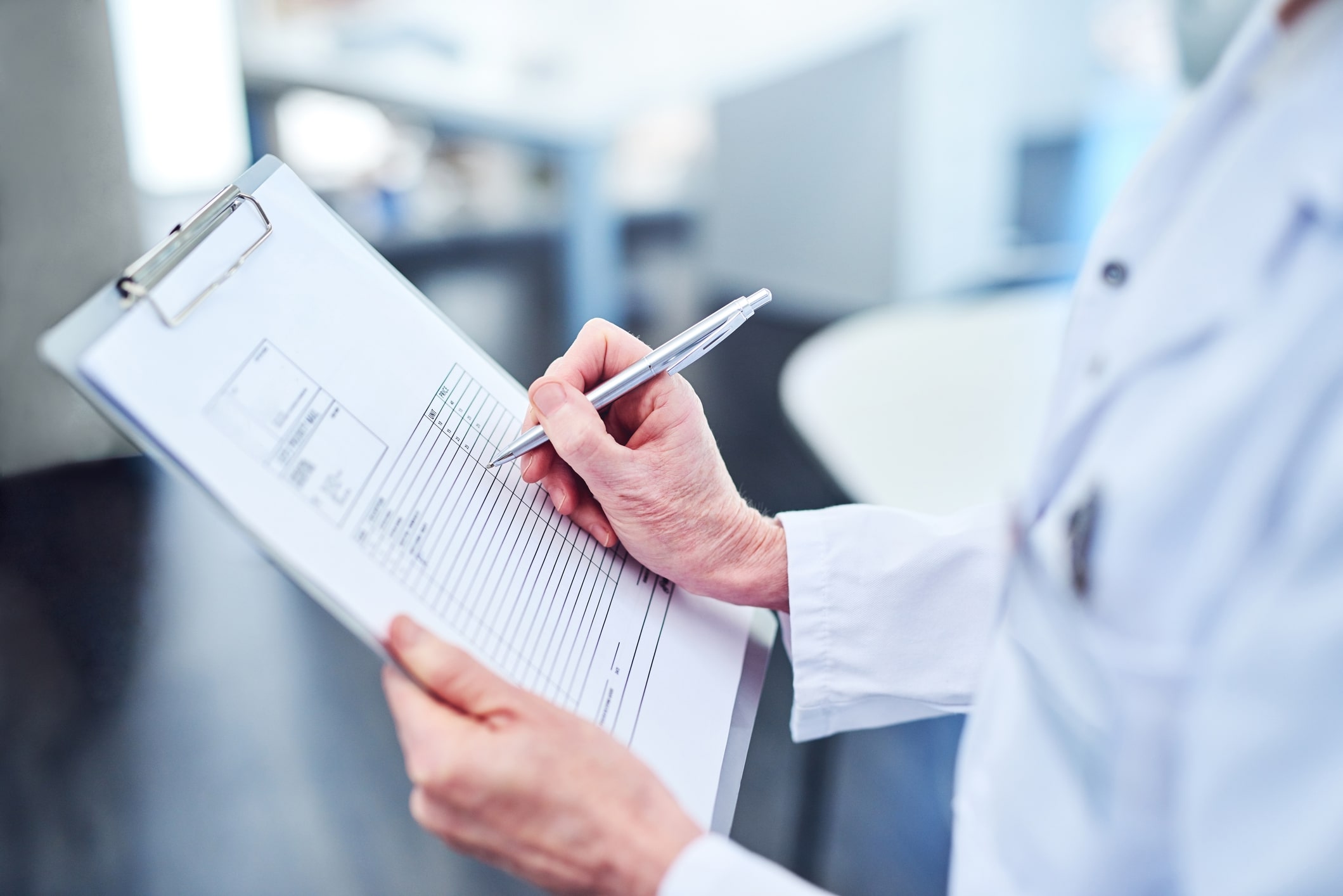 New Survey Looks at Physicians' Use of HIT, Clinical Apps
A growing number of physicians are using smartphones and tablets on the job for clinical purposes, but they're not yet the majority.
According to a recent survey from the Deloitte Center for Health Solutions, there is still a long way to go when it comes to the widespread and systematic use of health information technology (HIT) by physicians in the United States. A report based on the survey, entitled "Physician Adoption of Health Information Technology," noted that the "adoption of HIT…remains a work in progress in many communities."
[See: There's a Clinical App for That]
The survey also found that only 4 in 10 physicians are currently using mobile health (or mHealth) technology, even though it interests many of them and could help them do their jobs more quickly and efficiently. One contributing factor: this type of use depends at least in part on the successful integration of an electronic health record (EHR)/electronic medical record (EMR) system that would allow them to access relevant clinical information with a mobile device.
But that could change. Healthcare can be slower than other industries to change, but change is coming.
"The drivers are going to be demand from both providers and consumers," said Harry Greenspun, MD, senior advisor, health care transformation and technology, at the Deloitte Center for Health Solutions, who co-authored the study. "It's not like people forget when they walk into a doctors' office all the stuff they could do [with a mobile device] a minute before."
EHR implementation necessary
Meaningful use has driven many to begin (or continue) the process of EHR implementation. And that may also result in more physicians embracing HIT. "Those physicians who are early adopters of HIT, especially the full capabilities of certified EHRs, will probably gain market advantage over time," the survey stated.
"The barrier for most for getting clinical information is having electronic medical records installed," said Greenspun.
But once that barrier is removed, he expects that the numbers of physicians using mobile health technology to rise "quite rapidly." Hospitals and healthcare systems are also likely to continue working to devise better solutions to other issues that concern physicians, including security and privacy.
William Blazey, DO, can access his office's electronic medical record system with mobile devices.
But, "I only access it with my iPad since I find the smartphone screens are too small to be useful for the amount of data," said Blazey, an assistant professor in the department of family medicine at the New York Institute of Technology College of Osteopathic Medicine.
He added that using the iPad for access can be "a little tricky" due to the use of encryption software to protect patient data that can be a little cumbersome.
"I am finding that while mobile technology is improving how I care for my patients, it does not speed up the visits for the most part," he said.
The U.S. Department of Health and Human Services (HHS) announced on May 22 that the use of HIT by doctors and hospitals receiving Medicare and Medicaid incentive payments has more than doubled just since 2012. Fifty percent of doctors' offices and 80 percent of eligible hospitals have EHRs and have demonstrated meaningful use, reaching HHS' goal for 2013. HHS Secretary Kathleen Sebelius called this "critical to modernizing our health care system."
"The interesting thing we're seeing now is this progressive digital divide between what physicians who adopt versus physicians who haven't, and that's where we're starting to see the differences pop up," said Greenspun.
A gradual embrace
Surgical resident Zachary Landman, MD, can't imagine not using mobile technology on the job.
"Whereas five years ago, maybe it was a luxury, now it's becoming something that's expected," he said.
Landman and his colleagues use mobile health technology because they feel they have to, in order to keep up. Medicine in the 21st century is a complex team effort with multiple providers and large amounts of information--tests, labs, images, etc.--that need to be tracked. Since patients are also much more technically savvy now, mobile technology can involve them, as well, which can enhance patient care and improve patient–provider communication.
Doctors aren't the only ones who are gradually embracing mobile health technology; nurses are increasingly using it, too. Clinical nurse specialist Laura Solano RN, MSN, notes that her unit at Penn Presbyterian Medical Center found so much benefit from using iPads for patient education during a pilot project that they've continued to use them. Even the nurses who were initially resistant have embraced them, she said.
Will some of the reluctant physicians eventually embrace mobile health technology? Probably to some degree. Exactly "how" may be dictated by how health systems' electronic health records systems function and how they allow for secure access via mobile devices.
Said Greenspun, "This stuff is coming to healthcare, and it's coming pretty fast."
He pointed out all the things that people already do with their smartphones and tablets on a routine basis: make dinner reservations, change an airline ticket, manage their finances, etc.
"Look at your phone. Take a look at what you do with it. Then take a step back and say, 'What if I could do this in healthcare?'" he said.
The Deloitte survey noted that while there is still some skepticism among physicians about the adoption of health information technology, they seem to know it's inevitable. "Powerful market forces exerted by health plans and consumers are accelerating HIT adoption," the study's authors wrote.
---
There's a Clinical App for That
While it may take some time for the majority of clinicians to effectively access EHRs with mobile devices, the number of mobile software applications for physicians is growing rapidly.
Many clinicians already are familiar with Epocrates, the mobile health software application that can be used to check drug interactions, among other functions. But while Epocrates might have been the first smartphone medical application (that later launched a tablet version), it has since been joined by a growing number of others.
There are downloadable apps like the online network Doximity, which launched in October 2010. It allows doctors to communicate with each other and trade notes in a HIPAA-secured environment. And there are mobile medical imaging apps, like Mobile CT Viewer, which was recently approved by the FDA. This app from Nephosity allows clinicians to remotely view various CT, X-ray and MRI images on an iPad when they don't have access to a fixed workstation.
And Biosense Technologies recently created a smartphone-enabled urinalysis system called uChek Urine analyzer; users compare urine test strips against a color-coded map and snap photos with their iPhone cameras. Then the app compares the colors and responds with the relevant data, such as protein and glucose levels. It can also track data over time.
Zachary Landman, MD, said many of today's mobile health platforms, which offer a variety of services, are actually easy to use. "You don't need to be tech savvy to be able to really achieve great results," said Landman, who regularly uses a mobile health service called DoctorBase because it allows for secure and efficient messaging with other doctors and with patients.
Undoubtedly there will be more innovations on the horizon, as entrepreneurs continue to explore their own ideas for mobile health apps and technology that could help clinicians perform their jobs better and more efficiently. For example, entrepreneur Michael Hoaglin took some time off from medical school to work on Smartphone Physical, which uses various smartphone devices to gather data for a physical exam. He thinks that showing the benefits to doctors could result in a greater rate of adoption of such technologies.
"Once you show a lot of them, that's when they buy into it," he said.
There may be more regulation of mobile health technology on the horizon, as well. Earlier this year, the Congressional Energy and Commerce Subcommittee held hearings on mobile health industry regulation. The FDA is expected to release a final guidance document later this year that will cover health applications.
© 2013. AMN Healthcare, Inc. All Rights Reserved.